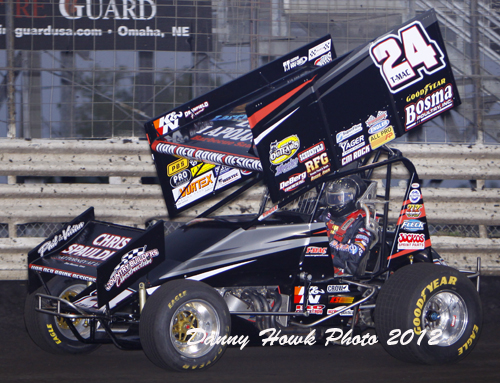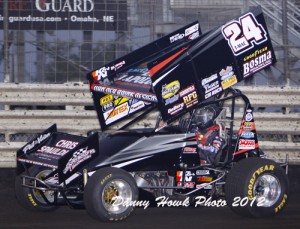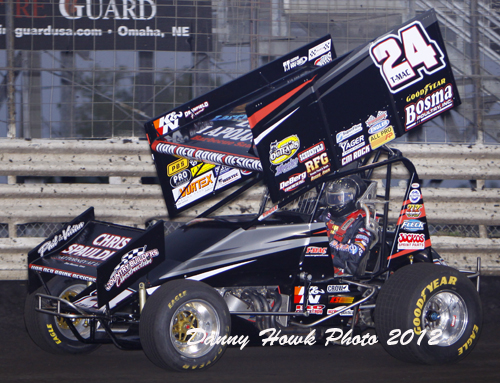 From Huset's Speedway
Brandon, SD — (July 8, 2012) -– Terry McCarl took advantage of a pole starting position and went on virtually unchallenged to win the 410 Outlaw Sprint feature event Sunday night at Huset's Speedway.
McCarl, who was the 7th fastest qualifier on the night, earned the top starting position when quick timer Dusty Zomer failed to qualify through his heat race and the number 6 was drawn for the invert. The win was worth $5000 with bonus money offered up by Scott Bolte Sanitation and Bolte's Rolloff Service.
Sean McClelland of Tulsa, OK dropped in to Huset's Speedway and took the checkers in 360 Championship Sprint competition. McClelland lead all 18 laps through several restarts of the caution filled event.