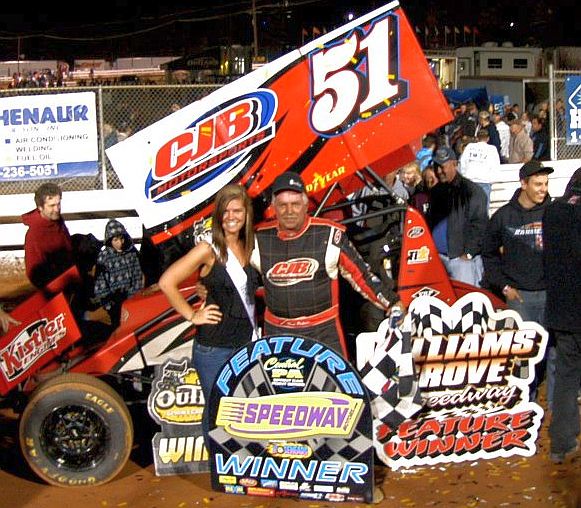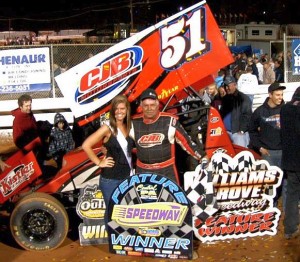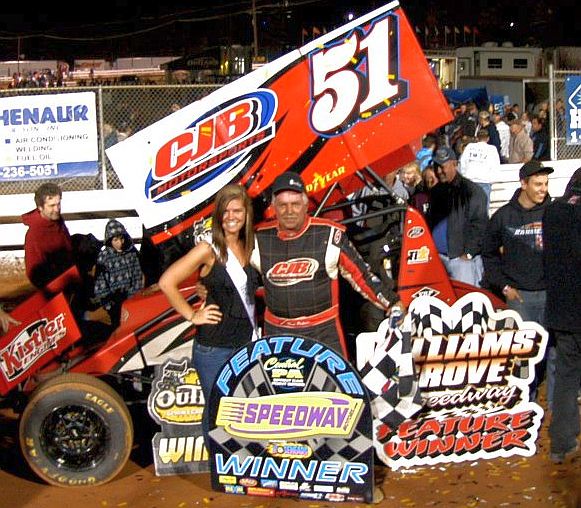 From Kyle Luetters
Teleford, PA — (September 11, 2012) — After six and half years, one of Pennsylvania's most successful driver/owner combinations is coming to an end.Effective immediately, driver Fred Rahmer and car owners Chad and Jenn Clemens have ended their partnership.
"When my wife and I started CJB Motorsports, we wanted to build it into a team that was capable of winning on any given night," said Clemens. "Fred Rahmer has been a huge part of CJB Motorsports for a very long time and has helped us achieve that goal. Racing is a very competitive business and sometimes change is necessary for both parties to achieve even more. With that in mind, we've made the decision to end our relationship. It was a mutual decision by both parties as we looked towards the future.
My wife and I cannot thank Fred and his family enough for the contributions that they have made to our organization over the past six and half years. We've had a great deal of success with winning two Pennsylvania Speedweek titles and several races including events with the World of Outlaws Sprint Car Series. We wish Fred and his family all the best in the future."
Fellow Pennsylvania driver Brian Leppo will step into the #51 C&S Lawn and Landscape/Bairs Tree Service/Aran Trading/Real Estate Excel entry this Friday at Williams Grove Speedway near Mechanicsburg, Pa. and at Selinsgrove (PA) Speedway.
Beginning with the event at Williams Grove Speedway on Friday, September 21, Paul McMahan will assume the driving duties of the #51 for the remainder of the 2012 season and the entire 2013 campaign. McMahan, a California native, is currently fourth in the UNOH All Star Circuit of Champions national points standings and won a World of Outlaws event at Rolling Wheels Raceway Park near Elbridge, New York earlier this season.
"Having Paul agree to come over and race for us is something that we are truly looking forward to," said Clemens. "He has raced with the World of Outlaws for many years and is one of the true class acts in sprint car racing. Paul will be an instrumental part as we bring the #51 and #19 teams together to work closer as teammates for the 2013 season."
McMahan is equally excited about the opportunity. "I'm very excited to have the chance to get in the #51 for the rest of this season and 2013," said McMahan, who currently resides in Nashville, Tenn. "Chad and Jenn are very passionate about the sport and it shows in the commitment they make to their race teams. I'm really looking forward to working with Barry Jackson and together we feel like we can strengthen the #51 car as well as contribute information to the #19 program. I've got some big shoes to fill in that car but I'm up for the challenge."
Further details about CJB Motorsports 2013 plans will be released at a future date.