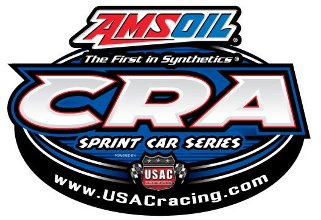 By Dick Jordan

It's a good bet Mike Spencer will be up front in the closing laps of this Saturday's AMSOIL USAC/CRA Sprint race at Perris (Calif.) Auto Speedway. In 17 series races this year he's never finished worse than fourth!
That's an astonishing accomplishment for a driver who has a history of accomplishments. He is on track to knock down his fifth consecutive series championship, another unprecedented accomplishment, and he is challenging the all-time victory record for USAC/CRA wins at the PAS. His eight wins already this year have included six at Perris, making him 23 career wins, just two short of Damion Gardner.
Spencer's spacious point lead over Brody Roa stands at 326, which is challenging his 2010 record margin of 335 points. Nic Faas trails Roa by only five points in the latest tally.
Spencer is all alone in the victory column this year. Ryan Bernal has a pair of wins, but the other seven winners have just one each. They include Kyle Hirst, Cory Kruseman, Danny Sheridan, Austin Williams, Roa, Dannny Faria Jr. and Faas.
Saturday's Southern California Fair activities find the USAC/CRA Sprints starting at 1:30 pm with qualifying and heat races. The evening races begin at 7 pm.
2012 AMSOIL USAC/CRA SPRINT CAR POINT STANDINGS
1-Mike Spencer-1,163, 2-Brody Roa-837, 3-Nic Faas-832, 4-Ryan Bernal-776, 5-Rip Williams-755, 6-Austin Williams-706, 7-Cory Kruseman-658, 8-Cody Williams-545, 9-Matt Mitchell-461, 10-Seth Wilson-431.