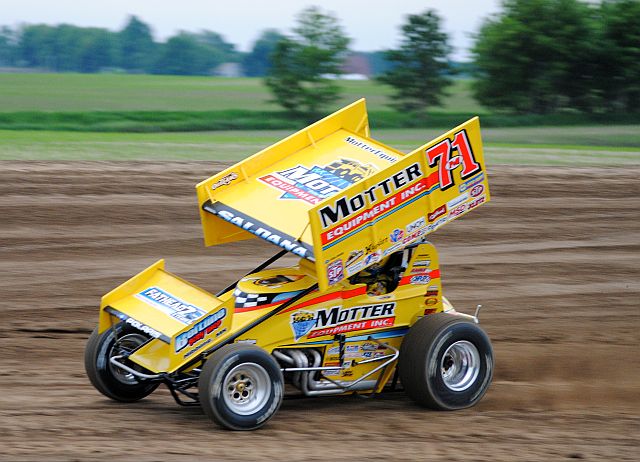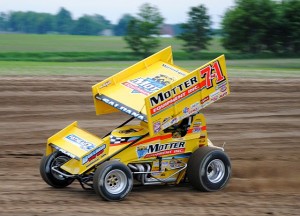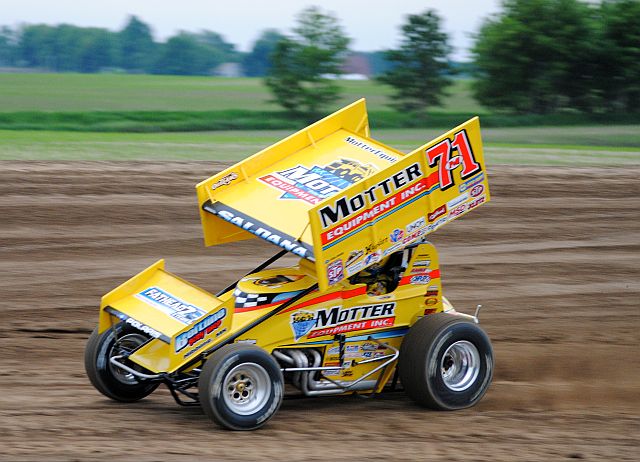 From Susan Arnold
Jackson, MN –(June 11, 2013) — The World of Outlaws kick off their weekend of racing Friday, June 14 at Jackson Speedway with the Eyecon Trail Cameras Big Game Shootout.
Joey Saldana, driver of the Motter Equipment Fatheadz Eyewear 71M, has some unfinished business he is anxious to complete.  The team has some new tune-up strategy they were looking forward to testing this past Sunday in Nebraska, but rain forced cancellation of the event.
Hopefully Mother Nature will take a step back this weekend to allow fans at Jackson Speedway and Knoxville Raceway to enjoy the best sprint car racing on the planet.
The Outlaws have raced intermittently at Jackson since 1987 and Friday's race will mark their seventh event.
"We have been running strong for the best part of the season," said Saldana, "but we recently have been a little hot and cold.  We think we have a line of attack that will cure the problem we've been fighting.  The Outlaws competition is so intense that you can't afford to be off even a tick.
"Though no two tracks are ever alike, we have an opportunity this weekend to race on  two half-mile tracks. That should give us some good feedback and data.
"The Jackson race is a home state race for our team owner, Dan Motter, whose business is based near Hibbing.  I know he is planning to be with us for this event and we would really like to be able to give him a victory."
Saturday, June15, the Outlaws will compete in the Mediacom Shootout in Knoxville, their last chance to 'pre run' the track before the Knoxville Nationals.
"It's always exciting to come to the 'Sprint Car Capital of the World,'" said Saldana.
"This track is inspiring.  First of all it's an awesome facility, and second of all, it hosts the crown jewel of our series.
"I have won on this track, but I haven't won the Knoxville Nationals and it's at the top of my 'to do' list.  We had a 10th place finish here earlier this year, so we're looking for a big improvement this weekend."
So far this season, the Motter Equipment team has logged three quick times, two track records and seven top-five finishes.