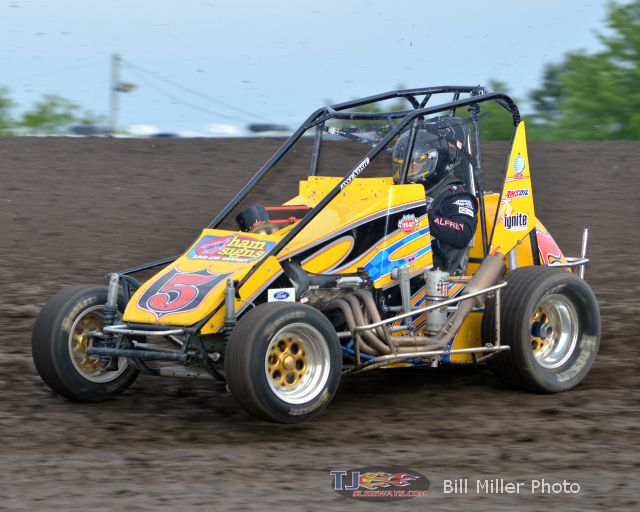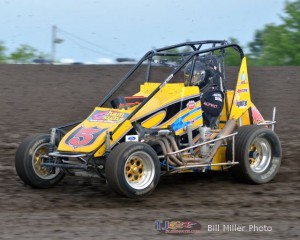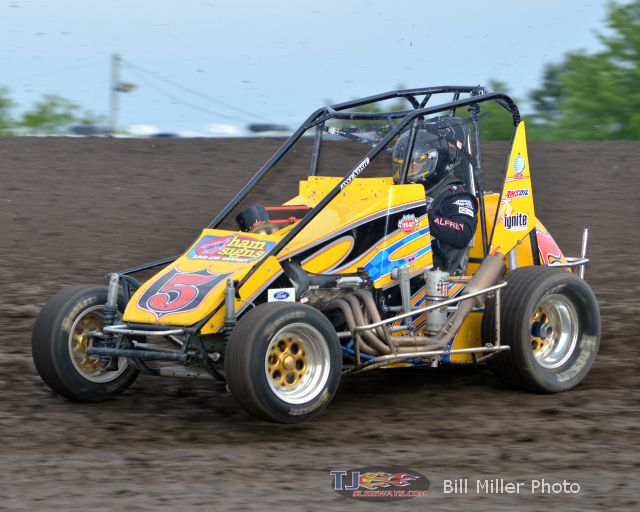 From Dick Jordan
The USAC Midwest Pavement and Washington Honda Ignite Midgets are in action this weekend with three events on tap. The Midwest series visits M40 Speedway in Jones, Mich. Friday and Springport (Mich.) Motor Speedway Saturday. The Washington series returns to Grays Harbor Raceway in Elma Saturday.
USAC Washington Honda USAC Ignite Midget leader Chase Goetz of Snohomish, Wash. scored his sixth feature win of the year Saturday night at Skagit Speedway in Alger, Wash. Todd Hartman, Garrett Thomas, Dougie James and Ariel Biggs rounded out the "top-five." Gaylon Stewart led the first 13 laps of the race.
Rains forced cancellation of Friday's Midwest Dirt event at Gas City (Ind.) I-69 Speedway and Saturday's "Red, White & Blue Open Wheel" event at the Plymouth (Ind.) Speedway.
2013 WESTERN HONDA IGNITE PAVEMENT MIDGET POINTS: 1-Bryant Dawson-285, 2-Jarid Blondel-267, 3-Christine Breckenridge-243, 4-Michael Fanelli-237, 5-Shawn Buckley-229, 6-George Blacker-197, 7-Marina Turner-173, 8-Cody Jessop-165, 9-Ron Hazelton-92, 10-Ariel Biggs-47.
2013 WESTERN HONDA IGNITE MIDGET POINTS: 1-Jarid Blondel-509, 2-Christine Breckenridge-430, 3-Bryant Dawson-285, 4-Cory Elliott-271, 5-George Blacker-241, 6-Michael Fanelli-237, 7-Shawn Buckley-229, 8-Clayton Ruston-222, 9-Wally Pankratz-201, 10-Parker Colston-188.
2013 MIDWEST HONDA DIRT MIDGET POINTS: 1-Toby Alfrey-272, 2-Gage Walker-250, 3-Stratton Briggs-246, 4-Katlynn Leer-230, 5-Cooper Clouse-195, 6-Austin Nemire-174, 7-Jessica Bean-150, 8-Joey Greening-104, 9-John Heydenreich-96, 10-Bill Kriegbaum-74.
2013 EASTERN HONDA MIDGET POINTS: 1-Chris Lamb-1,110, 2-Wil Raber-887, 3-Tyler Corriher-874, 4-Blaine Leydig-693, 5-Calvin Carroll-678, 6-Ryan Krachun-650, 7-Justin Whittall-634, 8-Nikki Carroll-631, 9-Billy Gaule-600, 10-Matt Lundstrom-442.
2013 WASHINGTON HONDA IGNITE DIRT MIDGET POINTS: 1-Chase Goetz-531, 2-Garrett Thomas-470, 3-Ariel Biggs-414, 4-Dougie James-326, 5-Robby Vaughn-310, 6-Todd  Hartman-262, 7-Jeremy Miller-237, 8-Annika Johanson-211, 9-Chance Crum-197, 10-Madison Hess-148.