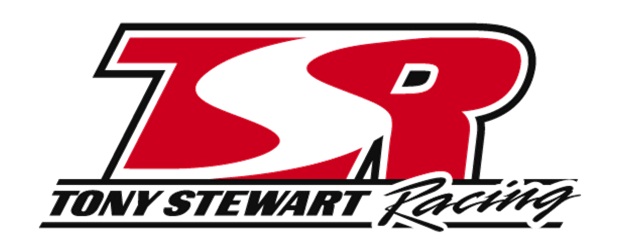 By Bill Klingbeil


INDIANAPOLIS (July 3, 2013) – The action on the track over the past few weeks of World of Outlaws (WoO) STP Sprint Car Series competition has been so fierce that almost every regular traveler chasing the tour has been steaming hot. The temperatures are surely to stay near a boiling point this week as Tony Stewart Racing's (TSR) Steve Kinser and Donny Schatz lead the rest of the Outlaws back to Gunsmoke territory, Dodge City, Kan., for the annual Boot Hill Showdown at Dodge City Raceway Park.
With the forecast calling for high temperatures of 95 degrees Friday and 99 Saturday, the key to success may be staying cool no matter the circumstances. After a busy three-race weekend and Wednesday's annual stop at Huset's Speedway in Sioux Falls, S.D., Schatz and Kinser have had plenty of laps to go wheel-to-wheel with the best in the business on short tracks through the Midwest.
Last season, Kinser, the original Outlaw and arguably the greatest Sprint car driver of all-time, proved he could still outgun the best in the business in Dodge City. Kinser won the opening-night feature and finished second in the finale. The 20-time WoO STP Sprint Car Series champion will be looking for similar results this weekend behind the wheel of the TSR No. 11 Bad Boy Buggies/J.D. Byrider/Chevrolet Performance Maxim. His run from 14th to third Sunday at Cedar Lake Speedway in New Richmond, Wis., gave him five consecutive top-10 finishes as the season draws closer to the coveted "big-money" races.
Schatz, driver of the TSR No. 15 STP/Armor All/Chevrolet Performance J&J, heads to Dodge City feeling like he has a bullseye on his back. The five-time and reigning WoO STP Sprint Car Series champion had a rough couple of nights last weekend as he continues to chase Daryn Pittman for the top spot in the championship standings.
After racing from fifth to second Friday at LaSalle (Ill.) Speedway, he was hit before a lap was completed in the opening heat Saturday at Beaver Dam (Wis.) Raceway. The Fargo, N.D., racer drove the eight-lap race with a bent front axle and held on to transfer to the A-Feature. He followed that by charging from 13th to fourth to earn his series-leading sixth KSE Hard Charger Award. The real damage came the following night at Cedar Lake. Things were looking promising midway through the program as he advanced the STP machine past four competitors in the six-lap dash and raced from fifth to the bumper of leader Joey Saldana halfway through the 35-lap A-Feature. Trouble struck moments later as a yellow flag slowed the action for an incident on the track, and Schatz was collected in the melee by another lapped car. He rejoined the field to try and salvage the night but ended up flipping three laps later.
This weekend, he'll be looking to start a little closer to the front at Dodge City than he did last year. In the opener, he charged from 13th to fifth and came back the next night and raced from 14th to eighth.
After Friday night's race at Dodge City, the series will officially begin the second half of the 80-race season. Following last Sunday's race at Cedar Lake, Schatz continues to lead the series with seven A-Feature wins, and the 2008 Dodge City WoO winner has earned 20 top-fives and 30 top-10s. He ranks third in the WoO championship standings and trails leader Pittman by 141 markers. Kinser ranks ninth and has earned one win, four top-fives and 15 top-10s this season.
Both nights at Dodge City Raceway Park, the grandstands open at 5 p.m. CDT. Hot laps are scheduled to begin at 6:45 p.m. For more details, contact Dodge City Raceway Park at (620) 225-3277 or visit its official Web site at www.dodgecityraceway.com.
Race fans unable to attend this weekend's events can catch all of the action on DIRTVision.com. Fans can listen live as Johnny Gibson, "Voice of the Outlaws," calls the action as he does at all WoO STP Sprint Car Series events on the DIRTVision.com cybercast, as well as on the DIRT Radio Network. Go to www.DIRTVision.com for more information on all the site features, including live results from the track.
Steve Kinser, Driver of the No. 11 TSR/Bad Boy Buggies/J.D. Byrider/Chevrolet Performance Maxim:
With five consecutive top-10s, you have to feel good about the direction you and the Bad Boy Buggies team are heading?
"It feels better to be at least going forward. Our qualifying program has really turned around and that's probably been the biggest difference. I know (crew chief) Scott (Gerkin) and (crewman) Gary (DuBois) have worked really hard to get us going better. It was fun to be in the car this past weekend. I thought we might have even had a chance at winning the other night at Cedar Lake. It's been a while since I felt that good. Our goal now is to keep getting better and continue being in the dash every night. To win races, you have to put yourself in a position to win, and we're at least getting closer to that. All the big races are coming up, and we really want to be a factor in those races. Another good week will go a long way toward making that a reality."
Things couldn't have gone much better for you at Dodge City Raceway Park last year. How excited are you about returning?
"I always enjoy heading back to Dodge City. They have a first-class facility down there and, yes, we ran really well last year. We won the first night and then I finished second to Kraig (Kinser) the second night. I'd like to have a few more of those father-son one-two finishes. Both of us have been getting a little better. We know it's going to be hot down there and the air won't be very good for the motors. We're expecting the same kind of results."
Donny Schatz, Driver of the No. 15 TSR/STP/Armor All/Chevrolet Performance J&J:
Despite Sunday's tough luck, you and the STP team have been really strong since the first of June. How do you continue to improve your results?
"We just have to keep doing what we've been doing. Sunday night, we were just a victim of circumstance. When you race 80 times a year, those things are going to happen. You just hate for them to happen on nights when you are good enough to win the race. We had a similar thing happen in Volusia to start the year and it's frustrating when you feel like you have the car that should win the race and you ended up getting crashed. This STP team is full of resolve and has been doing a tremendous job with the car night in and night out. We've been more consistent in qualifying and have been finding ways to get faster as the night goes along. If we continue doing that, the results will continue to be there and we'll have more opportunities to win."
The month of July includes some high-profile races that begin next week. How important is it for you to have a pair of good finishes in Dodge City?
"We're always worried about winning the next race, but we're also always keeping the big picture in mind. You can't win the Kings Royal or Knoxville Nationals until you get there. We're trying to win races every time we get to race. That's the only way we feel like we'll have a shot at the season championship. Win the races in front of you and don't worry about what's behind you. We're excited about all of the races coming up, including the two in Dodge City. It's a fun place to race and being around the old historical places in Dodge City makes you appreciate some of the rich history of our country. We kind of get to emulate those old Outlaws by going from town to town racing for the big money. Hopefully, we'll be the biggest winner down in Dodge City this weekend and ride off into the sunset with all the other guys chasing us."
About Armored AutoGroup
Armored AutoGroup Inc., headquartered in Danbury, Conn., is primarily comprised of the Armor All®, STP® and Tuff Stuff® brands. The current Armor All product line of protectants, wipes, tire and wheel care products, glass cleaners, leather care products and car washes are designed to clean, shine and protect interior and exterior automobile surfaces. The STP product line of fuel and oil additives, functional fluids and automotive appearance products have a broad customer base ranging from professional racers to car enthusiasts and "Do-it-Yourselfers". Tuff Stuff cleaning products are formulated to tackle the toughest jobs.
Armored AutoGroup has a diversified geographic footprint with direct operations in the United States, Canada, Australia and the U.K. and distributor relationships in approximately 50 countries. For more information, please visit www.armorall.com and www.stp.com.
About Bad Boy Buggies
Bad Boy Buggies is a leader in off-road utility vehicles for hunting and outdoor lifestyles. Bad Boy Buggies pioneered the category of electrically powered 4×4 vehicles, ideal for hunting and outdoor recreation due to their silent, odorless operation and environmentally friendly, emissions-free drivetrains.
Today, the Bad Boy Buggies product line ranges from four-wheel-drive electric hunting machines such as the Recoil, a fully electric, 4WD vehicle with an innovative, highly efficient 72-volt AC electric drivetrain, to the Work Series of diesel and gas-powered utility vehicles, including the Bad Boy Buggies XD, a versatile 4WD, diesel-powered utility vehicle with a total capacity of 1,600 pounds. In 2010, the Bad Boy Buggies brand and product line were acquired by E-Z-GO, a business unit of Textron Inc.
For more information, please visit www.badboybuggies.com.