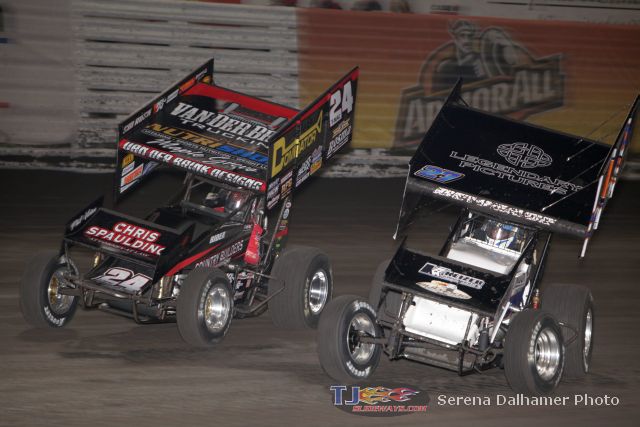 PETERSEN MEDIA
 As his Heffner Racing team seemed to get going in the right direction over the past month, Lance Dewease hoped that the team could be a factor at the Knoxville Nationals, however the week had a few hiccups, and Dewease ended up finishing 12th in the Saturday night C Main.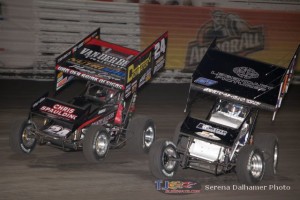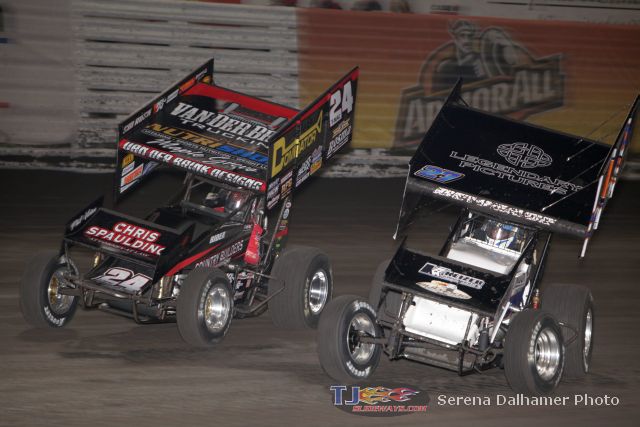 Qualifying on Thursday night, Dewease timed his Lelands.com/Conduit Connections/Pasquirello's Auto Shop entry in 34th quickest, putting him on the front row of his heat race.
Not getting off to the start he was hoping for, Dewease slipped back to the fourth and final transfer spot, and lost the transfer with just a lap to go, and was forced to run the evening's B main.
Starting 13th in the B, Dewease had his work cut out for him, as only the top-four finishers transferred to the night's feature event.
Dewease struggled in the B, as he scored an 11th place feature, and was forced to run the Friday night program, for another shot and making the Nationals feature event.
With 71 cars on hand, the Fayetteville, PA driver timed in 25th fastest in time trials, putting him in the third row of his heat, and with only three traveling, Dewease finished in the fifth spot, and was forced into one of the night's B mains.
Starting fourth in his B, Dewease looked to secure one of the three transfer spots into the feature event, but could not get the drive forward he needed, and fought his car to a fifth place finish, and did not transfer, as he found himself set for the C main on Saturday night.
The Saturday night C saw Dewease line up in the seventh row, and he tried a few different things to try and get moving forward, but he was unable to do much, and ended his nationals 12th in the C.
"It was one of those weeks, that makes you beyond frustrated," he said. "My guys worked hard all week long, we just couldn't seem to hit on anything. We are usually pretty good at Knoxville, and something changed for sure, and it is unfortunate the way things played out."
Dewease and his Heffner Racing team would like to thank Lelands.com, Conduit Connections, Pasquirello's Auto Shop, Penske Racing Shocks, Wings Unlimited, Brown and Miller Racings Solutions, Keizer Wheels, DMI Racing Components, Schoenfeld Headers, Hanks Performance Products, FK Rod Ends, Viper Venom fuels, ATL Fuel Cells, Schaeffer Racing Oils, Astro Titanium, Tom Shockey Collision, Kirkey Racing Seats, Michael Graphics, Valley Forge Inc., Bell Helmets, WRT Web Designs, and WRT SpeedWerx for their support.
2013 BY THE NUMBERS: Starts-57, Wins-2, Top 5's-21, Top 10's-39.
ON TAP: Lance and his Heffner Racing team be at the Williams Grove Speedway on Friday night for Twin 20's Night, Port Royal on Saturday and the Bedford Raceway on Sunday.
STAY CONNECTED: Stay up to speed with Lance by visiting his website, www.lancedewease.com, or liking his Facebook Page, Lance Dewease Motorsports.