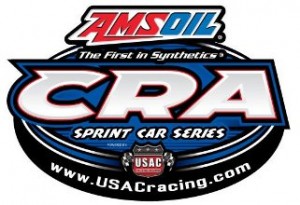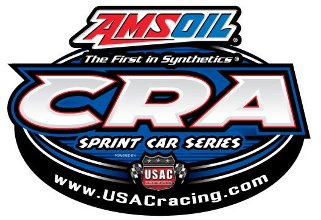 From Dick Jordan
Nic Faas of Huntington Beach, Calif. has more than a month to ponder his latest position in the AMSOIL USAC/CRA Sprint Car standings. The series resumes activity October 25-26 at Canyon Speedway Park in Peoria, Ariz.
Faas scored a hard-fought victory in Saturday night's 30-lap "Glenn Howard Memorial" at Perris (Calif.) Auto Speedway. He was the third leader in the race and passed Mike Spencer on lap 22 to lead the final nine laps for the win over Spencer, Damion Gardner, Bud Kaeding and Cory Kruseman. Gardner, Kruseman and Faas all led during the race. Faas piloted the Mark Alexander Scott Sales Company/CSI Shocks Spike/J &D.
The victory leaves Faas 99 points behind Gardner with four races remaining. Five-time series champion Spencer's runner-up finish Saturday puts him third in the new standings, 147 points back of Gardner.
2013 AMSOIL USAC CRA SPRINT CAR STANDINGS: 1-Damion Gardner-1,107, 2-Nic Faas-1,008, 3-Mike Spencer-960, 4-Bud Kaeding-753, 5-Matt Mitchell-745, 6-Cody Williams-708, 7-Austin Williams-692, 8-Brody Roa-659, 9-Ryan Bernal-551, 10-Richard Vander Weerd-447.