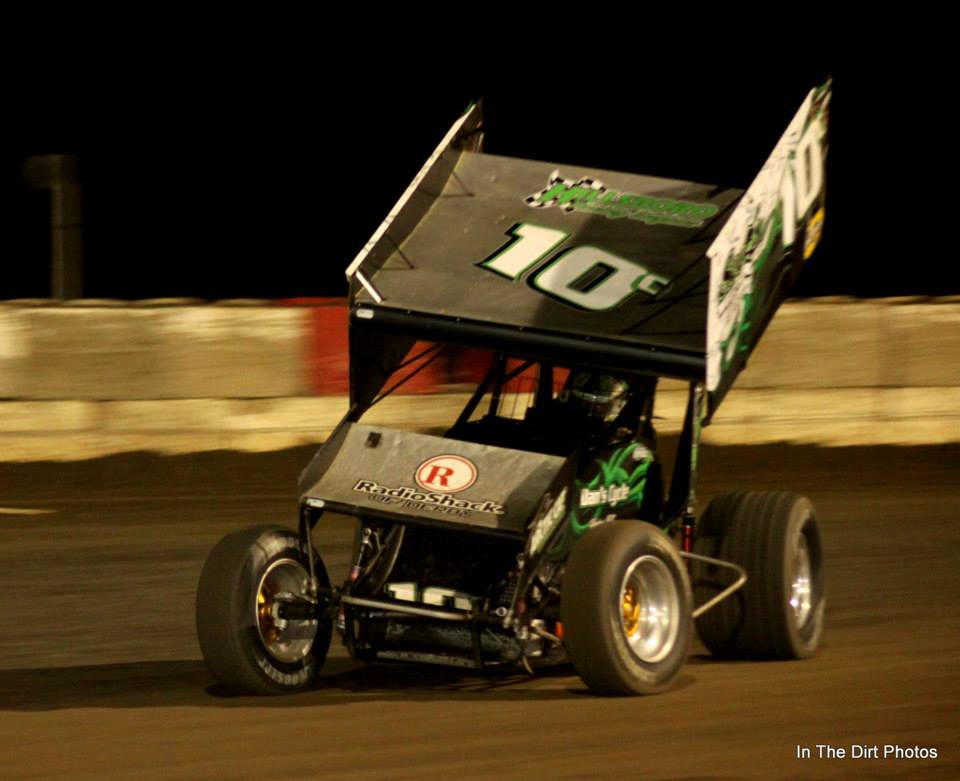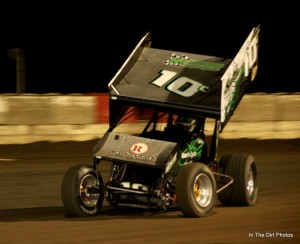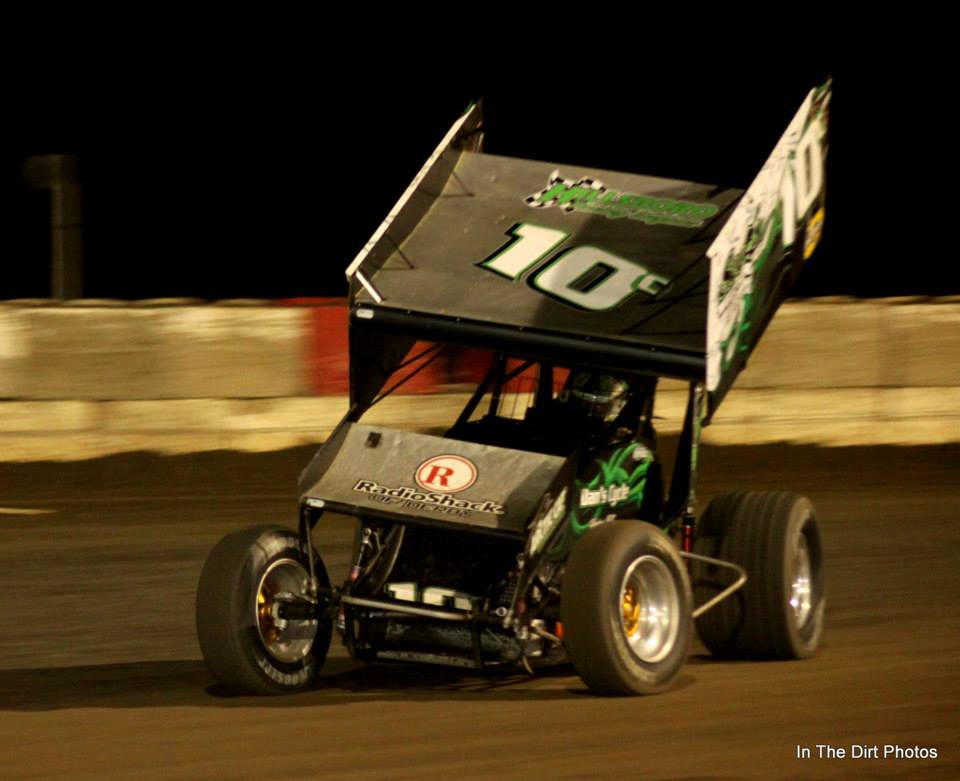 From David Smith, Jr.
Park City, KS — (October 26, 2013) — Jeremy Campbell took advantage of a mishap involving the front row starters to take the lead at the start and never look back in claiming the season finale for the National Championship Racing Association of Park City, Kansas presented by Precise Racing Products 360-ci sprint car division Saturday night at 81 Speedway in Park City And while Campbell claimed his second tour feature win of the season, C.J. Johnson claimed a three-peat performance in locking up the 2013 tour championship.
S&S Trailer Sales pole sitter Jeff Stasa and outside front row starting Jason Martin raced side by side for position as the green flag fell for the twenty lap feature and was battling for the lead when Stasa got sideways entering turn three and collected Martin to bring out the caution. Stasa would tag the tail end of the field while Martin's night would come to an end.
The restart saw third starting Campbell inherit the lead and would quickly open up a half stretch lead over second running Jordan Boston. The second and final caution flag of the night would wave for Boston as he went for a spin in turn two.
The final restart would put Johnson on Campbell's rear bumper as the two drivers setting first and second in the point standings set the pace with Campbell getting a jump and once again took a commanding lead. That would be as close as Johnson would get as Campbell worked the bottom of the track to perfection and cruised the rest of the way to claim the victory.
Johnson laid claim to his third straight tour championship and fourth career with the series. Jon Freeman turned in a strong season ending performance to finish third while Don Droud, jr. came from his eleventh starting position using the cushion to bring the Ochs Brothers #1x sprinter home fourth while Marc Robe rounded out the top five.
The two, eight lap heat races were won by Martin and Stasa.
Johnson along with the rest of the top ten in final point standings will be officially awarded at the season ending banquet in late January. Information will be forthcoming in the coming weeks
Officials and staff of the National Championship Racing Association would like to thank S&S Trailer Sales for their "pole position" sponsorship for the 2013 race season as well as series sponsors Park City, Kansas, Precise Racing Products, Sunoco Race Fuels and Hoosier Racing Tires.
NCRA 360 Sprints
81 Speedway/Park City, Kansas
October 26, 2013
13 Cars
1st Heat: 1) Jason Martin, 2) Jeremy Campbell, 3) Rick Wright, Jr., 4) C.J. Johnson, 5) Marc Robe, 6) Don Droud, Jr., 7) J.D. Johnson
2nd Heat: 1) Jeff Stasa, 2) Jordan Boston, 3) Jon Freeman, 4) Kris Miller, 5) Jake Greider, 6) Jason Danley
A Feature: 1) Jeremy Campbell, 2) C.J. Johnson, 3) Jon Freeman, 4) Don Droud, Jr., 5) Marc Robe, 6) Jason Danley, 7) Kris Miller, 8) Jeff Stasa, 9) Rick Wright, Jr., 10) Jake Greider, 11) J.D. Johnson, 12) Jordan Boston, 13) Jason Martin