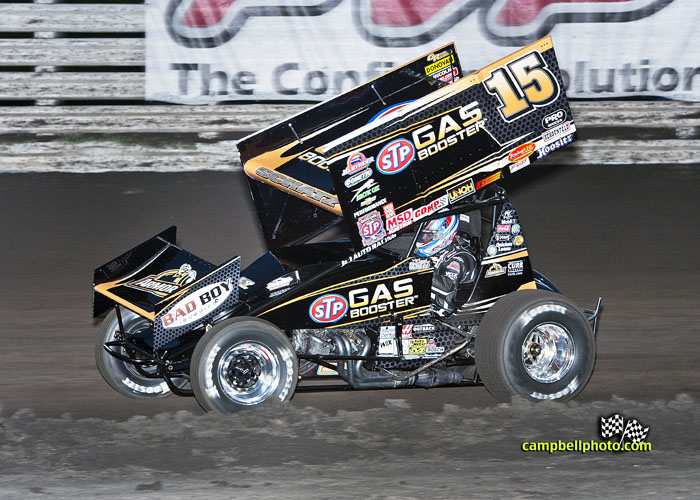 Every year we go through the website to find out which events are of the most interest to our readers.   We did remove any stories we felt were altered statistic wise by any kind of injury or tragic event.  After tallying various statistics these are the event readers sought out the most in 2013:
Top 10 events you wanted to know about on TJSlideways.com…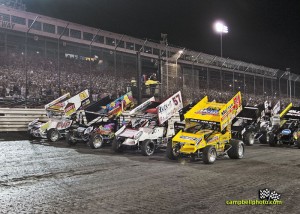 1.  Knoxville Nationals:  From the lineups, side stories, photo galleries, and other things we did the Knoxville Nationals is still king of the hill when it comes to what you the reader wants to know about.  From Donny Schatz's amazing drive through the field, Friday's feel good stories, and lineups readers flocked to us in droves to make our Knoxville coverage the most read about event we have ever covered in the 17 year history of TJSlideways.com.
2. Chili Bowl:  Chili Bowl was a close second in our most read items for 2013.  The Quick Trip Centre once again was the focus of your attention in January.
3.  Kings Royal:  The Kings Royal resurgence in reader interest over the past couple of seasons and it showed in the attention readers gave to it.  Brad Sweet's popular victory resonated among all of you and sent a message that more Kings Royal coverage would be welcome in 2014.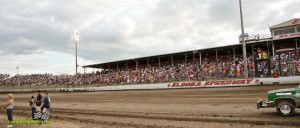 4.   Ohio Sprint Speedweek:  The All Stars have always been a focal point of our readers with Ohio Speedweek being the pinnacle.  The traditional jaunt around Ohio has always captured the readers imagination.
5. Indiana Sprint Week:   The Non-Wing fans still keep Indiana Sprint Week in the top five most read about items on our board.  Sprint Week stories and photos always draw lots of attention from readers that may not pay as much attention to non-wing racing the rest of the year.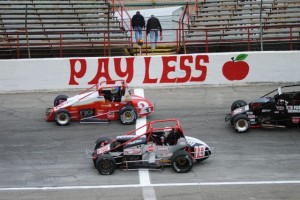 6. Pay Less Little 500:  This one of a kind event always makes our top ten most read items of the year.  From the unique qualifying format to the race itself the Little 500 continues to be a bucket list race for sprint car fans everywhere.
7.  Knoxville 360 Nationals:  The360 version of the Knoxville Nationals also remains a top 10 draw when it come to reader interest.
8. Capitani Classic:  The Sunday 410 sprint car program leading into the Knoxville Nationals is new to the top 10 this season.  After not hitting on our radar in 2012, the Cappy Classic solidly placed itself on this list.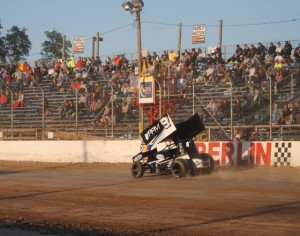 9.  Berlin Raceway's Sprints on Dirt Event:  Take a legendary paved short track, cover it with dirt, and run a $5,000 to win mid-week special in September and you are going to get people's attention.  Berlin's SOD event snagged reader's attention enough to launch into the top 10 most read about events in 2013.
10 (tie):  4-Crown Nationals and the Brad Doty Classic:  After doing the metrics TJSlideways.com felt that the numbers warranted a tie between these events for 2013.  This USAC classic continues to be of interest of readers.  According to our numbers having all three USAC Divisions at Eldora is still something readers care about.   At the same time people love Brad Doty's event at Limaland Motorsports Park.  Even weather cannot spoil their interest and still drew large numbers of readers to find out what happened at the BDC.
Honorable mention – The Front Row Challenge:  The only reason Terry McCarl's annual party with a race thrown in at Southern Iowa Speedway did not make the top 10 because of the criteria set above.  Even without the racing world's most famous broken leg taking place at Southern Iowa Speedweek the event would have placed in the top 10.