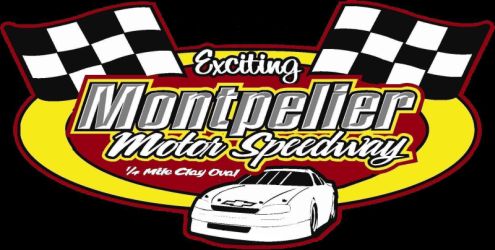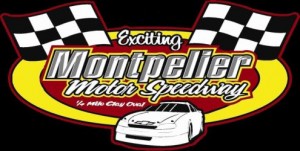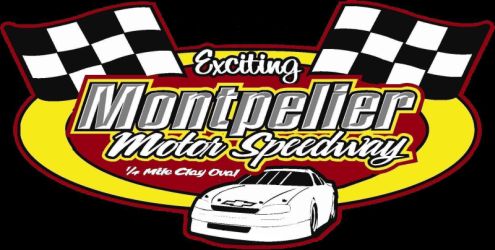 From Montpelier Speedway
Montpelier, IN — (January 24, 2014) — As the Montpelier Motor Speedway enters its 111th year of racing including its 28th consecutive season opener, race fans will find an aggressive and diverse schedule at the East Central Indiana 1/4 mile clay oval. Owners and Promoters, Harold and Lori Hunter, enter their 6th year of promotion and 4th year of ownership of the facility built in 1903. Renovations and track facility improvements will continue into the 2014 season with the addition of a new front stretch wall, run off area in turns 1-2 and 3-4, push off and exit lanes, and continued drainage projects will join a host facility renovations complete the past 4 seasons.
An aggressive and diverse open wheel schedule will compete at the Montpelier Motor Speedway including NRA Sprint Invaders Winged Sprint Car Series, BOSS Non Winged Sprint Car series, Montpelier Motor Speedway Midget Series, MTQRL TQ Midgets, and MMSA Winged Mini Sprints.
The Montpelier Motor Speedway Midget series will enter its third season with a scheduled 10 dates towards the MMS track championship. The highly competitive full size/unlimited engine Midget class boasted a total of 8 different winners in 8 races during the 2013 season. The series, now in its third season, has only seen one repeat winner in its history. The MMS Midget Series will open the season with a double header event on Friday, April 4 and Saturday, April 5. During the 2013 the Montpelier Midget Series averaged 22 cars per event.
The Midwest TQ Racing League will be the be the host series for 8 TQ Midgets events during the 2014 season. The series utilizes Midgets built three-quarter the size of their MMS Midget Series brethren. The MMS Midget series will join forces on September 13th for a Midget Doubleheader featuring the full and three quarter midget divisions during the same racing program.
For the first time in nearly a decade, Winged Sprint Car racing will return to the Montpelier Motor Speedway with the inaugural visit of the K & L Ready Mix NRA Sprint Invaders on Saturday Night, June 7th with the Indiana/Ohio NRA Sprint Invader Border Wars.
The Border War two day event will begin Friday, June 6th at the Limaland Speedway in Lima, Ohio and will venture across state lines the following night on Saturday, June 7th to the Montpelier Motor Speedway. While UMP Modifieds and Super Streets commonly compete at both the Limaland/Montpelier Motor Speedway on any given weekend, this will be the first pairing for the Winged Sprint Cars and their fans at both venues. The approximate distance between the two venues is 70 miles or 1 hour 20 minutes (via Ohio 29/Indiana Highway 18)
The Ohio based sanctioning body hosts NRA Sprint events at a multitude of Ohio tracks along with events in Michigan; however, Montpelier will serve as one of the lone Indiana visits in 2014 for the series thanks in part to its close approximation to the Ohio border. The series utilizes full-size sprint cars with top and nose wings powered by methanol fuel injected direct drive engines.
The June 28th racing program will bring a Montpelier Motor Speedway first with a firework celebration presented by Circle City Pyrotechnics. In fact, the firework show will be the first professional firework presentation hosted in city of Montpelier for many years. The program will feature with a full slate of racing including the UMP Modifeds, Super Streets, Thunder Cars, FWD Compacts, Mod Lites, and MTQRL Midget series along a professional Firework Celebration. Circle City Pyrotechnics will feature a firework program optimized for viewing from the Montpelier grandstands.
When the BOSS (Buckeye Outlaw Sprint Series) rolls into Central Indiana on Saturday Night, September 6th, it will be one of the most anticipated shows of the Montpelier Motor Speedway 2014 season. Indiana, a state known for its high caliber open wheel drivers, will face off against Ohio's finest BOSS series and Ohio sprint regulars. When the Montpelier Motor Speedway looked to return Non-Wing Sprint Cars to the East Central Indiana facility after a several year absence, it turned to none other then the BOSS series due to their reputation of large quality fields and programs along with outstanding open wheel racing.
The BOSS series averaged 31 cars per race during the 2013 campaign hosting races throughout Ohio, Indiana, and Pennsylvania. The series hosted 12 events during 2013 where a staggering 11 different winners found victory lane.
The BOSS series is a non-wing 410 Sprint Car series that competes in true "Outlaw" style with the absence of tire rules allowing any brand or compound of tire to compete along with a no entry fee policy for competitors. The BOSS series, through sponsorship, pays "heat race money" to the top finishers in each heat race and also provides a number of contingency and cash awards to competitors at the conclusion of each event. The Montpelier Motor Speedway event will pay a healthy $1500 to Win and $300 to Start along with tow money and the aforementioned contingency awards.
The Montpelier Motor Speedway will feature its weekly regular racing classes including the highly popular and competitive UMP Modifeds, Super Streets, and Thunder Cars along with the budget FWD Compact class all competing weekly. The Mod Lites will also compete at the Montpelier Motor Speedway for a host of programs in 2014. Special events will still remain a point emphasis for the classes that put on tremendous racing every Saturday night at the Montpelier Motor Speedway. The 4th Annual Early Season Shootout will be held April 26. The Montpelier Motor Speedway will celebrate the life and racing career of UMP Modified veteran Greg Pitts on July 12th. The season will conclude with a host of popular special programs with 4th Annual Late Season Shootout on September 20th. Plexiglas, sprint car wings, topless modifieds, and innovation will hit the track for a double header in quickly growing event with the Outlaw Showdown on Friday, October 10 and Saturday, October 11. The season will conclude with the fan favorite with 8th Annual Monster Mash on October 25th featuring trick or treating in the pit area before the races and the infamous one chance per year to win the "Monster Mash Skull Trophy".
Montpelier Motor Speedway Information
Track
Size – 1/4 Mile Clay
Configuration – D-Shaped Oval With Sweeping Corners; 10 degrees of banking in corners and backstretch. Wall and Catch Fence From Turn 4 to Turn 1. Open Back Stretch
Year Built – 1903 as 1/2 Mile Horse Track. First Automobile Race – May 4, 1915.
Seating – Main Grandstand and bleacher seating from Turn 4 to Entrance of Turn 1. Pit side bleacher seating located in Turn 1.
Seating Capacity – 3,200
Owners & Promoters – Harold and Lori Hunter
Location
East Central Indiana
Conveniently located 14 miles west of Interstate 69 (Exit 264) on Indiana Highway 18.
Physical Location
Montpelier Motor Speedway
700 South Jefferson
Montpelier, Indiana 47359
Classes
Weekly Classes – UMP Modifieds, Super Streets, Thunder Cars, FWD Compacts, Mod Lites
Special Classes – Montpelier Motor Speedway Midget Series (Full Midgets), MTQRL Midgets. MMSA Winged Mini Sprints, NRA Sprint Invaders, and BOSS Non Wing Sprint Cars.
Race Times
Gates Open: 3:00 p.m.
Hot Laps: 5:00 p.m.
Draw Closes: 5:00 p.m. (Please Call Track if Running Behind)
Racing: 6:30 p.m.
Racing Curfew: 11:00 p.m.
Special events and dates may have different start times.
Weekly Admission Prices For Regular Program
General Admission – $12
Kids (12 and Under) – Free With Paid Adult
Pit Pass – $25 (Must be at least 14 years old)
Special event prices may vary. Check website for special event pricing.
Contact Info
Track Phone – 765-728-8210
Official Website – www.MontpelierMotorSpeedway.com
Official Facebook Page – www.facebook.com/MontpelierMotorSpeedway
Official Twitter Page – www.Twitter.com/MontpelierTrack