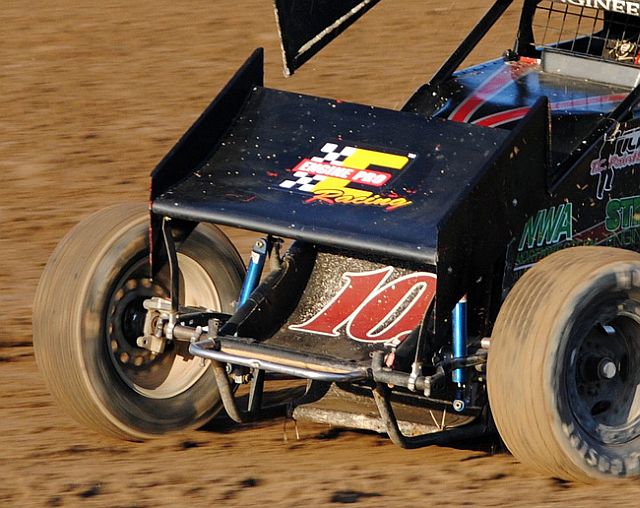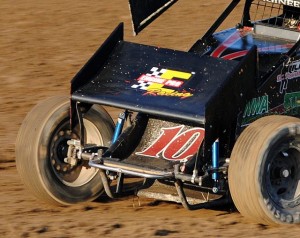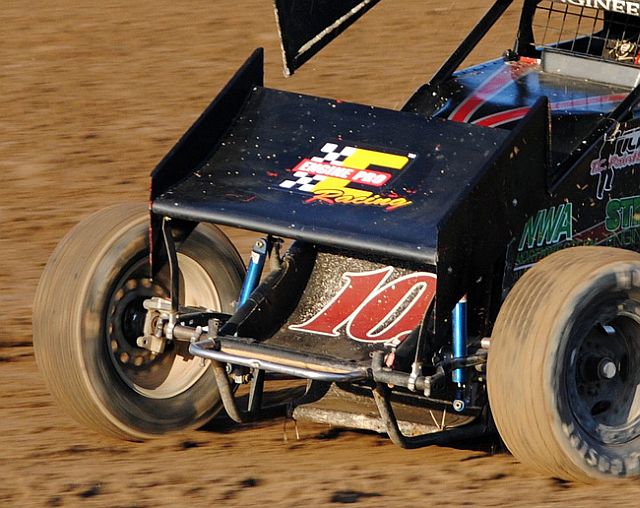 From Brian Liskai
FREMONT, Ohio – The drivers in the Fremont Federal Credit Union 305 Sprints that compete weekly at Fremont Speedway will have the opportunity to take home extra money during the 2014 season thanks to Engine Pro Engine Parts.
During every weekly 305 sprint event, a random drawing will be held from among the drivers who have qualified for the night's A-main feature event. That "Lucky Dog" will receive an extra $100 bonus paid by Engine Pro if the driver's car has an Engine Pro sticker on the front wing (decals will be provided by Engine Pro).
"We appreciate the partnership we have established with Engine Pro. Not only are they putting extra funds up for a lucky driver in our 305 sprints, but they have also come on board as the presenting sponsor of the JLH General Contractors FAST (Fremont Attica Sprint Title) 305 Sprint Championship Series," said Fremont Speedway and FAST Promoter Rich Farmer. "Engine Pro works with all our area engine builders to provide the best parts in the business. Engine Pro really does provide 'engine parts at any speed.'"
For more information go to www.fremontohspeedway.com
——-
About Engine Pro: Engine Pro is the name used by Engine Parts Group, Inc. for its distribution centers and the brand name for the performance products it produces. Engine Pro's 35 distribution centers in the U.S.A. and Australia warehouse a full line of internal engine components for domestic and import passenger car, light truck, heavy duty, industrial, marine, agricultural and performance applications.
Engine Pro brand products are designed to offer the highest quality in high performance parts along with a moderate price to give racers and performance engine builders a more affordable way to do what they do best—win races.
Engine Pro sells exclusively to engine builders, machine shops and jobbers. This reflects a commitment to provide competitive pricing and programs, competent and knowledgeable telephone and field sales representatives and the tools to ensure that their rebuilder customers remain profitable and successful.
Engine Parts Group, Inc. was founded in 1989 by independent engine parts distributors looking for a way to work cooperatively in buying and marketing. In 2001, Engine Pro began producing high performance engine parts under the Engine Pro name. This line continues to grow with the frequent addition of new parts and applications.
There's an Engine Pro warehouse within one day's service for nearly 90% of the country, and now in Australia. Check them out at www.enginepro.com