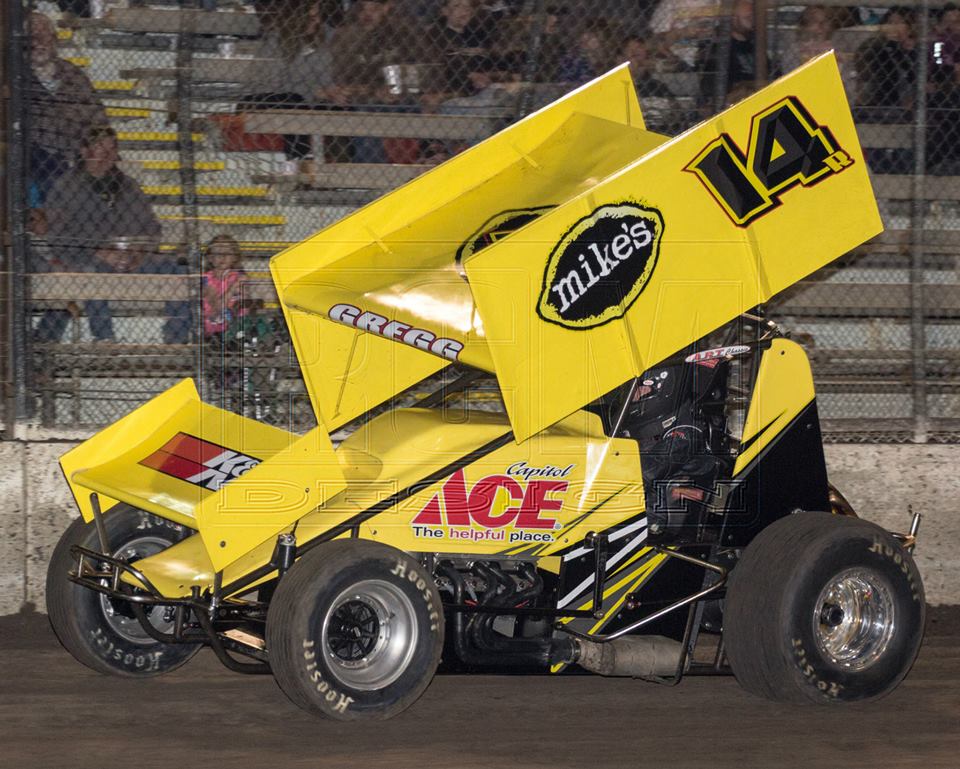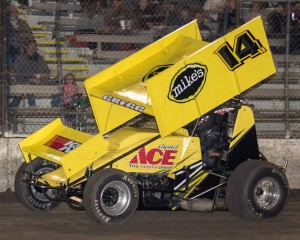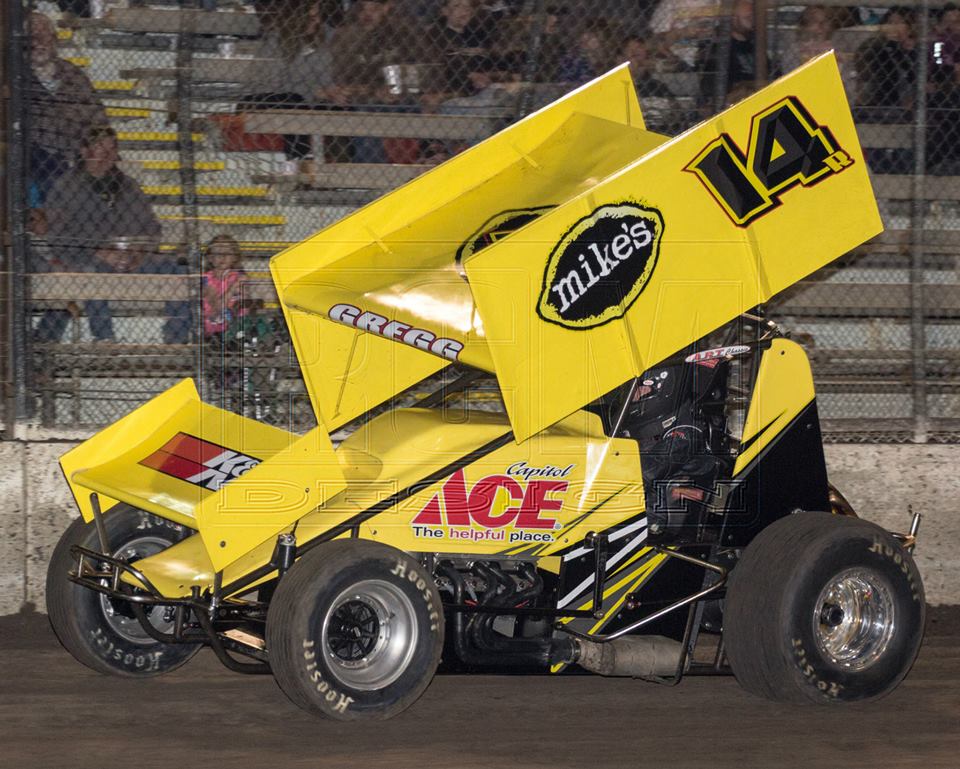 From Peterson Media
Though he ran third to open up his 2014 season with Russell Motorsports, Andy Gregg could only boast about how proud he was of his crew, and car owners, for how hard they worked in the days leading up to last Saturday night.
"It is awesome to get out here and run up front to start our season off, but I was just beyond thrilled that we were even able to get out here and race," Gregg said. "The Russell family made some huge changes to their program for this season, and everyone involved on this team worked a ton of late nights to get us race-ready."
With 28 cars checked into the Silver Dollar Speedway for the Silver Cup finale, Gregg timed his Mike's Hard Lemonade/Capitol Ace Hardware/Thompson's Auto No. 14R in sixth fastest in time-trials.
Racing his way to a third place finish in his heat, Gregg had luck on his side, as he pulled the two-pill in the redraw, putting him on the front row of the man event.
When the race went green, Gregg jumped out to an early lead on the very tricky track, only to see the yellow fly instantly. When the race resumed, the Placerville, CA driver shot out to the lead again, and got better as the laps clicked off.
Working into lapped traffic, Gregg was flawless, as he carefully navigated the tricky Silver Dollar Speedway surface.
A late yellow set up a very dramatic finish that saw Gregg slip to the second spot, as Rico Abreu made an exciting pass, and with just a few laps to go, he surrendered the second spot to Sean Becker, and wound up finishing in the third spot.
"It was awesome to have such good speed so fast," he said. "We were really good together last year when we started racing together, so hopefully we can take this and start the Civil War season off well."
Gregg and the Russell Motorsports team would like to thank Mike's Hard Lemonade, Capitol Ace Hardware, Thompson's Auto, Carrol Russell Bookkepping, Arnold's For Awards, Goodwin Trucking, Ferrell, K&N, FK Rod Ends, King Racing Products, A.R.T. Speed Equipment, GUTS, Amsoil, Wilwood, Amerikote, 101.9 The Wolf, Brown and Miller Racing Solutions, and HJS Consulting for their support this season.
ON TAP: Gregg will debut his personal car on Friday night at the Silver Dollar Speedway before kicking off his 2014 Civil War Series Presented by Flowmaster campaign on Saturday night aboard the Russell Motorsports No.14R.
2014 BY THE NUMBERS: Races-1, Wins-0, Top 5's-1, Top 10's-1
STAY CONNECTED: Stay up to speed with Andy by following him on twitter @andygregg16x.