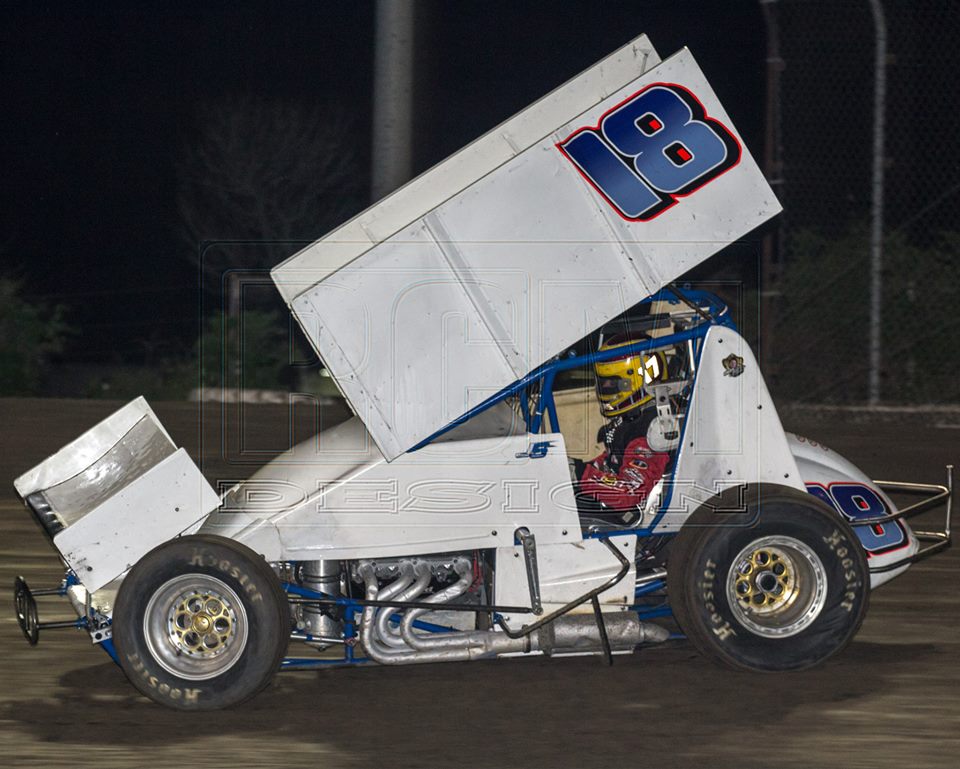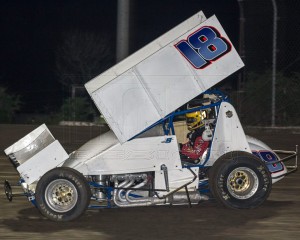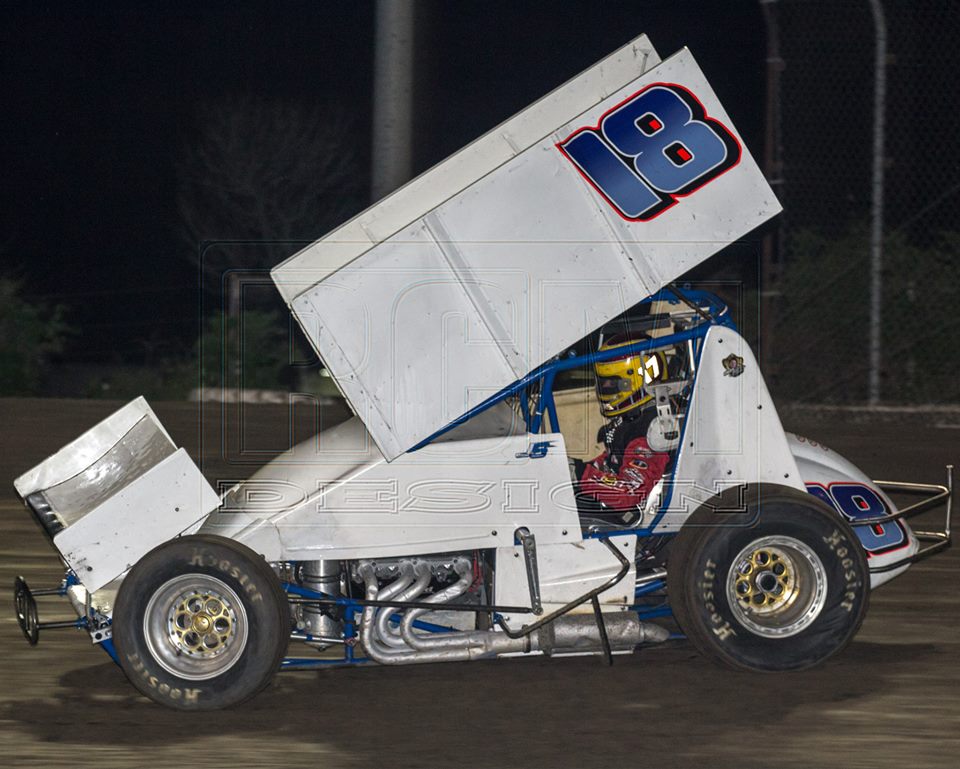 From Peterson Media
Climbing aboard the Warrington No. 18 machine in Chico, CA for the Silver Cup, Justin Sanders got his season off to a very nice start as he pocketed a sixth place finish on Friday night, before finishing fourth on Saturday.
"I can't thank this entire team enough for what they did this winter getting things put together, and getting some new equipment," Sanders said. "It was awesome to come out and run well to start the year off."
Friday night saw the Prunedale, CA driver time in third fastest putting him in the third heat, which he went on to finish fourth in, putting him securely in the opening night feature event.
Lining up sixth in the main, Sanders got off to a great start on the rough and tumble track, as he worked himself into the top three, as he mixed it up with Jayme Barnes, Sean Becker and Shane Golobic.
Late in the feature event, Sanders' nose-wing collapsed, making his machine handful, and tough to maneuver, and he slipped back to a sixth place finish.
Timing in fourth fastest on Saturday night, Sanders again found himself in the feature event redraw, and pulled an even better pill, as he started the feature in the second row.
When the race went green, Sanders jumped into the second spot, as he chased after early race-leader, Andy Gregg. Giving Gregg everything he had, Sanders was unable to take over the top spot as he had his hands full with Steven Tiner, and Rico Abreu.
Late in the feature, Sanders made contact with Steven Tiner, fortunately no damage occurred, and Sanders was able to end his night with a fourth place finish.
"There is some great talent to race with in California, and it was a blast racing with some of the best in the business," Sanders said. "I have to thank Rudy Warrington and everyone for all of their help. I really feel like this is going to be a strong team."
Justin Sanders would like to thank North County Plastering, G&N Construction, STS Trucking, Lancaster Locksmith, Village Glass. Lufos Kustom Designs, Taco Bravo, LRB Race Products, Petersen Media, Fire Protection Management, Dirt Solution, Bob Tweedy, Ron Gravelle. Keener Auto Body, and  Dave Haver Racing Engines for their continued support.
ON TAP: Sanders will be in action Saturday night at the Marysville Raceway Park for the Civil War Series Presented by Flowmaster season opener.
2014 BY THE NUMBERS: Starts-2, Wins-0, Top-5's-1, Top-10's-2
STAY CONNECTED: Stay connected with Justin Sanders by visiting his website, www.teamsandersmotorsports.com.