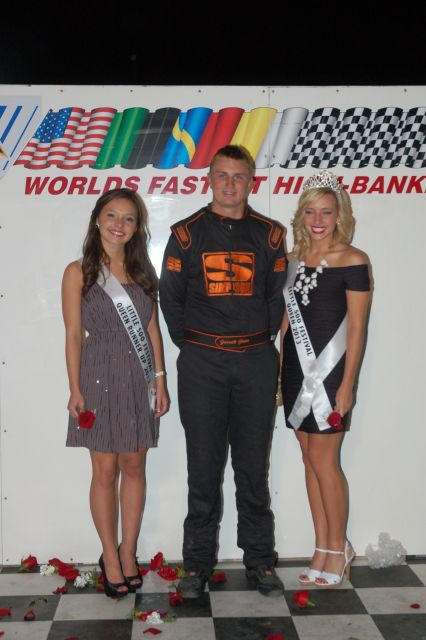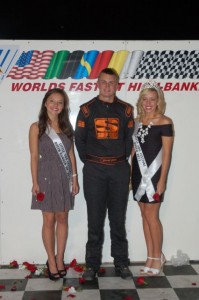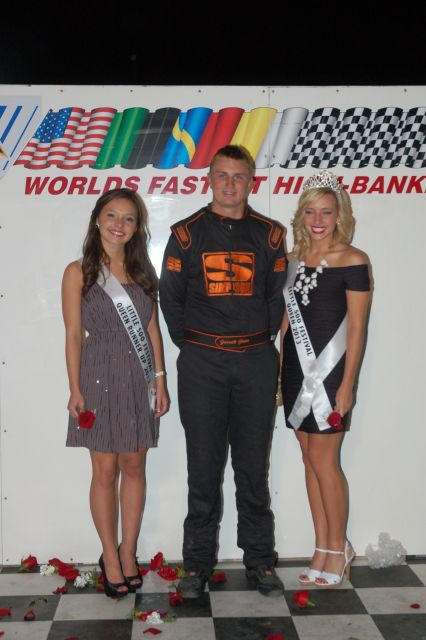 From David Sink
Holly, MI — (March 20, 2014) — Holly, MI – When Velrico, FL native Garrett Green makes his Must See Racing Xtreme Sprint Series (MSRXSS) debut next month, it will be a welcome change of sorts. Green plans on competing in the 3rd annual "Southern Shootout" at Five Flags Speedway in Pensacola, FL on April 11 and Mobile International Speedway April 12.
The fifteen-year-old rookie is a rookie on paper only. Green has demonstrated exceptional ability and maturity beyond his young age in the past year. Green finished tenth and claimed Rookie of the Race honors during last May's Little 500 at the age of fourteen. Green is coming off a second place finish at Citrus County Speedway on March 1. Green came from sixteenth position to finish second in only thirty laps.
Green admits that he has had good results in non-winged pavement sprint car racing lately. "I've probably got more laps in a non-winged car at this point in my career" explains Green. I enjoy the non-winged stuff. It puts the driver into it more than the set-up. But I just want to have success in anything I drive".
Green's participation in the "Southern Shootout" could be an eye-opening experience. "I've never run either of those tracks. I've helped Brian Gingrass when he drove for my dad at both tracks. Both are awesome tracks. I'm really stoked to get to run with the best ranked drivers in the country".
Passing cars should come natural to Green at this point in his career. Green has been running with the Tampa Bay Area Racing Association (TBARA) for the past two seasons. Green must start at the tail of each event, per club rules, until he turns sixteen years of age. Running with MSRXSS will give Green the opportunity to start in a position he has earned for the first time in his career and he is aware of this fact heading into next month's events. "That gets me excited to know that I'll get to start in a normal starting position".
It is not certain how many MSRXSS events will run in 2014 at this point. "We'll try to run as many as we can. I just want to do the best I can and set a goal of getting as many top five finishes as I can this year in whatever event I'm racing" concluded Green.
For more info on MSRXSS and the 3rd annual "Southern Shootout" log onto www.mustseeracing.com