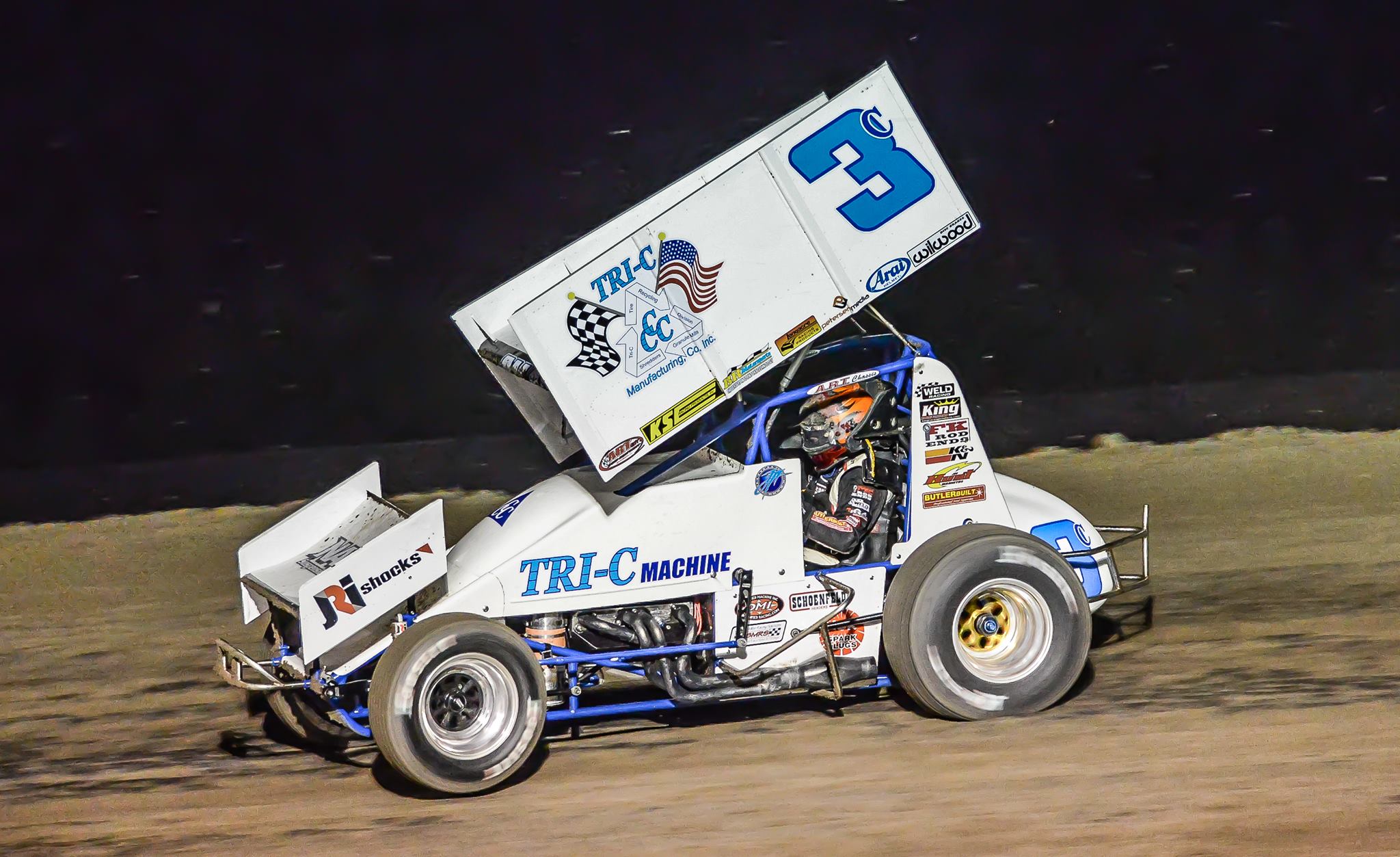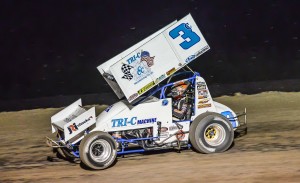 From Peterson Media
In what was a tough opening weekend with his new Tri-C Motorsports team last week, Jonathan Allard had a much better weekend in Stockton, CA as he scored a seventh place finish on Friday night in the 360ci race, before a 12th place finish with the World of Outlaws on Saturday night.
"The finishes weren't really what we were looking for, but with this being a new deal, we did learn some things that will help us get going," Allard said.
Kicking his weekend off at the Stockton Dirt Track on Friday night, Allard timed his Tri-C Machine/BR Motorsports/ K&N Products machine in fifth fastest with 33 cars on hand.
Heat race action saw the Chico, CA driver score a second place finish, putting him in the Dash, where a seventh place finish put him in the fourth row of the 30-lap main event.
Getting off to a slow start, Allard ran just inside the top-10, as he felt his car out, on what was a tricky track as a bit of wind early in the night played games with the surface.
As the laps clicked down, in what an action packed feature event, Allard worked his way forward and battled for fifth with the white flag waiving.
Exiting turn four on the final lap with a bunch of spots up for grabs in a tight packed group, Allard got over the cushion and slipped back to the seventh spot at the stripe.
Returning to the speedway on Saturday night for the World of Outlaw event, JA timed the famous No. 3C machine in 13th fastest.
Lining up on the front row of his heat, Allard finished in the second spot, earning a berth in the Dash, where he finished in the seventh spot, putting him in the fourth row for the main event.
Early in the race, the surface made it tough to gain spots on as it was still pretty sticky and narrow. Running the bottom of the speedway, Allard was able to get under Sammy Swindell and take over the sixth spot, as he continued to jockey for position.
As the race wore on, Allard continued to work the bottom of the speedway, but as he did so, he wore his brakes out, and slowly drifted back through the field.
When the feature came to a close, Allard ended with a 12th place finish.
"We had a much better car than our finishes show on both night's," he explained. "I made a mistake on the last lap on Friday that I think cost us a Top-five, and on Saturday I think we had a pretty good car, but we had some brake issues that hampered us a bit, but we are getting better."
2014 BY THE NUMBERS: Races-4, Wins-0, Top 5's-0, Top 10's-1.
 ON TAP: Allard will be in action on Friday night in Merced, CA, before taking on the Civil War Series on Saturday in Antioch, CA.
 STAY CONNECTED: For more information on Jonathan, including upcoming events, pictures, and news please check out http://www.allardmotorsports.com, or follow JA on twitter @Allard0.