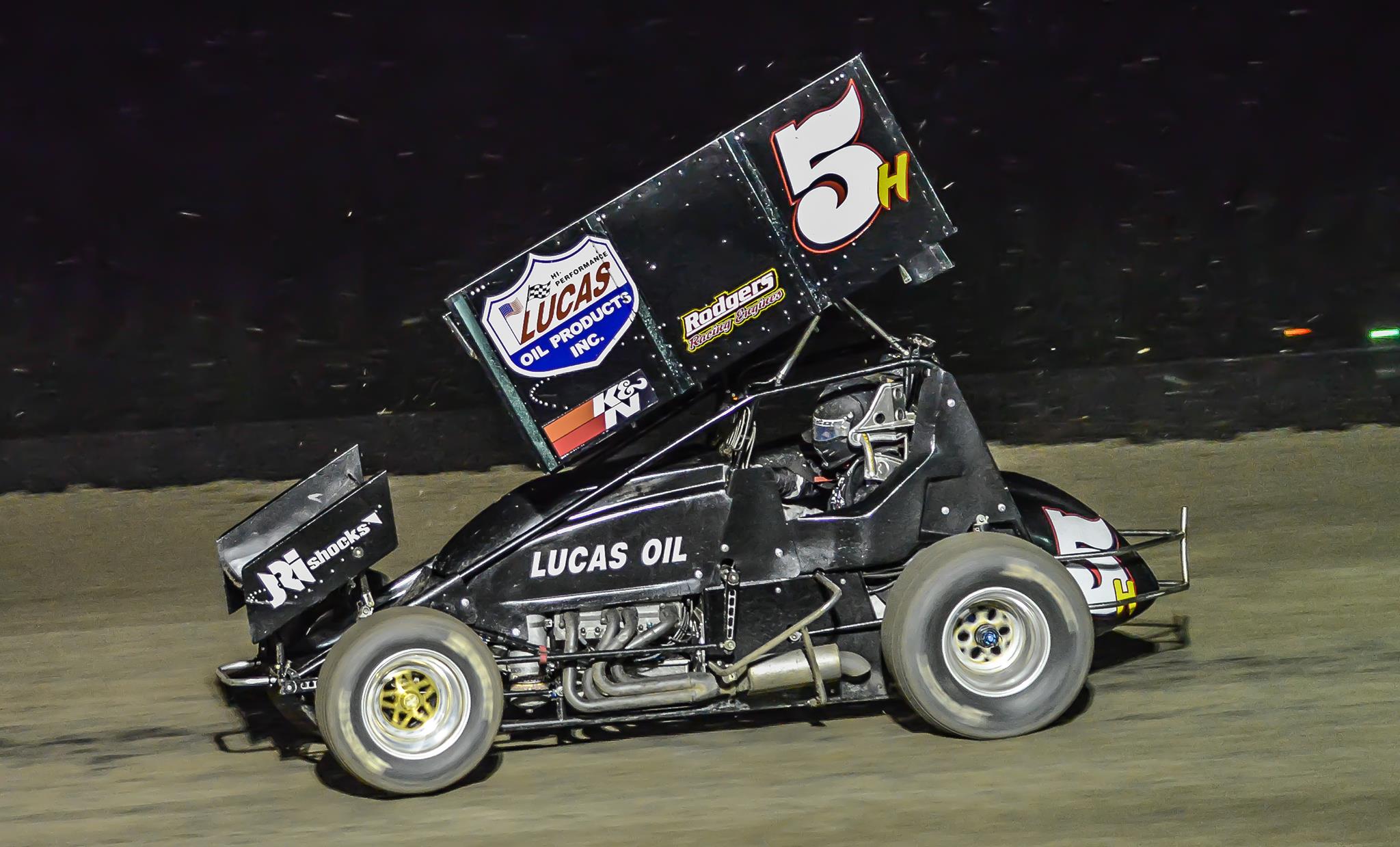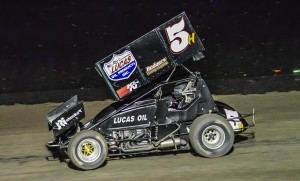 From Peterson Media
Hitting the Stockton Dirt Track on Friday night with his Van Dyke Motorsports team, Chase Johnson left with a bittersweet taste in his mouth after failing to finish the main event.
"We really had a fast racecar in the feature event, but I spun trying to avoid some cars, and then later in the night I jumped the cushion, made a mistake and spun out, ending our night," Johnson said.
Timing in 17th fastest, Johnson missed the heat race inversion by one position, and lined up in the third row of his heat.
The start of his heat saw the Penngrove, CA driver make a three wide pass to grab the fourth and final transfer spot, and never look back as he finished in that spot, and moved on to the feature event.
Starting 17th in the main event, Johnson was on the move early aboard his Lucas Oil/K&N Products/JRI Shocks backed No.5H machine.
Working his way up to the 11th spot, Johnson took evasive action trying to avoid contact with a pair of cars, and brought his machine to a stop on the seventh lap.
Restarting from the back of the pack, Johnson remained cool, calm, and collected, as he again began working his way through the field on the tricky surface, as early winds created two polar opposite ends of the speedway.
Getting back up near where he was running when he brought the first caution, Johnson tried the high-side in turns one and two, and made a mistake and hopped the cushion, and brought his machine to a stop, ending his night with his second yellow, and officially being scored in the 19th spot.
"It was tough not finishing, but after going out first in time trials, and being a little behind, we had a great car in the heat race, and were able to make the feature," he explained. "The first caution was a racing incident, and the second was all on me, I made a mistake. We had a very fast car, and Harley and Fez deserved a top-10 car, and I hate that we didn't get that."
The Van Dyke Motorsports team would like to thank Lucas Oil,  K&N Products, JRI Shocks, NAAKE Suspension Rodgers Racing Engines, FSR Radiators, for their support during the year.
Chase Johnson would like to thank Johnny Franklin Mufflers, Newman Freeman Racing, Pit Stop USA, Napa Auto Parts, Flowmaster, Shifty Illusions, Don's Truck Repair, VSR,  and IWear for their support through the year.
2014 BY THE NUMBERS: Races-4, Wins-0, Top 5's-0, Top 10's-1
ON TAP: Chase Johnson and the Van Dyke Motorsports team will return to action May 16th and 17th in Lebanon, OR as they compete with the Lucas Oil ASCS National tour.