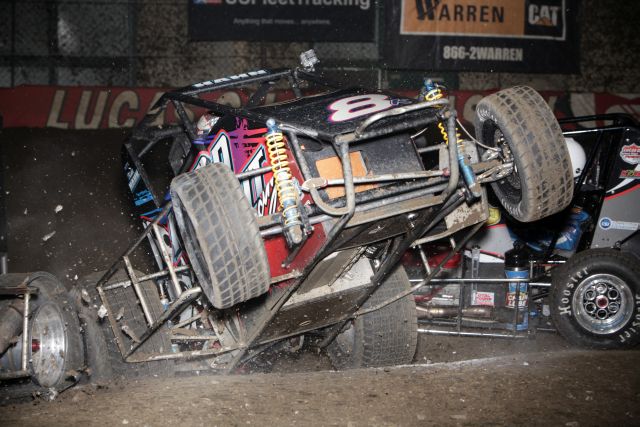 By Blake Hahn
LITTLE ROCK, Ark. (April 14, 2014) – Blake Hahn's weekend with the Lucas Oil ASCS presented by MAVTV American Real was one of ups and downs as the Oklahoma driver ended up sixteenth at the I-30 Speedway in Little Rock, Ark.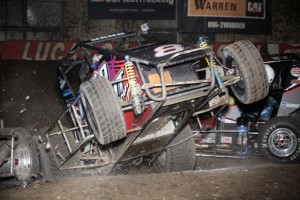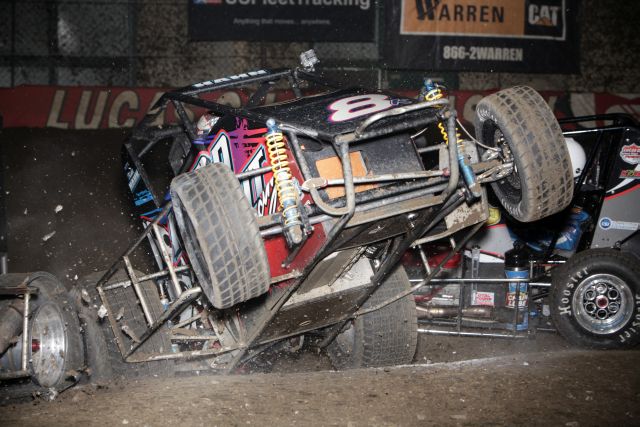 "We had a good Heat Race, ran second to Jason Johnson and had a really good car so we had a pretty good starting spot for the A-Feature but just missed the setup a little bit," explained Hahn. "We had a good car, just couldn't exit the corner really well."
After starting twelfth, Hahn worked to eight before the caution displayed on Lap 8. On the restart, the setup seemed to slip away.
"I went up and tried the top, and it really didn't work so I went back to the bottom and pole putted but still couldn't get around them, so I tried the two groove and a couple cars got around me so I just went back to the bottom. It was a good night, just wish we could have gotten at top ten"
Following the I-30 Speedway weekend, Hahn sits eleventh in Lucas Oil ASCS driver standings.
The Oklahoma shoe will take advantage of the tours off weekends to compete with the ASCS Regions, traveling to Texas this coming weekend to compete with the Griffith Truck and Equipment Gulf South Region at the Heart O' Texas Speedway in Waco, Texas on Friday, April 18 and Gator Motorplex in Willis, Texas on Saturday, April 19.
"We ran Waco last year for the first time, and got a win there so I'm excited to go back to Waco. I've never been to Willis, but I've always heard it's dry so hopefully I have a good night there."
RECENT RESULTS:
April 12 – I-30 Speedway – Little Rock, Ark. – Heat Race 2 (2); A-Feature 16 (12)
QUICK STATS:
Races: 10; Win – 0; Top5 – 1; Top 10 – 4; Top 15 – 7; Top 20 – 10
NEXT EVENT:
Friday, April 18 – Heart O' Texas Speedway – Waco, Texas (ASCS Gulf South)
Saturday, April 19 – Gator Motorplex – Willis, Texas (ASCS Gulf South)
STAY IN TOUCH:
Website: http://www.blakehahnracing.com
Facebook: https://www.facebook.com/pages/Blake-Hahn-Racing/139549836107030
Twitter: https://twitter.com/HahnRacing_52
FEATURED SPONSOR: Griffith Truck and Equipment
The leading dealer for specialized used trucks in the Houston area, Griffith Truck and Equipment is located at 16124 I-10 East, Channelview, Texas 77530. For a listing of available truck and equipment, log onto http://www.griffithtruck.com or call (281) 457-5295.