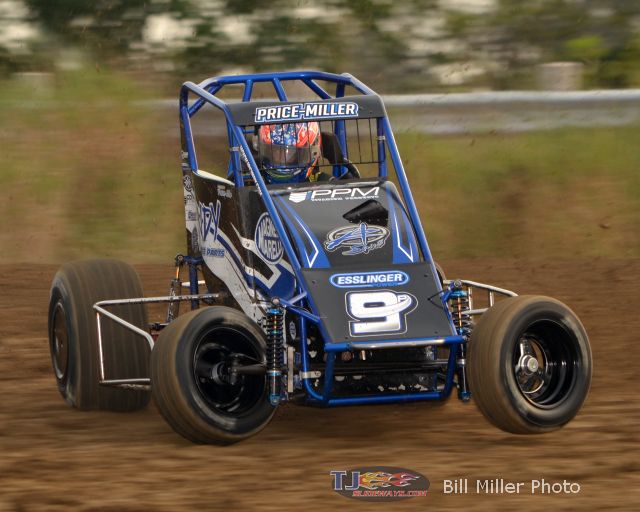 PETERSEN MEDIA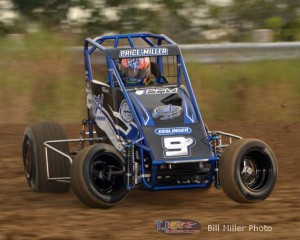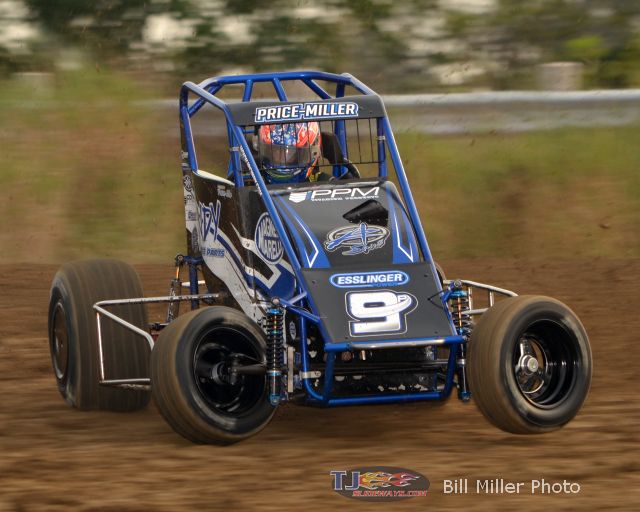 – Parker Price-Miller spent his weekend in Illinois competing with the POWRi Midget Series, and though Mother Nature rained out Saturday's feature, Price-Miller picked up a ninth place finish on Friday night in a star studded feature event.
Starting fourth in his heat race, Price-Miller got a great jump as he gained a couple of positions, and rain in the second spot, where he would finish, putting his Indy Race Parts/CSI Shocks backed entry into the feature event.
Lining up in the fifth row, Price-Miller got off to a less than desirable start and slipped back a few positions, before settling into the race.
As the race wore on, Price-Miller worked his way up to the sixth spot as he was in a tight battle, but as the laps wore on, Price-Miller bounced his machine through a hole, and caused minor suspension damage.
Though it was minor, it was enough to make Price-Miller lose a few spots as he faded back to ninth at the stripe.
Saturday night the POWRi Series was back in action in Macon, IL, and for the second night in a row, Price-Miller lined up in the fourth spot in heat race action.
Mixing it up with the likes of Rico Abreu, Colten Cottle and Zach Daum, Price-Miller held his own, as he again finished second in heat race action, putting him in the feature event in the fifth row again.
As soon as cars began to enter the speedway, the skies opened up, and officials were forced to postpone the race.
"It was another pretty good weekend for our team," Price-Miller said. "It was kind of disappointing to have the feature get rained out on Saturday, but we get a double feature in May, so that will be good. I have to thank everyone for their hard work and putting me in a great position to succeed."
Price-Miller and his team would like to thank Indy Race Parts, Keizer Wheels, CSI Shocks, Select Equipment, Wesmar Racing Engines, Toyota, Toyota TRD, and Triple X Race Components for their continued support.
2014 BY THE NUMBERS: Starts-12, Wins-1, Top 5's-1, Top 10's-5.
ON TAP: Price-Miller will be in action this weekend with the POWRi Midgets again as he hits the Valley Speedway in Grain Valley, MO and the Lucas Oil Speedway in Wheatland, MO.
STAY CONNECTED: Stay connected with Parker by following him on Twitter @Parker_PM9.
PETERSEN MEDIA: Petersen Media is a promotional agency that can handle your public relations, marketing, and any other promotional needs. Petersen Media utilizes multiple tactics to help you reach your intended audience, to boost awareness.
For more information contact sales@petersenmediainc.com, by phone at 916-342-3424, visit www.petersenmediainc.com,  www.facebook.com/PetersenMedia, or follow www.twitter.com/petersen_Media.