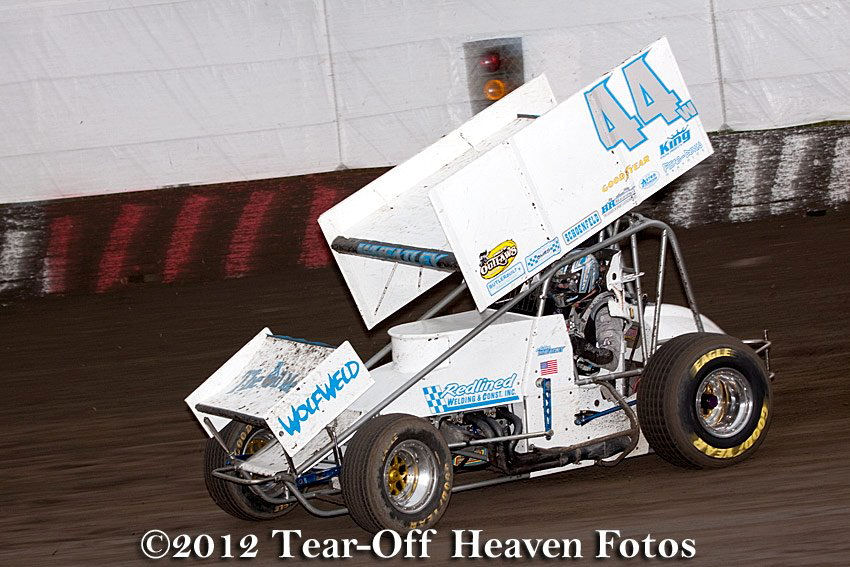 Inside Line Promotions
– ALGER, Wash. (April 28, 2014) – Austen Wheatley was on pace to have a season-best performance before weather intervened last Saturday at Skagit Speedway.
Wheatley qualified second quickest during his first appearance at the 3/10-mile oval since last August.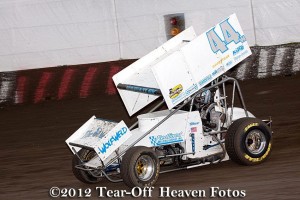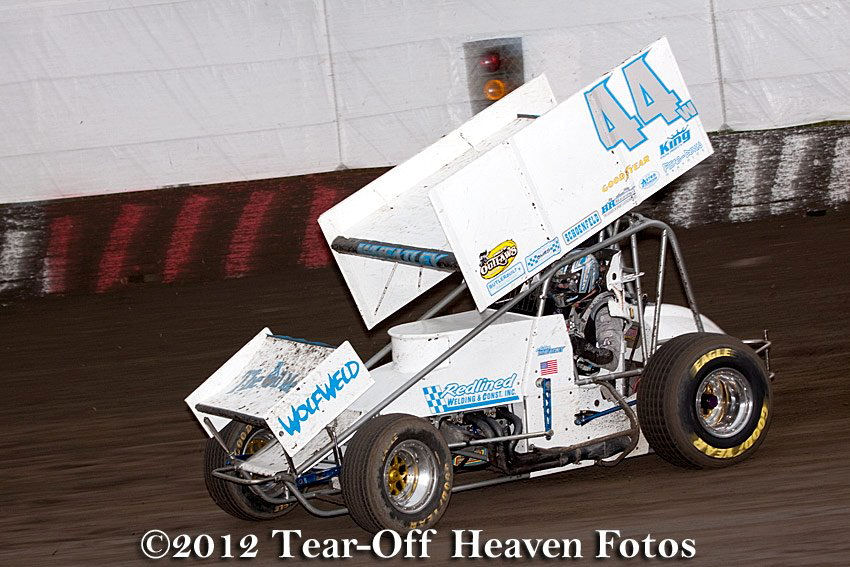 "It didn't feel that great," he said. "We struggled with the setup. It was opposite on both ends. Turns one and two are really wide and kinda banked at the bottom. In turns three and four there is a lot of banking on entry and it flattens off on exit. I was loose in turns one and two and tight in turns three and four."
The team made several adjustments prior to the heat race and Wheatley advanced from third to a second-place finish.
"It was real, real free the whole way around," he said. "I ran third for a while. Eric Fisher was running second and I passed him about four laps in."
The feature was then inverted by six, which started Wheatley on the inside of the third row. However, rain began to fall as the cars were in the staging area. The cars were then pushed onto the track in an attempt to start the race before the weather picked up, but heavy rain cancelled the main event before the green flag was waved.
Wheatley and his team are working on figuring out where to race the next couple of weekends before heading East.
QUICK RESULTS –
April 26 – Skagit Speedway in Alger, Wash. – Qualifying: 2; Heat race: 2 (3); Feature: Rained Out (5).
SEASON STATS –
9 races, 0 wins, 0 top fives, 0 top 10s, 0 top 15s, 1 top 20
UP NEXT –
TBD
MEDIA LINKS –
Website: http://www.AustenWheatley.com
Twitter: https://twitter.com/MiniWheats44w
Facebook: https://www.facebook.com/DownForceDesigns?fref=ts
APPAREL –
Wheatley will have t-shirts and hoodies for sale at every race he competes at this season. For his schedule of races, visit http://www.AustenWheatley.com.
SPONSOR SPOTLIGHT – Downforce Designs
Downforce Designs is an apparel company established and operated by Austen Wheatley. For information on apparel options, prices, clientele and more, visit http://www.DownforceDesigns.com.
"It's good to have a fresh take on apparel in the sport," Wheatley said. "My goal is to provide something unique and diverse, and I think I know what a driver wants to see on his or her apparel. It's a racer helping racers."
Wheatley would also like to thank Redlined Welding & Construction, Astro Titanium, The Oil Medics, Fire-Down Graphics, SpeedMart, Bell and King Racing Products for their continued support.
INSIDE LINE PROMOTIONS –
Inside Line Promotions specializes in affordable public relations and media management for motor sports drivers, teams, sponsors, tracks, series, events, organizations and manufacturers. ILP Founder Shawn Miller leverages professional journalism with new media technologies and social networking to improve your exposure and the return on investment for your sponsors.
To meet the media relations needs of your program and to join Team ILP, contact Shawn at 541-510-3663 or InsideLinePromotions@gmail.com. For more information on Inside Line Promotions, visit http://www.InsideLinePromotions.com.