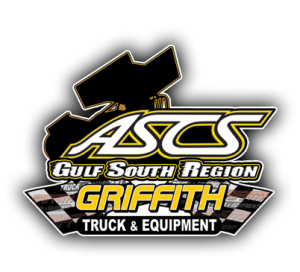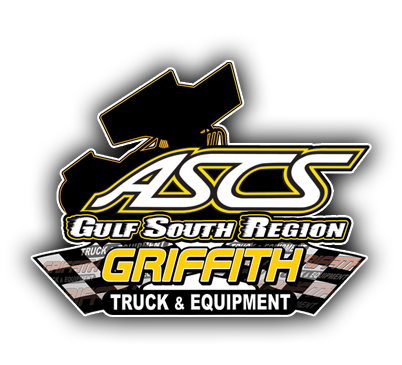 From Bryan Hulbert
Beaumont, TX — (May 2, 2014) — Tommy Bryant found victory lane with the Griffith Truck and Equipment Gulf South Region on Friday night, taking the winner's check at the Golden Triangle Raceway Park, but it was almost for not.
Rolling to post-race tech, officials found the front nose wing to be too far forward, but having tangled with a slower car during the race, the wing had been moved, and according to series director, Keith Johnson, was deemed legal based on the fact that the wing was moved due to a crash, not an error by a crew member.
Travis Rilat earned second with Klint Angelette third. Channin Tankersley advanced nine spots to grab fourth with Chris Sweeney making up the top five. The remainder of the top-ten includes Ray Allen Kulhanek, Wes Miller, John Pate, Mike Walling and Brandie Jass.
The Griffith Truck and Equipment Gulf South Region compete next at the Battleground Speedway on Saturday, May 3. For updates, log onto http://www.ascsracing.com.
Griffith Truck and Equipment Gulf South Region
Golden Triangle Raceway Park – Beaumont, Texas
Friday, May 2, 2014
Car Count: 24
Heat 1 (8 Laps): 1. 28-Tommy Bryant; 2. 9-Lane Whittington; 3. 0-Tyler Thomas; 4. 15T-Travis Elliott; 5. 3-Gary Watson; 6. 27-Steve Block
Heat 2 (8 Laps): 1. 7-Wyatt Rector; 2. 31-Brandon Berryman; 3. 21T-Ray Allen Kulhanek; 4. 11-Channin Tankersley; 5. 36-John Pate; 6. 24-Brandie Jass
Heat 3 (8 Laps): 1. 2-Wes Miller; 2. 19-Klint Angelette; 3. 93-Chris Sweeney; 4. 17T-Larry Howery; 5. 63T-Brandon Martin; 6. (DNF) 25M-James McNeil
Heat 4 (8 Laps): 1. 39C-Travis Rilat; 2. 51-Caleb Martin; 3. 12-Scott Smith; 4. 29-Mike Walling; 5. 28H-Mark Harris; DNS F16-Lance Hester
B Feature 1 (12 Laps): 1. 29-Mike Walling; 2. 3-Gary Watson; 3. 17T-Larry Howery; 4. 36-John Pate; 5. 28H-Mark Harris; 6. 24-Brandie Jass; 7. 63T-Brandon Martin; 8. 27-Steve Block; DNS 25M-James McNeil; DNS F16-Lance Hester
A Feature (25 Laps): 1. 28-Tommy Bryant[4]; 2. 39C-Travis Rilat[3]; 3. 19-Klint Angelette[5]; 4. 11-Channin Tankersley[13]; 5. 93-Chris Sweeney[6]; 6. 21T-Ray Allen Kulhanek[7]; 7. 2-Wes Miller[2]; 8. 36-John Pate[18]; 9. 29-Mike Walling[15]; 10. 24-Brandie Jass[20]; 11. 15T-Travis Elliott[12]; 12. 51-Caleb Martin[9]; 13. 28H-Mark Harris[19]; 14. 7-Wyatt Rector[1]; 15. 9-Lane Whittington[10]; 16. (DNF) 12-Scott Smith[11]; 17. (DNF) 3-Gary Watson[16]; 18. (DNF) 31-Brandon Berryman[8]; 19. (DNF) 0-Tyler Thomas[14]; 20. (DNF) 17T-Larry Howery[17]
Lap Leader: Tommy Bryant 1-25