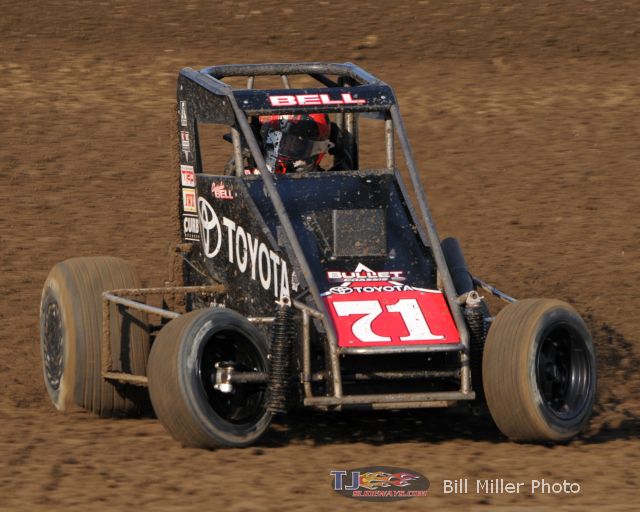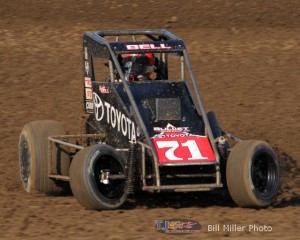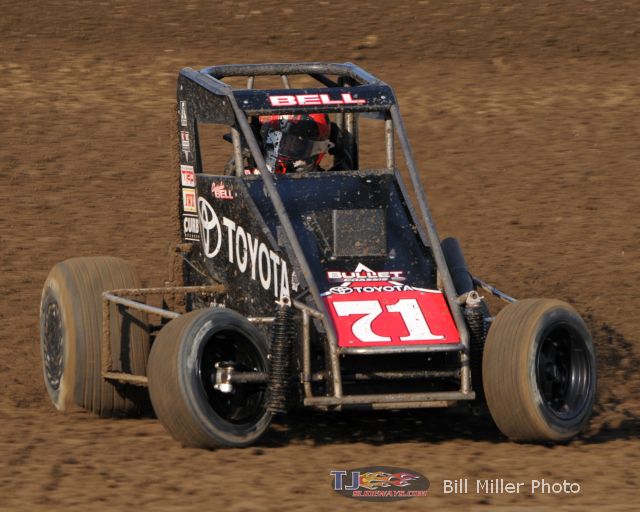 From Bryan Gapinski
Waukesha, WI — (June 11, 2014) — Christopher Bell and Chad Nichols are current leaders in the National Midget Driver of the Year Championship and Western Midget Driver of the Year Champions with eight midget races nationwide slated this week, highlighted by "Indiana Midget Week". Bell holds a commanding 221-point lead over teammate Tanner Thorson.
Bell has won eight of his twelve feature starts this season, his "four losses" have resulted in a pair of second and third place finishes. Thorson, Zach Daum, Tyler Thomas and Rico Abreu
round-out the top five. Three-time NMDOTY Champion Bryan Clauson currently sits in sixth place in points despite running only six events.
Spencer Bayston leads the Design 500 Racewear Rookie of the Year points. Kunz/Curb-Agajanian holds three of the top four positions in the car owner points, with Esslinger (engine) and Spike (chassis) are atop the Manufactures Champion. A total of 187 events are currently scheduled nationwide.
Veteran Chad Nichols holds 29-point lead over Alex Schutte in the West Evans Motorsports / Western Performance Parts WMDOTY points, with Darrin Snider, Nick Chivello and Trey Marcum completing the top five.
POINTS
National Midget Driver of the Year
Driver: 1. Christopher Bell 706; 2. Tanner Thorson 485; 3. Zach Daum 452; 4. Tyler Thomas 427; 5. Rico Abreu 426; 6. Bryan Clauson 347; 7. Andrew Felker 319; 8. Darren Hagen 316; 9. Parker Price-Miller 294; 10. Alex Bright 285.
Car Owner: 1. Kunz/Curb-Agajanian#71 581; 2. Kunz/Curb-Agajanian#97 481; 3. Dan Daum#5 437; 4. Kunz/Curb-Agajanian#67 390; 5. Brian Thomas#91 387.
Western Midget Driver of the Year
Driver: 1. Chad Nichols 137; 2. Alex Schutte 108; 3. Darrin Snider 105; 4. Nick Chivello 95; 5. Trey Marcum 82.