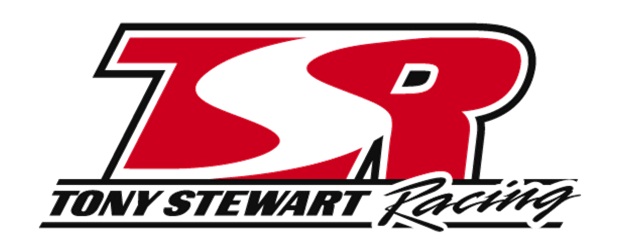 By Bill Klingbeil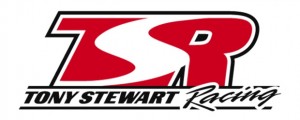 INDIANAPOLIS (July 2, 2014) – With the calendar turning to July, the focus for most Americans turns toward fireworks, time in the sun and enjoying some old-fashioned entertainment of one form or another. For the World of Outlaws (WoO) STP Sprint Car Series, the first week of July means it's the time for the annual stop in the Old West for two nights of action in Dodge City, Kansas. It's a weekend Tony Stewart Racing (TSR) teammates Steve Kinser and Donny Schatz look forward to each July, especially in recent years after both took the opening-night victory in the last two visits to Dodge City Raceway Park in the annual Boothill Showdown.
The forecast is calling for the temperatures to be in the low 90s and that's just fine with Schatz, who happens to be hottest driver on the WoO tour. The driver of the TSR No. 15 STP/Armor All/Crimsafe J&J and five-time WoO STP Sprint Car Series champion has won three of the last five races, including last Friday at 34 Raceway in Burlington, Iowa and Sunday at Cedar Lake Speedway in New Richmond, Wisconsin. Being on a big-time roll heading into July is something Kinser can relate to. There have been numerous seasons during his illustrious career when "The King of the Outlaws" would dominate for several weeks at a time leading into some of the biggest races of the year. This weekend, the 20-time WoO champion will be making his final starts in Dodge City as a full-time Outlaw. This season, which is being dubbed the World of Outlaws "Salute to the King Tour," the pilot of the TSR No. 11 Bad Boy Buggies/J.D. Byrider/Chevrolet Performance Maxim is in his final push for a 21st WoO championship.
TSR's two decorated drivers lead the Outlaws back to Kansas after Wednesday's stop at Huset's Speedway in Brandon, South Dakota, which follows a busy three-race weekend in Iowa and Wisconsin. Schatz sandwiched a third-place finish Saturday at Beaver Dam (Wis.) Raceway between his weekend victories. Those triumphs allowed him to move into sole possession of third place in all-time WoO wins with 155. The 36-year-old North Dakota native trails only Kinser's 577 and Sammy Swindell's 293 career WoO A-Feature wins.
Schatz would like to continue building momentum this weekend competing in a pair of programs on the 3/8-mile, dirt oval at Dodge City. Last July, he won the opening-night feature by a nose over Jason Sides and looked to be on his way to the Boothill Showdown sweep Saturday, leading the first 21 laps of the 30-lap A-Feature before a hole in his right-rear tire forced him to relinquish the lead. His STP crew replaced the tire and he charged back to finish ninth. His victory in the opener gave him two career WoO A-Feature wins at the track with his first coming in 2008.
Kinser is hoping to duplicate his 2012 Boothill Showdown weekend. The Bloomington, Indiana racer dominated the opening night feature two years ago and came home second to his son Kraig in Saturday's finale. Kinser won the Outlaws' debut in Dodge City back in June 2004 and is one of only four drivers (Schatz, Joey Saldana and Daryn Pittman) with multiple wins at the track. Last July, Kinser finished 10th and 11th.
With 42 of the 92 scheduled WoO race nights in 2014 complete, Schatz is on top of the point standings by 93 markers. Last year entering Dodge City, he trailed Daryn Pittman by 141 points and ultimately came up 14 points short in his bid for a sixth title in 2013 despite winning a career-best 23 WoO A-Features.  He's built his lead this season through consistency as well as his series-leading stats of eight wins, 28 top-fives and 37 top-10s. Kinser scored a pair of top-10s last weekend and continues to hold the eighth position in the championship standings. His victory at Volusia Speedway Park in February is his lone tally in the win column and he's hoping to add another this weekend and close the gap on seventh in the standings.
Both nights at Dodge City Raceway Park, the grandstands open at 5 p.m. CDT. Hot laps are scheduled to begin at 6:45 p.m. For more details, contact the track at (620) 225-3277, or visit www.dodgecityraceway.com.
Race fans unable to attend this weekend's races can catch all of the action on DIRTVision.com. Fans can listen live as Johnny Gibson, "Voice of the Outlaws," calls the action as he does at all WoO Sprint Series events on the DIRTVision.com cybercast, as well as on the DIRT Radio Network. Go to www.DIRTVision.com for more information on all the site features, including updated results from each night of racing, as well as a chat room to interact with other race fans.
Steve Kinser, Driver of the No. 11 TSR/Bad Boy Buggies/J.D. Byrider/Chevrolet Performance Maxim:
The schedule is nearly at the halfway point and we are now into July. You've mentioned several times that your body and mind kind of tell you where you are at in the season. What goes through your mind when you head to Dodge City?
"The heat lets you know that summer is in full swing. When you're running well, everything feels good – the heat, the wind, all of it. Going to Dodge City is kind of sign that things are going to be really busy and pretty intense for a while. Those two races are usually the last weekend before we head home and get started with the big races. The Kings Royal, then Silver Cup at Lernerville, Summer Nationals and, before long, you are going to Knoxville. It's a time when you want to be gaining on things because you really want to be at your best the next six weeks. We've had some moments early in the year and a few here and there the last few weeks that have given us some things to work with. We had a really good weekend there two years ago and, if we could have that kind of success again, that would really give us some momentum heading east."
Every track has its own characteristics. As far as the track in Dodge City goes, what stands out in your mind and makes it a favorable stop each year on the Outlaws tour?
"It's a first-class facility. They did it right when they built it. The fans always come out and support us. The track makes for good racing. It's big enough where you can really build some speed and the corners give you an opportunity to do some passing. It's always a challenge being there in the heat of the summer, but it makes for some great racing. We won there in 2012 and hope to be able to do that again this weekend."
Donny Schatz, Driver of the No. 15 TSR/STP/Armor All/Crimsafe J&J:
Two more wins last weekend and a third – you and the STP team to hitting your stride. Do you feel like you're where you want to be?
"I'd say we're doing OK but still have a lot of room for improvement. The biggest thing is this STP team keeps pushing for more. We're at a spot where we can make fine adjustments and they are making a difference. We're still testing some things to see how far we can go with them, but winning is still priority number one. That's been our mantra for quite some time and it's worked. I know we're all excited to get to the track every night and that's a big part of why we're getting closer and closer to where we want to be."
Last year at Dodge City was quite a weekend. You won the opening night by very small margin and had the lead the second night before cutting a tire. Will you go back there with the same gameplan this weekend that you did last year?
"We had a good car at Dodge City last year. In the Friday race, everyone was running around the bottom in the rubber and there isn't much you can do. I just followed Jason Sides for most of the race and he kept getting tighter and tighter coming out of turn four. On the last lap, I had nothing to lose and we were able to get the win. We came back the next night and the guys gave me a great car and we were doing what we need to do, but ran over something that cut my tire. Those things happen. We didn't give up, we got back out there and got back as far as we could. Adversity builds character as they say and we just kept on rolling from there. We've got some extensive notes and you have to run your motors a little different in Dodge City because of the air, but we won't get too far away from our basic package to get things started. We're looking forward to the opportunity."
About Armored AutoGroup
Armored AutoGroup Inc., headquartered in Danbury, Conn., is primarily comprised of the Armor All®, STP® and Tuff Stuff® brands. The current Armor All product line of protectants, wipes, tire and wheel care products, glass cleaners, leather care products and car washes are designed to clean, shine and protect interior and exterior automobile surfaces. The STP product line of fuel and oil additives, functional fluids and automotive appearance products have a broad customer base ranging from professional racers to car enthusiasts and "Do-it-Yourselfers". Tuff Stuff cleaning products are formulated to tackle the toughest jobs.
Armored AutoGroup has a diversified geographic footprint with direct operations in the United States, Canada, Australia and the U.K. and distributor relationships in approximately 50 countries. For more information, please visit www.armorall.com and www.stp.com.
About Bad Boy Buggies

Bad Boy Buggies is a leader in off-road utility vehicles for hunting and outdoor lifestyles. Bad Boy Buggies pioneered the category of electrically powered 4×4 vehicles, ideal for hunting and outdoor recreation due to their silent, odorless operation and environmentally friendly, emissions-free drivetrains.
Today, the Bad Boy Buggies product line ranges from four-wheel-drive electric hunting machines such as the Recoil, a fully electric, 4WD vehicle with an innovative, highly efficient 72-volt AC electric drivetrain, to the Work Series of diesel and gas-powered utility vehicles, including the Bad Boy Buggies XD, a versatile 4WD, diesel-powered utility vehicle with a total capacity of 1,600 pounds. In 2010, the Bad Boy Buggies brand and product line were acquired by E-Z-GO, a business unit of Textron Inc.
For more information, please visit www.badboybuggies.com.