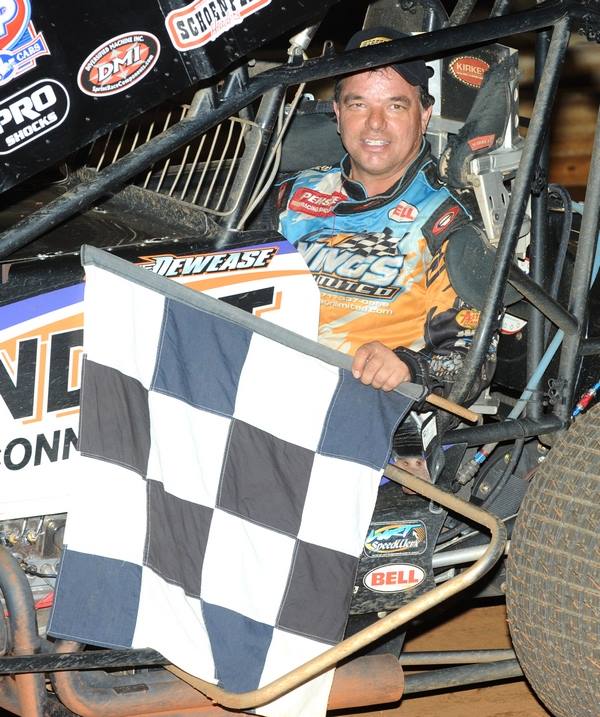 PETERSEN MEDIA
Lance Dewease and his Dietz Motorsports team rebounded from a tough end to their speedweek by picking up a win at the Lincoln Speedway on Saturday night.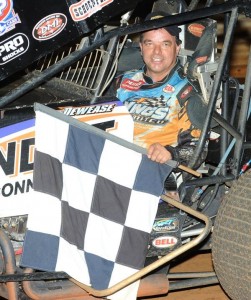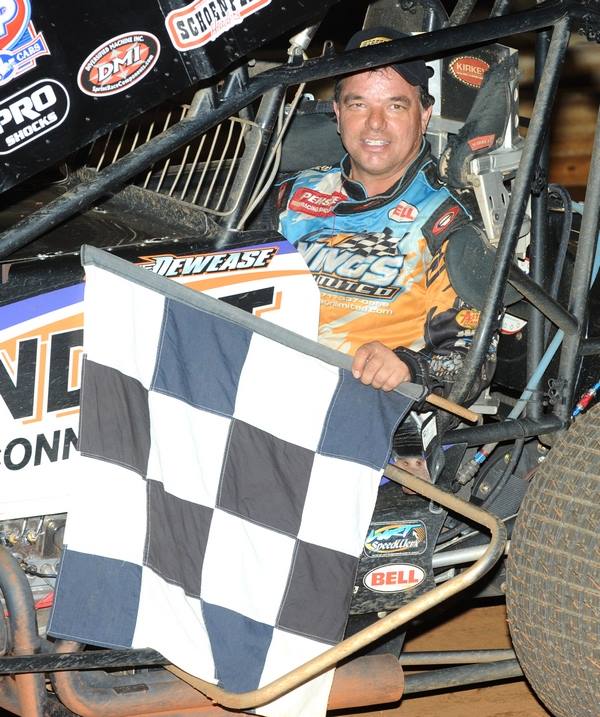 With the handicapping structure in place to line up the feature event, Lance Dewease found himself in the fifth starting position aboard his C.C. Dietz Builders/Conduit Connections/Hess Ornamental Iron No. 14 machine for the 25 lap feature event.
Following a caution on the third lap, Dewease got around Nathan Bergwager for the fourth spot as he set his sights on Billy Dietrich.
Chasing Dietrich down, Dewease moved into the third spot on the 12th lap, before getting past Tim Glatfelter for second on the 14th lap
On lap 15, the Fayetteville, PA driver was able to by Matt Boland exiting turn four, and he never looked back as he went on to pick up his 37th career win at the Lincoln Speedway.
"We are gaining on things a little slower than we had hoped, but it is a process," Dewease said. "Our short track program is improving, and we have been really good on the smaller tracks as of late, which is really good, especially for me."
Friday night the team checked in at the Williams Grove Speedway, and after struggling in qualifications, Dewease found himself lining up dead last in the feature event.
On the big 1/2mile track the caution flag only flew one time, as Dewease worked his way through the field.
From the back of the pack, Dewease earned hard charger honors by way of his 11th place finish aboard the Pro Shocks by LD Shocks/Triple X/Wings Unlimited machine.
"Friday night as a good night, after time trials," he added. "We were horrible qualifying, but we kept after it, and when it was all said and done, we earned hard charger honors."
Dewease would like to thank C.C. Dietz Builders, Conduit Connections, Hess Ornamental Iron, Pro Shocks by LD Shocks, Triple X,  Wings Unlimited, Keizer Wheels, DMI Racing Components, Schoenfeld Headers, Hanks Performance Products, FK Rod Ends, Schaeffer Racing Oils, Astro Titanium, Tom Shockey Collision, Kirkey Racing Seats, Bell Helmets, WRT Web Designs, and WRT SpeedWerx
2014 BY THE NUMBERS: Starts-32, Wins-2, Top 5's-9, Top 10's-17.
ON TAP:Dewease and his Dietz Motorsports will welcome the World of Outlaws to Pennsylvania on Thursday at the Lincoln Speedway, and on Friday and Saturday at the Williams Grove Speedway for the Summer Nationals.
STAY CONNECTED:Stay up to speed with Lance by visiting his website, www.lancedewease.com, or liking his Facebook Page, Lance Dewease Motorsports.
PETERSEN MEDIA: Petersen Media specializes in motorsports media constructing news releases, as well as constructing email lists to keep sponsors, and fans up to date. Petersen Media also utilizes today's Social Media networks to provide trackside updates to fans and sponsors, and can customize packages to fit your team's needs.
For more information contact sales@PetersenMediaInc.com, by phone at 916-342-3424, visit www.petersenmediainc.com, www.facebook.com/petersenmedia or follow @Petersen_Media on twitter.