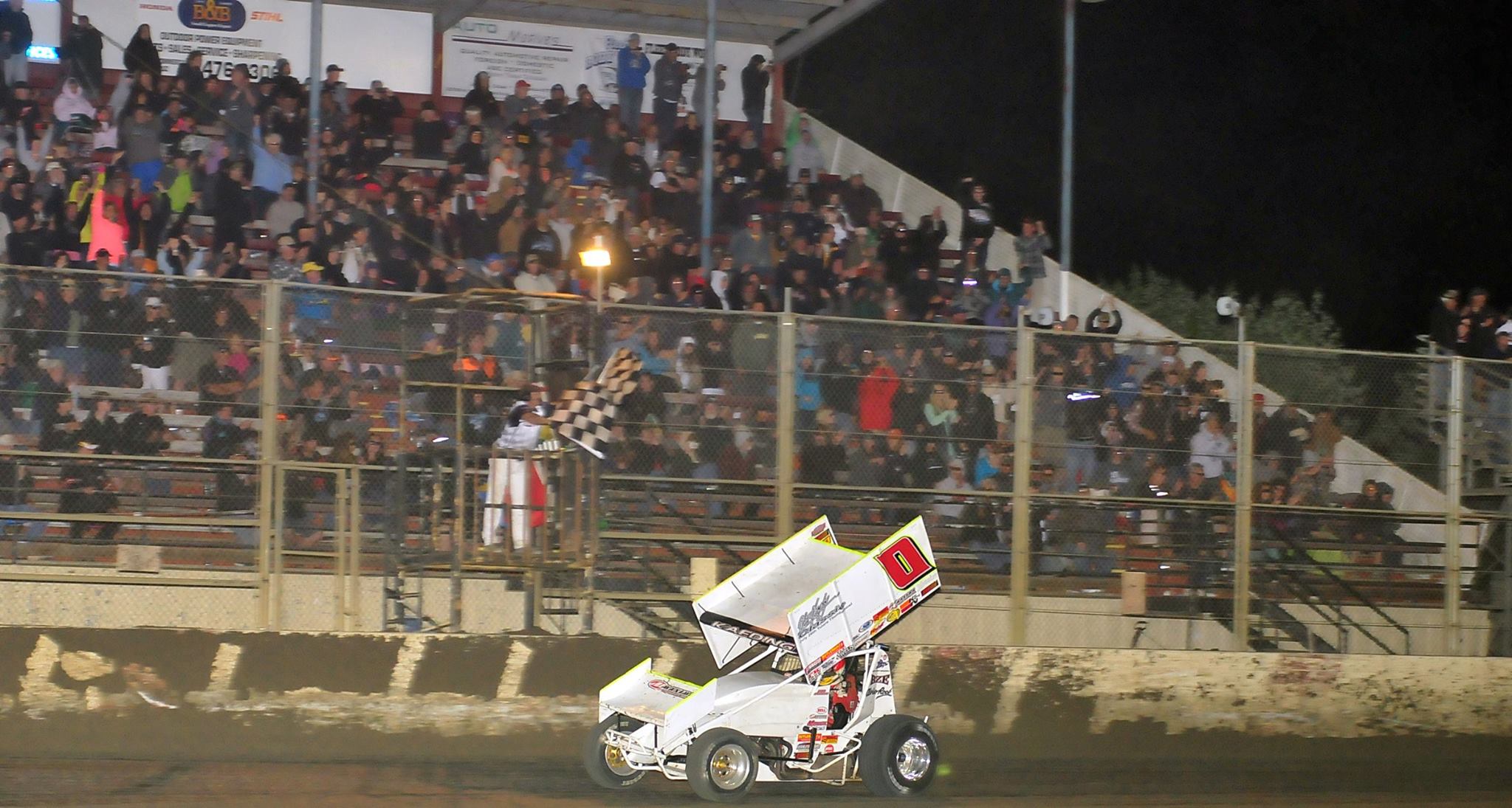 PETERSEN MEDIA
– Bud Kaeding picked the perfect race to score his first win with Williams Motorsports and his first win of the 2014 season as he captured the Howard Kaeding Classic on Saturday night at the Ocean Speedway, a race that pays homage to his grandfather.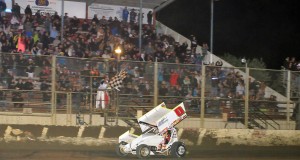 "This HK Classic race means so much to my family, and I can't believe I am standing here," Kaeding said following a very animated celebration.
With 37 cars on hand for the special race at the Ocean Speedway, Kaeding timed his Alviso Rock/BZE backed No. 0 in 10th fastest.
Starting on the front row of his heat race, Kaeding was rocketed to the win, putting his Kaeding Performance/Factory Kahne Shocks/Maxwill Racing Engines powered machine in the night's dash.
A fourth place finish in the Dash put Kaeding in the second row for the 30-lap feature event, and from the waiving of the green flag, Kaeding was in the thick of the battle.
Following a caution at the start of the race, the feature event saw a long green flag run, and during that run, Kaeding ran strong in the third spot, as he chased after Jonathan Allard and Kyle Hirst, as traffic became very thick as the laps continued to click off.
Challenging the lead duo, the red flag flew with just five to go as race leader, Kyle Hirst got upside down, causing some damage to second running Jonthan Allard.
Moving into the second spot, Kaeding took command of the race a lap later, when Allard was forced to the work area with damage to his wing.
The final four laps saw Kaeding fend off Shane Golobic, and Tommy Tarlton as he was able to pick up his first win of the season.
"It is great to grab a win, and win this race that honors my family," he said. "I can't thank Alviso Rock, BZE, Kaeding Performance, Maxwill Racing Engines, Maxima Oils, and all of the people who support this team for sticking with us."
ON TAP: Kaeding and the Williams Motorsports team will return to action on Saturday night at the Placerville Speedway.
STAY CONNECTED: For all of the latest news on Bud Kaeding, follow him on Twitter @bud_kaeding.
PETERSEN MEDIA:Petersen Media is a promotional agency that can handle your public relations, marketing, and any other media needs. Petersen Media utilizes multiple tactics to help you reach your intended audience, to boost awareness.
For more information contact sales@petersenmediainc.com, by phone at 916-342-3424, visit www.petersenmediainc.com,  www.facebook.com/PetersenMedia, or follow www.twitter.com/petersen_Media.