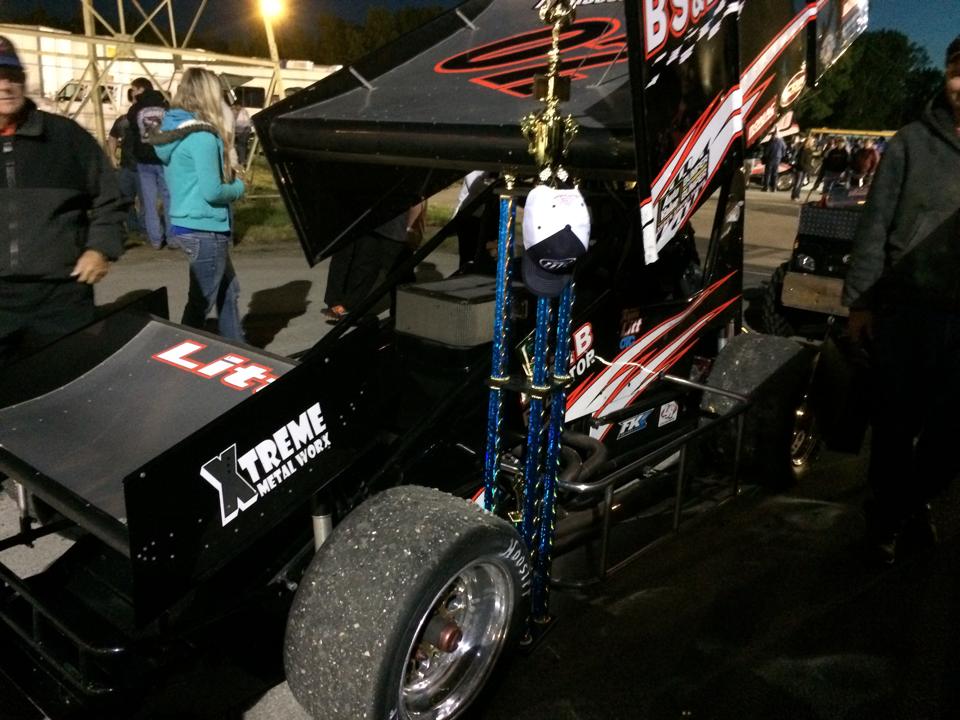 By Tommy Goudge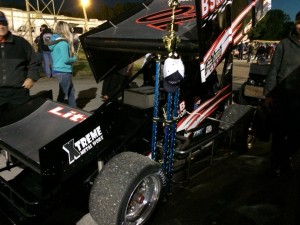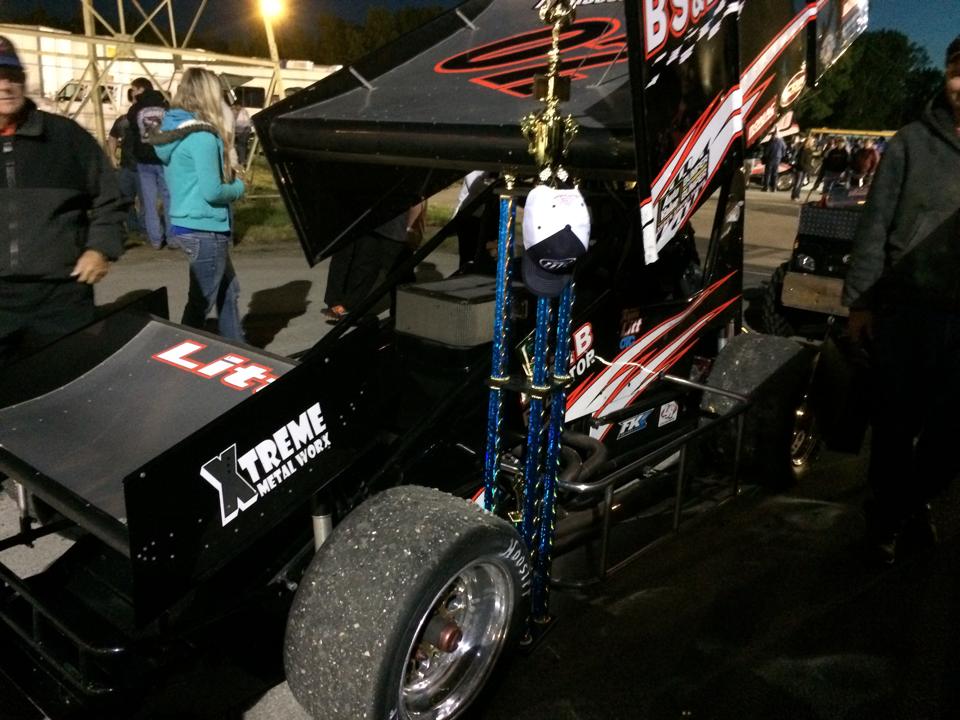 July 22, 2014 – London, Ontario – Ryan Litt is excited to make his debut in the USAC Silver Crown series at Lucas Oil Raceway at Indianapolis on Thursday, July 24. Ryan will drive a Team 6R Racing machine with Toyota Power in the "J.D. Byrider 100", an event which is part of a big week of racing around Indianapolis.
"I'm very excited to try out a USAC Silver Crown car," says Ryan. "I used to watch them on ESPN growing up, and it was always a dream of mine to race one at IRP. Hopefully I can get comfortable in the test session, and be running good lap times for the race
on Thursday
. I enjoy longer races, so it should be fun."
Ryan and his team have been running a lot of events on the Must See Racing Xtreme Sprint Car series schedule this season, and Ryan is currently 5th in the championship points standings. They have also competed in several Auto Value/Bumper to Bumper Super Sprints series events this year, including a feature win at Toledo Speedway on
June 13
.
"Our season in the Sprint Car has been up and down," says Ryan. "Taking last year off, and trying to figure out a new chassis has put us behind at times. The competition is so tough with Must See that you can be off just a bit, and it will really affect your results. These cars are going 120% every lap now with the new engine and tire packages we've got. You really have to have a good car to make lots of passes. The Toledo win was definitely a highlight, not only of the year, but one of the better ones of my career. It's one of those flat-out tracks that the fans love, and one that drivers really try hard to win at."
On top of the Silver Crown and Sprint Car events, Ryan and the team also have some Supermodified aspirations. The original plan called for them to compete in the Hy-Miler Nationals at Sandusky Speedway in Ohio
this Friday
and
Saturday
, after
Thursday
night's Silver Crown race. Instead, they'll go to Kalamazoo Speedway on
Saturday, July 26
to race in a Must See Racing Xtreme Sprint Car series event.
"The Supermodified plans are up in the air, as we blew up the motor while testing at Delaware," says Ryan. "I was really pumped to run some marquee events with it, like the Hy-Miler Nationals, along with Delaware, and the Oswego Classic. Hopefully we can find a motor, or find a ride in the next few weeks."
RIDE WITH RYAN
Make sure to check out Ryan's HD in-car camera footage. Just go to Ryan's official YouTube profile at
www.youtube.com/user/RyanLittRacing
to watch the videos…and crank up the volume!
BE AN INSIDER
Do you want to be an insider and have Ryan Litt Racing news delivered straight to your e-mail? Got a question for Ryan? Just send an e-mail to
ryanlittmedia@hotmail.com
and we'll do the rest!
LITT'S LINKS
Make sure to join the official Ryan Litt Racing pages if you're a Facebook, Twitter, or YouTube user –
www.facebook.com/RyanLittRacing
,
www.twitter.com/ryanlittracing
, and
www.youtube.com/user/RyanLittRacing
. For more information on Ryan and his team, including schedules, news releases, photos, videos, merchandise, and contact information, please visit Ryan's official website powered by Linton Media at
www.RyanLitt.com
SPONSOR SUPPORT
Ryan and the team would like to thank all their sponsors for their support during the 2014 season, including BS&B Radiator, Linton Media, Linde Gases, Xtreme Metal Worx, Leaf Racewear, Permatex, Pro Shocks, and Shell Shock Designs.