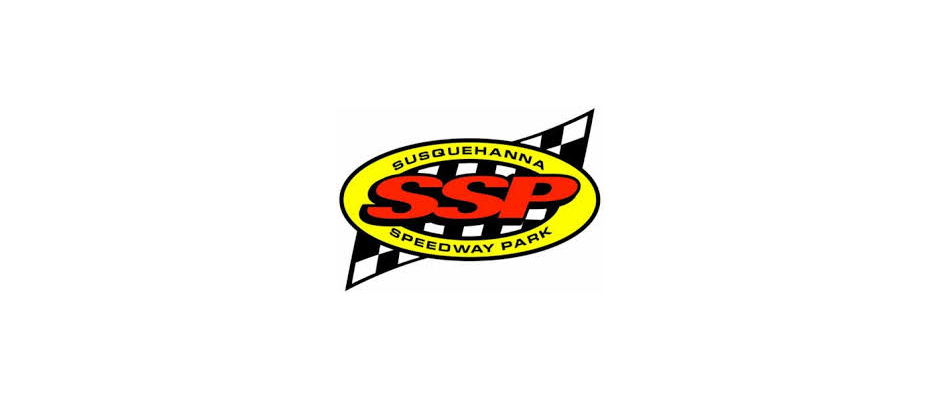 From Todd Fisher
Susquehanna, PA — (November 15, 2014) — The Final Showdown for the 410 Sprint Cars at the Susquehanna Speedway Park on Saturday afternoon, November 15 went to Greg Hodnett of Thomasville. The victory for Hodnett was worth $10,060, the highest paying race ever held at SSP in its 60-year history. York's Chase Dietz took the 358 Sprint Car portion as well claiming the 20-lap feature event.
By virtue of qualifying sixth in time trials, Freddie Rahmer started in the pole position of the 30-lap 410 Sprint Car feature event. At the green, outside polesitter Don Kreitz Jr. grabbed the early lead. By lap 6, Kreitz entered lapped traffic as he set a blistering pace with Rahmer and Greg Hodnett following behind him. A caution flag just one lap past the halfway point closed up the field behind Kreitz. On the restart, Kreitz continued to protect the bottom side of the track. On the 17th circuit, Hodnett moved to the outside and drove by Kreitz coming off turn 2. Another caution with 5 laps to go gave Kreitz one more shot to regain the lead. However, Hodnett was flawless and went on to claim the 30-lap and the $10,060 first prize. Kreitz settled for second with Rahmer capturing the final podium spot in third. Lance Dewease ran strong in fourth with Ryan Smith rounding out the top five.
Heat race wins went to Daryn Pittman, Justin Barger and Danny Dietirch. Kyle Reinhart won the consolation event. Ryan Smith was the fast qualifier in time trials and broke the existing one-lap track record with a time of 14.256 seconds (0.125 seconds faster than the prior 10-year old track record held by Brian Leppo).
In the 20-lap 358 Sprint Car feature, Kody Lehman took the lead from the outside the front row. Fourth place starter Chase Dietz immediately challenged Lehman and took the top spot on lap 3. Lehman never gave up easily and stayed very close to Dietz over the entire race. Making an unsuccessful late race challenge for the lead, Lehman fell back to about five car lengths at the ned to finish second behind Dietz. Matt Campbell finished very strong in third. Brad McClelland and Doug Hammaker finished fourth and fifth places respectively. Qualifying heat race winners were Campbell, Kody Lehman and Chris Frank.
The Susquehanna Speedway Park is located midway between Harrisburg and York off I-83 to exit 32, then 1.4 miles NW on SR382 to York Road, then 1.3 miles south. For more information, contact the speedway offices at (717) 292-1696 or visit online at sspracing.net. On raceday, use the track phone at (717) 938-9170 for up-to-date information.
Susquehanna Speedway Park Race Results from Saturday, November 15, 2014
410 Sprint Cars (30 laps): 1. Greg Hodnett; 2. Don Kreitz Jr.; 3. Freddie Rahmer; 4. Lance Dewease; 5. Ryan Smith; 6. Daryn Pittman; 7. Danny Dietrich; 8. Justin Barger; 9. Logan Schuchart; 10. Austin Hogue; 11. Ryan Wilson; 12. Aaron Ott; 13. Blane Heimbach; 14. Brent Marks; 15. Jim Siegel; 16. Kyle Reinhart; 17. Gerard McIntyre Jr.; 18. Joe Kata III; 19. Dave Ely; 20. Tyler Ross; 21. Jacob Allen; 22. Billy Pauch Jr.; 23. Tim Shaffer; 24. Brian Carber; DNQ – Mike Bittinger; Dustin Baney; Chris Knopp; David Quakenbush; Wayne Dadetto; Scott Fisher; Eric Tomecek; Todd Zinn; Bradley Howard, Bob Howard.
FEATURE LAP LEADERS: Kreitz Jr. (1-17); Hodnett (18-30).
HEAT RACE WINNERS: Pittman; Barger and Dietrich.
CONSOLATION RACE WINNER: Reinhart.
FAST QUALIFIER (Time Trials): Ryan Smith – 14. 256 (New Track Record)
358 Sprint Cars (20 laps): 1. Chase Dietz; 2. Kody Lehman; 3. Matt Campbell; 4. Brad McClelland; 5. Doug Hammaker; 6. Chandler Leiby; 7. Jay Galloway; 8. Dwight Leppo; 9. Troy Wagaman Jr.; 10. C.J. Quirk; 11. Brian Ellenberger; 12. Brie Hershey; 13. Chris Frank; 14. Brian Allman; 15. Cole Young; 16. Kyle Denmyer; 17. Bill Stine; 18. Jason Cherry; 19. Michael Hamer; 20. Bill Sherman; DNS – Jake Eldreth.
FEATURE LAP LEADERS: Lehman (1-2); Dietz (3-20).
HEAT RACE WINNERS: Campbell; Lehman; Frank.
Previous Winners of The Final Showdown:
2010: Chad Layton (410 Sprint Cars); Aaron Ott (358 Sprint Cars).
2011: Don Kreitz Jr. (410 Sprint Cars); Pat Cannon (358 Sprint Cars).
2012: Don Kreitz Jr. (410 Sprint Cars); Pat Cannon (358 Sprint Cars).
2013: Derek Sell (410 Sprint Cars); Josh Beard (358 Sprint Cars).
2014: Greg Hodnett (410 Sprint Cars); Chase Dietz (358 Sprint Cars).