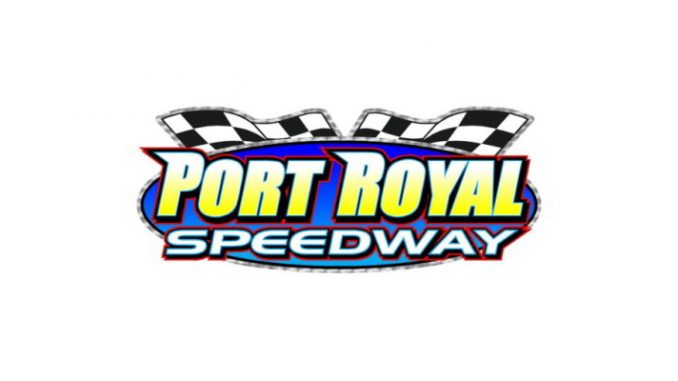 From Port Royal Speedway
Port Royal, PA — (December 15, 2014) — Season passes and seats for the 2015 Port Royal Speedway racing season continue to be on sale.
And you still have time to get your orders in before Christmas in order to give that special race fan in your life a gift that will last the entire 2015 racing season.
A season reserve seat for all oval racing events on the 2015 schedule including the exciting fairweek races in 2015 will again cost just $50.00. This pass reserves seats only and is not good for general admission to any events during the upcoming season.
Once again in 2015, the entire main aluminum grandstand will be designated as a SMOKE FREE environment. The Keith Kauffman Family Seating area of the main grandstand will continue to be provided in Section C, where no alcohol or smoking has been permitted since 2011.
Current season seat ticket holders must submit their payment and request for renewal before February 1, 2015 or surrender their seats to new buyers.
General admission season passes for all speedway oval events are now available, at a cost of just $325.00, which does include admission to all fairweek races in 2015.
Season pit passes are also being offered at a price of $400 each while reserved fan parking spots behind the grandstand are being offered for $50.00. (Please note that the parking passes will not be good for fairweek events.)
Just as the last several seasons, all season admission passes, season seat tickets and season parking passes are only good for circle-track auto racing events again in 2015 at Port Royal Speedway. Any other grandstand events such as tractor pulls and demolition derbies are not included.
Orders may be placed by phone between the hours of 8 a.m. and 3 p.m. on Tuesdays, Thursdays and Fridays by contacting the speedway office at 717.527.2303.
Orders may also be submitted by mail by sending a check or money order made payable to Port Royal Speedway, to: Port Royal Speedway, 308 W. Eighth Street, Port Royal, PA, 17082.
It was recently announced that the STP World of Outlaws sprint cars will again visit the historic oval during the 2015 season.
Regular weekly fanfare featuring the popular 410 sprints and the super late models will again be the norm next season.
More news and information regarding next season's slate of events is in the offing as oval officials continue to plan and prep for the new year. .
Stay up to date with all Port Royal news and information by visiting the oval's official website at www.portroyalspeedway.com or by following the track on Facebook or Twitter.