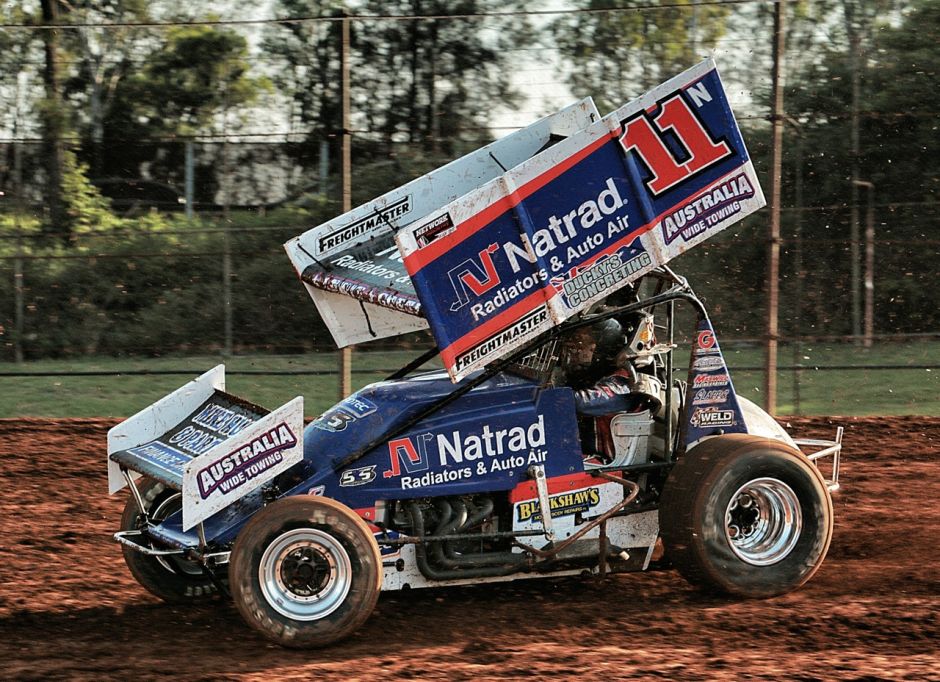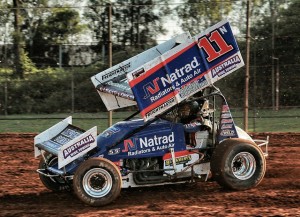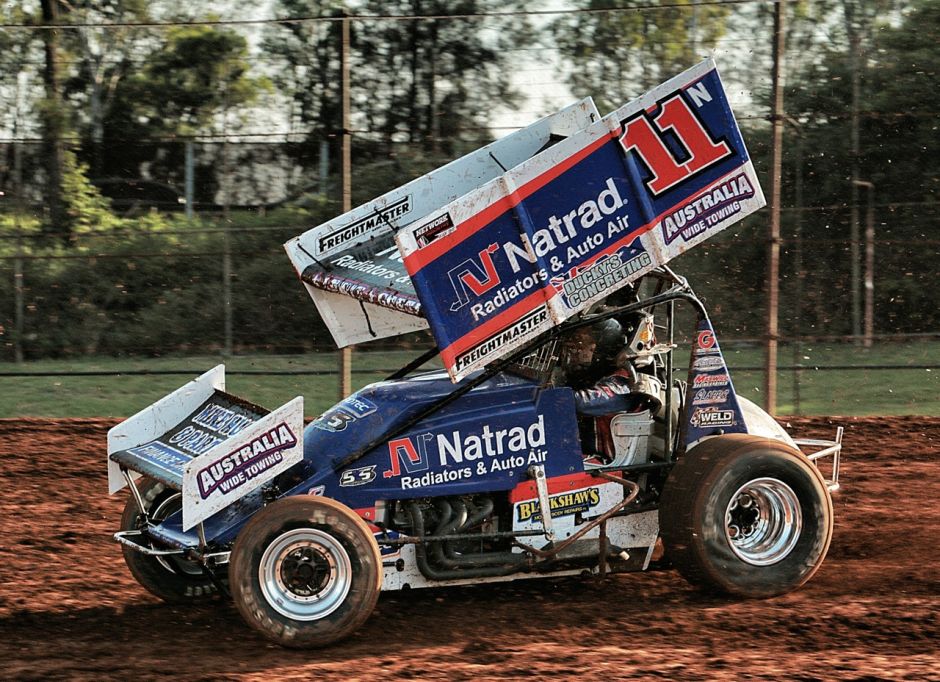 From Sydney Speedway
Sydney, AU — (December 29, 2014) — Evergreen South Aussie racer Trevor Green lays his NSW Sprintcar title defense on the line tomorrow night (December 30) at Valvoline Raceway as a field containing no less than 6 previous winners converges.
Garry Brazier, Max Dumesny, Robbie Farr, Troy Little, Ian Madsen and Green have all won the Championship previously with Brazier claiming an amazing seven title wins on his own.
The diminutive third generation racer drove back into some stellar form over the weekend at Valvoline Raceway during the Sprintcar Summer Cup where he recovered from a broken differential (rear end) in hot laps to storm back through the fields and record an excellent 12th place finish in the 35 lap final.
Brazier's drive was all the more impressive when you consider that just the night before his 17 year old son Jordyn was involved in a spectacular qualifying crash that destroyed the racecar and put the teenager into hospital for a few hours.
"Crashes are part of what we do," Garry explains, "Jordyn's OK except for being a bit sore but that's what can happen in this game. It's a tough game Sprintcar racing."
Defending champion Trevor Green knows that story all too well.
Just one week before Christmas Green crashed hard in Warrnambool Victoria and aggravated an old back injury.
Only two days before he raced on Boxing Day the 45 year old was in severe back pain and appeared to have little or no chance of racing.
Remarkably he did compete and did so with vigor before rear end trouble in his racecar forced an early retirement from what may well have been a podium finish for the South Aussie veteran.
Tuesday night Green will care little for sore backs and racecar rear end problems however when he attempts to kerb the two-race winning streak of Californian Brad Sweet who has been on a mission since Boxing Day.
"Brad and his team are the guys to beat right now," concedes Trevor, "but everyone is beatable. Sprintcar racing is like that. It's very competitive and every night is a new night, that's the beauty of it."
Tuesday night is the 57th running of the NSW Sprintcar Championship and will feature some 58 cars with drivers from the USA, QLD, NT, WA, SA, VIC, TAS, ACT and NSW.
Gates open this Friday at 2pm; hot laps start from 5.30pm and Qualifying from 6pm.
Prices:
Adults $35
Pension $25
Juniors (13-15yrs) $20
Family (2 adults, 2 kids) $80
Kids 12 and under accompanied by an adult – FREE
Also on the program are Litre Sprints and the crowd pleasing Fender Benders.
Please visit www.valvolineraceway.com.au for details or like Valvoline Raceway on Facebook – alternatively phone (02) 9637 0411 for more information.
Valvoline Raceway is located at 21 Wentworth Street in Granville / Clyde.