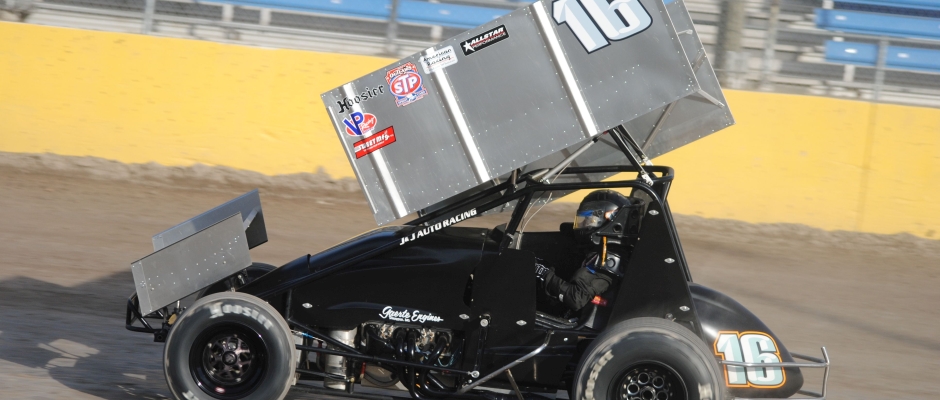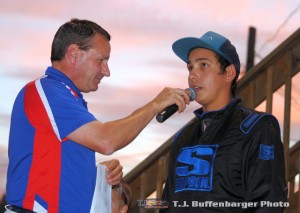 By T.J. Buffenbarger
Several drivers will be debuting at Attica Raceway Park in new rides or making their first appearance there for the upcoming HD Supply Spring Nationals. Ryan Ruhl is one of those drivers looking towards changing things up in 2015. After a solid 2013 followed by a breakout season in 2014 where Ruhl nearly won the Sprints on Dirt Championship and was voted driver of the year by his fellow competitors. This season Ruhl will mix some 410 sprint car racing with 360 events.
At the end of last year veteran Michigan sprint car driver Doug Zimmerman officially decided to hang up his helmet. When he did two of Zimmerman's supporters, Tom and Dan Dale, decided to team up with Ruhl. Last September Ruhl made his first start with a 410 engine at Berlin Raceway during the World of Outlaws event and made the dash. After that plans were solidified for a larger 410 schedule this season including several starts in Ohio, All Star and World of Outlaws events in Michigan, and some appearances at Butler weekly programs. Ruhl also plans on running select 360 events throughout the area.
For Ruhl, formerly of Angola, Indiana and now residing in Coldwater, MI the trip to Attica and Fremont is actually closer than many of the Northern Michigan sprint car venues.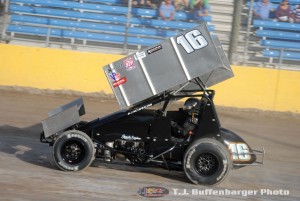 Ruhl had always shown a lot of potential, but that potential started to shine last season when Ruhl teamed up with crew chief Terry Stewart. Stewart, who had previous worked for Ryan Grubaugh before getting together with Ruhl, had instant chemistry and were fast of the trailer. Ruhl is quick to credit Stewart with making a difference in his program.
"Terry (Stewart) has helped a ton. Most of the time he just asks me what the car needs," said Ruhl. "I tell him what i think, then he can usually make it happen. And I'm never paranoid about anything coming loose or being wrong that he's worked on."
After a banner season last year Ruhl, Stewart, and the rest of the team are ready to take their lumps on the 410 circuit and grow as a team
"I would like to be able to make some features at Fremont and Attica and then run decent at other tracks I've already been to with SOD when out of town teams come around."
Other notes…
Another driver making his 410 debut this weekend at Attica is Kyle Patrick. The "Tilbury Tornado" from Ontario plans on making Attica and Fremont Speedway a regular staple in his racing schedule for 2015.
Dale Blaney hinted that his potential unemployment may have been avoided. Though not revealing where he is going, Blaney appears to have something lined up.
Summer Thunder Series starts this weekend at Yakima Dirt Track. New 360 series that primarily centers around Grays Harbor Raceway and Skagit Speedway.