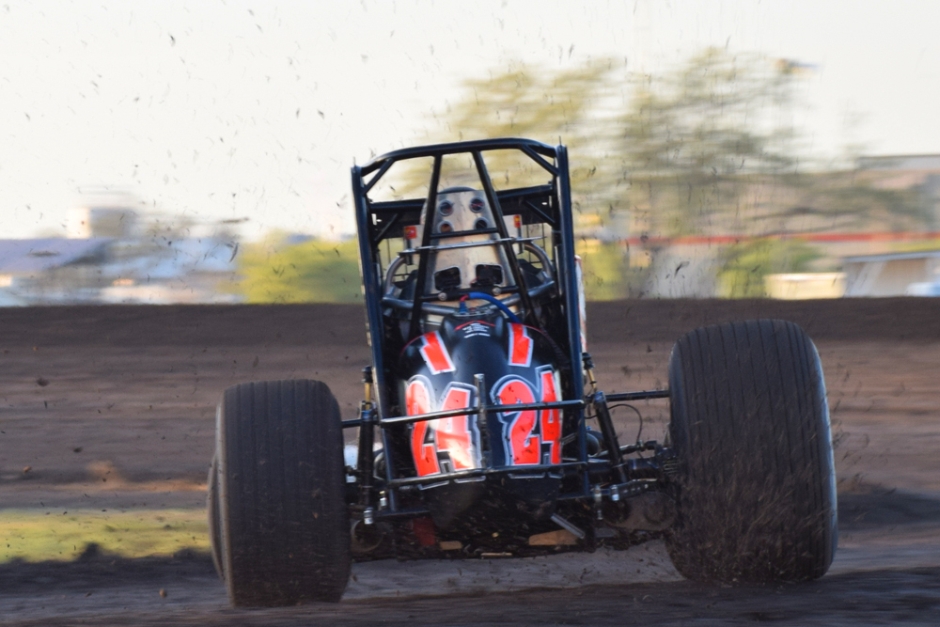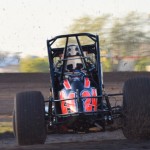 From Peterson Media
Sunday night in Calistoga, CA, history will be made as the Wingless Series Presented by Joe Hunt Magnetos makes it's first ever visit to the 78-year-old ½ mile Calistoga Speedway.
With a rich history of traditional non-wing sprint cars at the Calistoga Speedway, Sunday night mixes in a nice twist of both winged and non-winged sprint cars, as the Wingless Series Presented by Joe Hunt Magnetos will compete alongside the famed World of Outlaws Sprint Cars and the King of the West Sprint Cars.
With this weekend's stop marking the first of two stops for the series as this historic track in 2015, Sunday's contest will offer all teams show up points only, giving drivers the chance to acclimate to the large speedway.
During the season opening event at the Silver Dollar Speedway, Joe Stornetta put together a great drive to grab the win over Nick Larson, Colton Slack, Gary Nelson, and Shane Myhre, in what was a very exciting, and action packed feature event.
Stornetta leads the series into Sunday night's second round of Wingless Series presented by Joe Hunt Magnetos action, and it is shaping up to be another great race with the likes of Gary Nelson, Nick Larson, Colton Slack, Terry Schank, Jr, Geoff Ensign, Shane Myhre and more expected to be on hand.
Sunday afternoon, Will Call and the ticket window will open at noon, with the front gate opening at 3pm, and opening ceremonies slated for 6pm. This weekend will offer two days of action at the Calistoga Speedway, and two-day tickets are available at http://dirtcar.ticketforce.com/eventperformances.asp?evt=163 or by calling 1-877-395-8606.