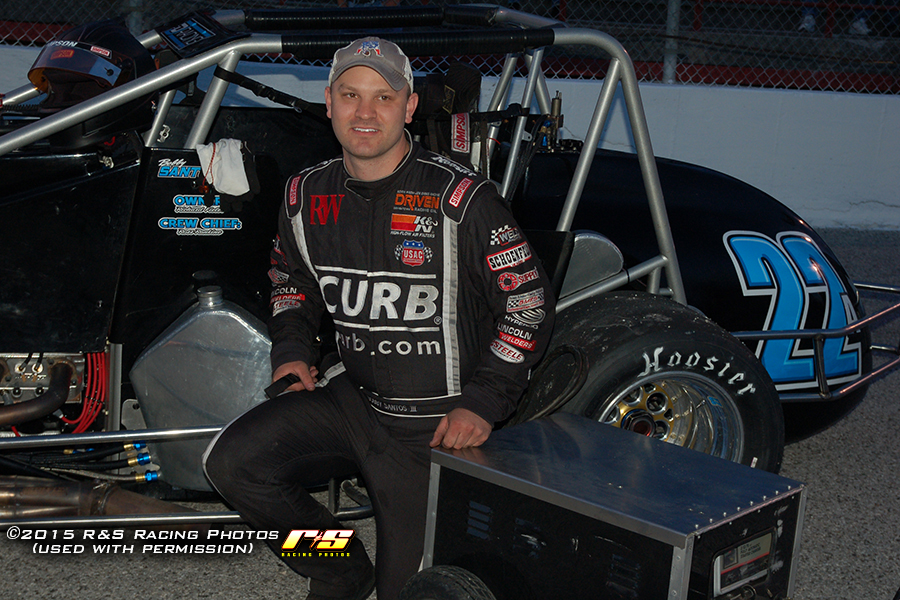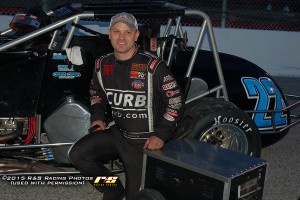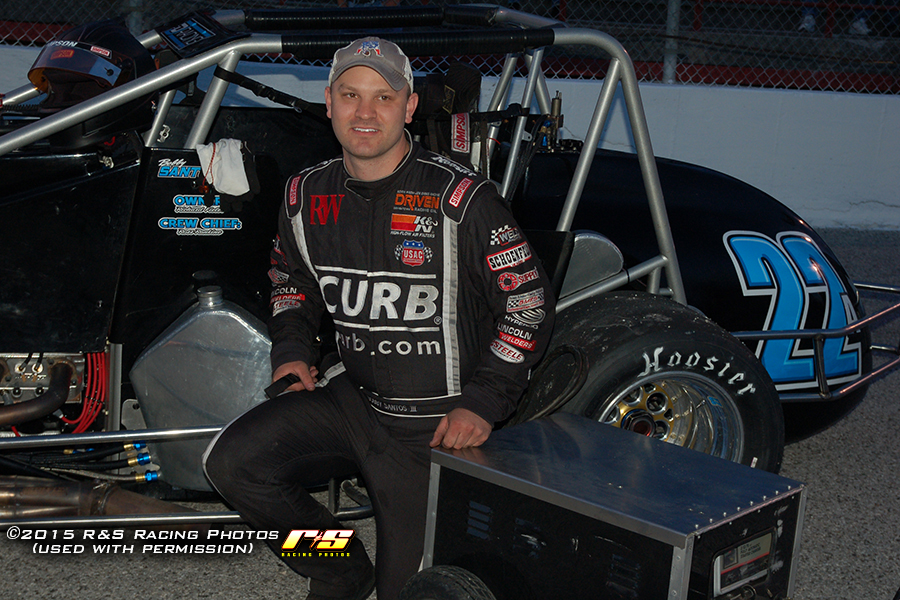 From Oswego Speedway
Oswego, NY — (May 5, 2015) — Just days after the announcement that Bobby Santos III would drive the Graham Racing/LFR Chassis Modified in this weekend's Race of Champions Richie Evans Memorial at Oswego Speedway, news came out this morning that Santos would also drive the Graham Racing No. 91 Novelis Supermodified in the Speedway's season opening 50-lap main event.
Santos is a former NASCAR Whelen Modified tour champion with plenty of Supermodified experience at the 'Steel Palace.'
Just last year Santos timed in eighth fastest for the Budweiser International Classic 200, with a tremendous drive to fourth in the final rundown driving the Graham Racing No. 11 Supermodified that will be driven in 2015 by racing rookie Aric Iosue.
Previously, Santos drove to a runner-up finish in the International Classic in 2004, while also picking up a Supermodified win at the Speedway in the ISMA portion of Classic Weekend that season driving the Howie Lane owned No. 97.
So far in 2015, Santos has finishes of third and eleventh in the first two NASCAR Modified tour events of the season.
"We are testing all of the cars on Thursday," said Ray Graham. "If everything goes well, Bobby (Santos) will be in the 91, which is the car Joey Payne set the track record with last season. After word came out that Bobby would be in our Modified, a lot of people wanted to see him in a Super this weekend. I really want to thank Russ Conway for his help in being able to put this deal together."
Pending Thursday's test session and a clean night of qualifying on Saturday, Santos will have competed in three consecutive Novelis Supermodified events at the Speedway, adding to a start studded Super line-up.
Santos will join additional special guest Davey Hamilton, the popular Indy 500 veteran, who will again pilot one of the potent John Nicotra Racing Supermodifieds as No. 6.
With qualifying procedures as they are, featuring time trials that lead to a main event invert, Santos and Hamilton immediately become favorites for opening night victory at the 'Steel Palace' on Saturday night.
A full cast of Speedway regulars however will be ready to try and hold off invaders Santos and Hamilton.
Defending opening night winner Dave Danzer was fastest in last weekend's open practice speeds, with seven-time Speedway champion Otto Sitterly hot on his heels.
Pat Lavery, Dave Gruel, Ray & Kody Graham, Joe Gosek, Michael Barnes, Tim Devendorf, Michael Muldoon and more will all be driving hard to defend their home Speedway.
Saturday's racing at Oswego will be the 65th annual opening night at the 'Steel Palace' featuring the lid lifters for the Novelis Supermodifieds and Pathfinder Bank SBS, as well as the RoC Modified Richie Evans Memorial.
Pit gates will open on Saturday at 11:30 a.m. with practice getting underway at 1:30 p.m. Time trials for Supermodifieds and SBS will be held at 4 p.m., with the first heat race of the season going green at 5 p.m.
General admission for the 65th annual opening night celebration will be $25, reserved seating $35, and pit admission $40.
Kids 16 and under with paid adult and active military with I.D. are free.
For more information on Oswego Speedway visit online at www.oswegospeedway.com or call (315) 342-0646. Visit the Speedway on social media @OswegoSpeedway or on Facebook at www.facebook.com/OswegoSpeedway.