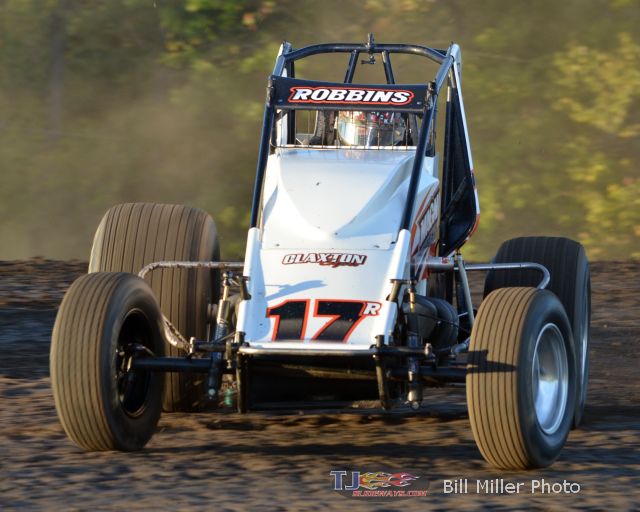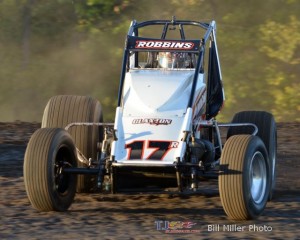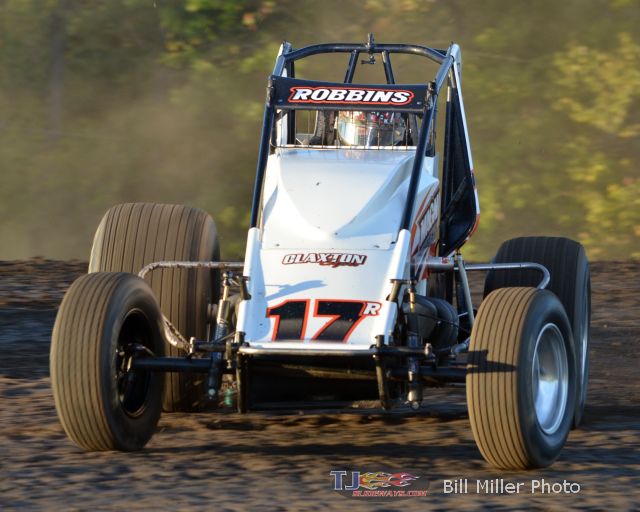 From Danny Burton
The fourth round of the 2015 King of Indiana Sprint Series heads to the Lawrenceburg Speedway this coming Saturday night, May 16. Led by KISS point leader Kyle Robbins of New Castle, Indiana, the Hoosier State's finest will tackle the three-eighth mile, high banked oval.
Jon Stanbrough is the defending champion of this race, passing Daron Clayton on the 25th lap last year to grab the win. Other KISS feature winners at the 'burg are Brandon Petty (2005), A.J. Anderson (2006), Stanbrough (2007), Nic Faas (2009), Brady Short (2010), Clayton (2011) and Dave Darland (2012). The rain won two years ago.
Robbins has accumulated 484 points in the first three KISS events to lead Short, who won the KISS race at Terre Haute, has 445. Dickie Gaines, the first KISS point champ back in 2001, is only ten points behind at 435. Chad Boespflug, looking for his first KISS feature win, has 414 points. 2014 KISS Champ Shane Cottle is fifth with 391.
After Short's Terre Haute Action Track win, Stanbrough won at the Gas City I-69 Speedway and Justin Grant scored a tremendous win at the Kokomo Speedway.
For the Memorial Day holiday weekend, the King of Indiana Sprint Series will visit the storied red clay oval that is called the Bloomington Speedway on Friday, May 22. Additions and contributions to the purse of the co-sanctioned KISS/MSCS Josh Burton Memorial are accumulating at a rapid clip. Shane Cottle won the 2014 edition of the KISS/Bloomington feature.
On Sunday night, the KISS band of gypsies head southwest to the Tri-State Speedway in Haubstadt, Indiana. Jeff Bland Jr., driving the Burton family sprinter, won last year's feature at Tri-State.
This Saturday at Lawrenceburg one can find the pit gates opening at 4:00 p.m., the front gate at 5 and Hot laps at 6. Racing will follow opening ceremonies at 7.
Tickets are $20 for adults, $7 for kids age 7-12, with kids under 6 getting in free. Pit passes are $30.
The King of Indiana Sprint Series is on Twitter as KISSracing and on Facebook as King of Indiana Sprint Series. Or you can visit www.kissracing.com for a variety of information.
2015 KISS action closes at the Paragon Speedway on June 13.