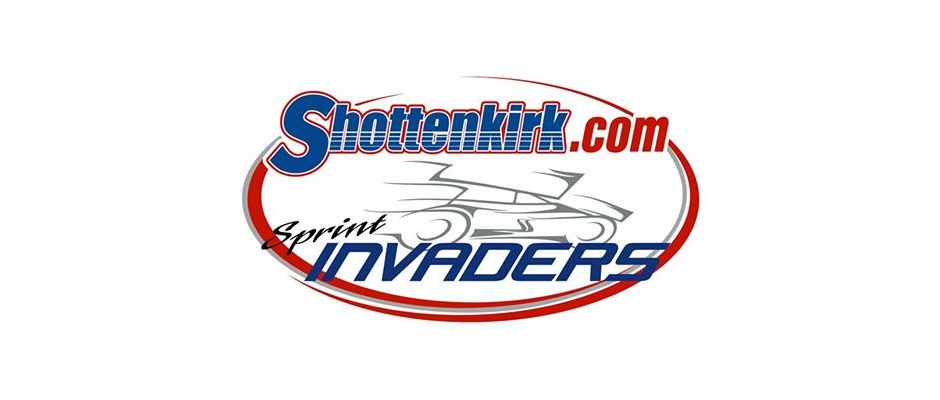 by Jeff Broeg
Dubuque, Iowa (7/30/15) – The car count may have been lower than expected, but with an enhanced format the Shottenkirk.com Sprint Invaders entertained a large crowd at the Dubuque County Fair on Thursday evening. Drivers used four different lines of racing throughout the evening on the perfectly prepared high-banked 3/8-mile oval and at the end of the night it was Jamie Ball celebrating in victory lane.
Ball and Harold Pohren started the 30-lap main event on the front row and it would be Pohren riding the cushion to the early lead. A caution for Mike Dapra's spin in turn two created a lap two restart where Ball would take the lead momentarily only to have Pohren fly the high line back to the front on lap four. Another caution for Dapra on lap six only delayed the fun as Ball kept digging on the bottom on the restart and the two leaders would cross the stripe in a near dead heat the next two laps. On lap eight Ball slid up in front of Pohren in turn four to seal off his line and take the lead and that exchange allowed John Schulz to join the battle and he soon grabbed the second spot.
With Ball still running the high line Schulz made a bid for the lead down low, but Ball caught sight of him and returned to his preferred line around the bottom to secure his lead. Schulz would stay within five car lengths of Ball, but could get no closer as the laps clicked away and Ball would score his second Shottenkirk.com of the season. Schulz would take the runner-up spot, Ryan Jamison used the bottom to move from ninth to third, current point leader Tony Shilling would finish fourth and Pohren would hold down fifth.
"I am from Knoxville, but I'm a short tracker this year it seems and I love this place!", said Ball as he was greeted in victory lane by friends and family. He then thanked the large crowd for coming out on a Thursday and said, "I hope that you will have us back next year."
Two sets of heat races were run with the second set inverted and the fourth heat of the night gave the fans a thrill as four drivers sliced and diced the entire six laps for the lead.
Next up for the Shottenkirk.com Sprint Invaders will be a three day weekend of racing August 21st, 22nd and 23rd running Friday night at the Lee County Speedway in Donnellson, Saturday night at 34 Raceway in Burlington and Sunday night at the Quincy Raceways in Quincy.
Results
Shottenkirk.com A-Main – 1. Jamie Ball, Knoxville 2. John Schulz, West Burlington 3. Ryan Jamison, Mediapolis 4. Tony Shilling, Knoxville 5. Harold Pohren, Lowell 6. Chris Martin, Ankeny 7. Josh Schneiderman, West Burlington 8. Jarrod Schneiderman, West Burlington 9. Jon Agan, Knoxville 10. Tim Moore, Rock Island IL 11. Nate Van Haaften, Otley 12. Dave Getchell, Sperry 13. Mike Dapra, Gillette WY
CenPeCo Lubricants Heat 1 – 1. Shilling 2. Van Haaften 3. Josh Schneiderman 4. Agan 5. Getchell 6. Dapra
Budweiser/Golden Eagle Distributing Heat 2 – 1. Jarrod Schneiderman 2. Schulz 3. Pohren 4. Ball 5. Jamison 6. Martin 7. Moore
Heat 3 – 1. Pohren 2. Jarrod Schneiderman 3. Shilling 4. Josh Schneiderman 5. Jamison 6. Getchell
Heat 4 – 1. Agan 2. Ball 3. Schulz 4. Van Haaften 5. Martin 6. Moore 7. Dapra
Randall's Performance Shake-Up Dash – 1. Shilling 2. Jarrod Schneiderman 3. Schulz 4. Agan 5. Ball 6. Pohren
Next Events: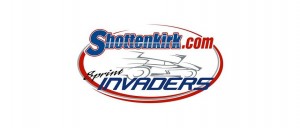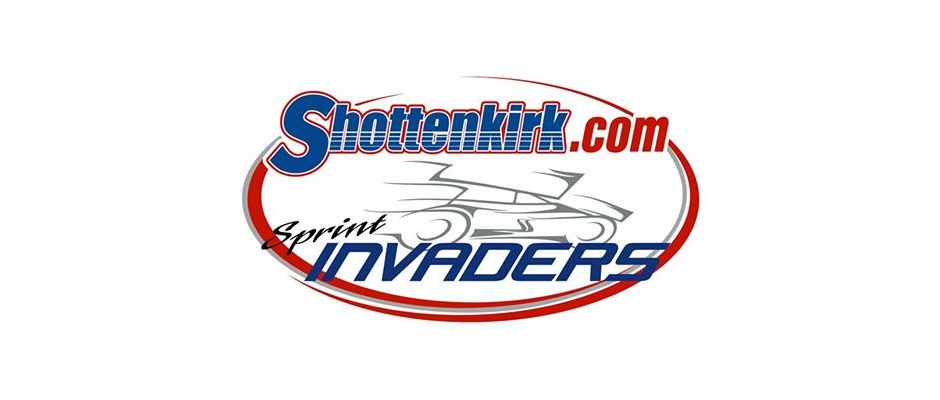 Friday, August 21st – Lee County Speedway, Donnellson IA
Saturday, August 22nd – 34 Raceway, West Burlington IA
Sunday, August 23rd – Quincy Raceways, Quincy IL