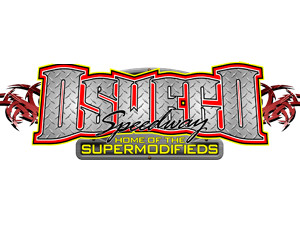 Dan Kapuscinski
OSWEGO, NY (August 18, 2015) – The popular Ride with the Legends program will return during the Saturday morning schedule of Oswego Speedway's Budweiser International Classic Weekend, as the Canale Insurance & Accounting 2-Seat Supermodified roars to life with a handful of champion drivers behind the wheel.
Five legendary drivers have already been selected for this year's ride along including Joe Gosek, Mike Ordway, Mike Muldoon, Dave Shullick Sr., and Randy Ritskes.
Rides are only $275 to take a total of six laps around the fast 5/8 mile in the newly freshened Canale Insurance & Accounting 2- Seat Supermodified, sporting a brand new 800+ horsepower big-block Chevy engine.
Rides will take place from 8-11 a.m. on the morning of Saturday, September 5.
To book a ride with one or more of these legendary drivers, fans must call the Speedway's box office at (315) 342-0646 to reserve a slot.
Gosek, Ordway, and Muldoon are past champions of the Budweiser International Classic.
Gosek, a three-time champion of the 200, is also a two-time Oswego Speedway track champion and has scored four top five finishes at the Speedway this season in his patented No. 00 machine.
Ordway, the winner of the 2003 International Classic, was a Speedway track champion in 1991 and is known as Mr. Supermodified, with six title victories in the $10,000 to win special.
Muldoon, who drove to victory in the 1995 edition of the International Classic, won three consecutive track titles from 1997-1999 and is a two-time winner of the Mr. Supermodified. This year's Ride with the Legends will be Muldoon's first drive in the Canale Insurance & Accounting 2-Seat Supermodified.
Joining Classic champions Gosek, Ordway, and Muldoon as drivers will be Speedway veterans Shullick Sr. and Ritskes.
Recently inducted into the Speedway's Hall of Fame, Shullick has five career Speedway victories including a win in the famed Port City classic. Shullick was known far and wide as a yearly threat for the International Classic title with eight top five finishes in the 200-lap grind.
Ritskes, a former weekly driver of the Canale Insurance & Accounting 2-Seat Supermodified, will join the Legend ranks this year, and like Shullick was a constant threat for Classic victory. During his driving tenure, Ritskes scored five top five finishes in the 200, including a near flag to flag triumph in the year 2000.
For more information on Oswego Speedway and Budweiser International Classic Weekend visit online at www.oswegospeedway.com or call (315) 342-0646.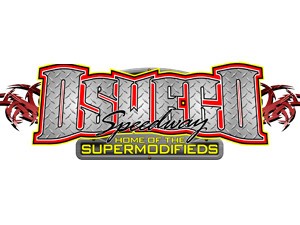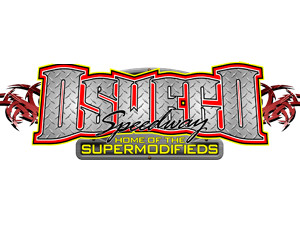 About Oswego Speedway: Oswego Speedway, a sports entertainment company, is a 5/8 mile semi-banked pavement racing oval located off the shores of Lake Ontario in scenic Oswego, NY. Oswego Speedway has been a continuously run weekly racing venue since August, 1951. The premier open-wheel pavement short track cars in the world, Supermodifieds, run weekly at Oswego Speedway making Oswego the only weekly Supermodified racing venue in the world. The Small Block Supermodifieds accompany the full blown Supers on a weekly Saturday night schedule which runs from May through September. Oswego Speedway is mentioned in racing circles as the "Indy of the East," as no fewer than a dozen past and present competitors have competed at the famed Indianapolis Motor Speedway including Mario Andretti, arguably the greatest driver of all time, two-time Indy 500 champion Gordon Johncock, along with former International Classic Champions Bentley Warren, Joe Gosek, and Davey Hamilton.