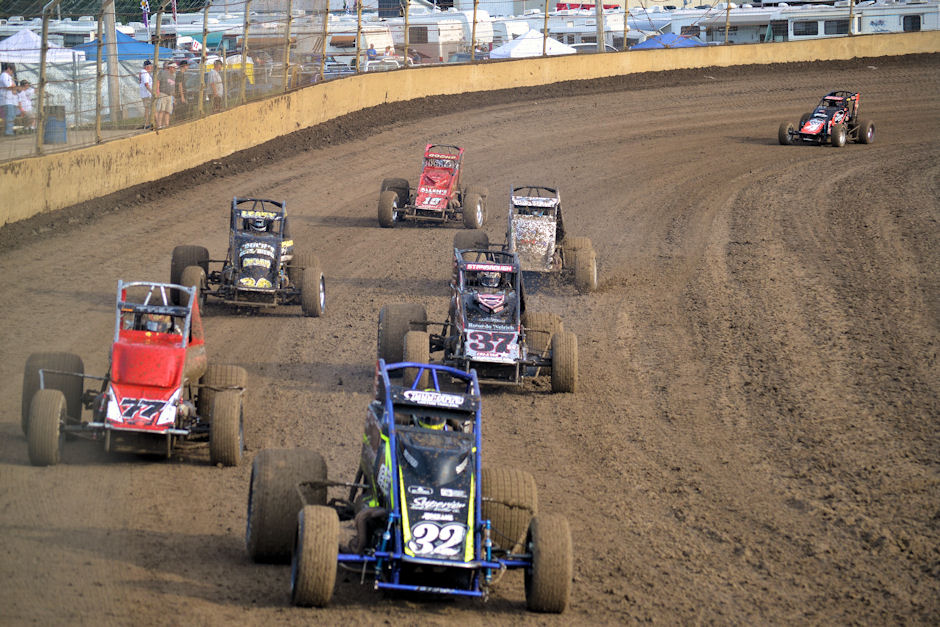 From USAC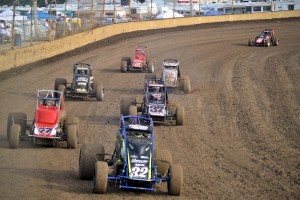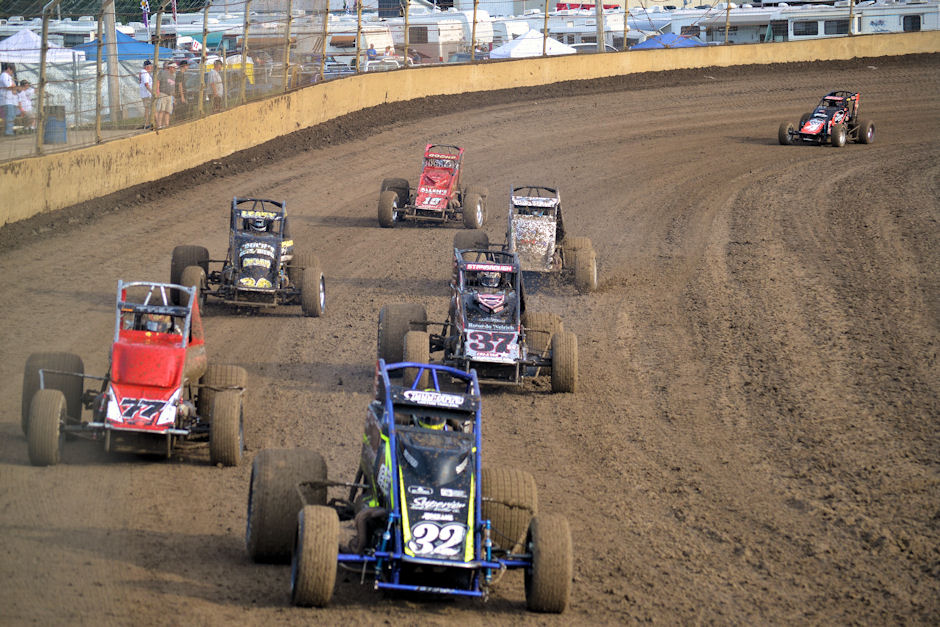 Kokomo (Ind.) Speedway hosts four consecutive nights of AMSOIL USAC National Sprint racing this week. The occasion is "Sprint Car Smackdown IV" which occurs Thursday, Friday and Saturday, following a Wednesday night event which concludes the rain-interrupted July 11 race at the quarter-mile dirt oval.
Robert Ballou of Rocklin, Calif. enters the pivotal week 93 points ahead of Chase Stockon in the battle for the 2015 series championship, which would be the first for either driver. Third-ranking Dave Darland sits just one point behind Stockon as the USAC "Triple Crown Champion" eyes adding to his all-time list of series victories, which stands at 56.
The remainder of the semi-feature and the 30-lap feature remain to be contested Wednesday, concluding the "Indiana Sprint Week" race which was rain-abbreviated in July. Although "Indiana Sprint Week" points have been closed, the AMSOIL National points will be valuable toward determining this year's titlist. Darland and Chris Windom will occupy the front row for Wednesday's 30-lap feature.
Darland has won the last two "Smackdown" finales and has four "Smackdown" feature wins to his credit. Bryan Clauson won the 2012 inaugural and has three "Smackdown" wins, while Chris Windom and Jon Stanbrough have also claimed "Smackdown" victories.
Darland has already reached the century milestone in terms of all-time USAC National feature wins (56 Sprints, 30 Midgets and 14 Silver Crown) and has joined A.J. Foyt, Rich Vogler and Mel Kenyon in that exclusive list. His nine Kokomo Sprint wins have eclipsed the eight posted by Tony Elliott.
Ballou, despite eight feature wins already this season, is still seeking his initial Kokomo USAC win. Justin Grant, 10th in the latest series points, was the fastest qualifier for the July race which was halted by rain.
The "Sprint Car Smackdown," while offering a great payday for participants and spectacular racing for fans, also sports some of the sport's most unique trophies, crafted from Sprint car parts and created by Cold Hart Art of Indianapolis, Ind.