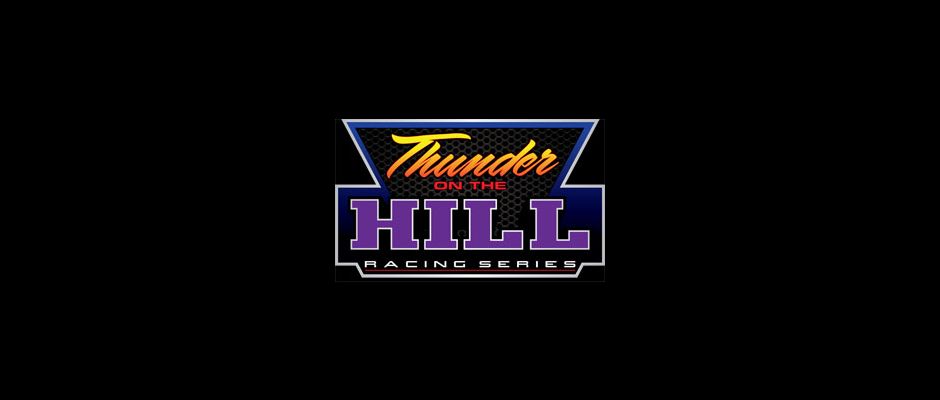 From Bob Miller
The All Star Circuit of Champions will make a return visit to the Grandview Speedway on Thursday night, August 18, all part of the 2016 NAPA Auto Parts Thunder on the Hill Racing Series.
The All Stars are no stranger to the "hill" although their last visit was back on August 29, 2000 when Chris Eash won the All Star Thunder on the Hill event. Previous All Star feature winners at Grandview include Jeff Sheppard, Fred Rahmer, Billy Pauch, Lance Dewease, Donnie Kreitz, Jimmy Horton and Steve Smith.
It's a new deal in 2016 with a cast of competitors looking to score their first All Star win in Thunder on the Hill competition.
Expected entries include All Star favorites Dale Blaney, Cody Darrah, Chad Kemenah, Greg Wilson, Tim Shaffer, Sheldon Haudenschild, Danny Holtgraver and the Thunder on the Hill sponsored entry of Ryan Smith just to name a few. Likely Pennsylvania stars include Greg Hodnett, Danny Dietrich, Brent Marks, Lance Dewease, Lucas Wolfe, Alan Krimes, Freddie Rahmer and JJ Grasso.
In Thunder on the Hill history, All Star competitor Chad Kemenah was a feature winner on June 30, 2009 as Tim Shaffer scored his only Thunder victory on August 23, 1995. Pennsylvania favorite Lance Dewease is a ten time Thunder on the Hill winner with his last win coming on October 14,2003 joined by Greg Hodnett with eight Thunder triumphs with his last Thunder victory taking place on July 29, 2014.
2016 will mark the twenty-seventh season for Thunder on the Hill at Grandview Speedway. Over the years, one-hundred and eighteen Thunder on the Hill events were presented paying out in excess of $4,027,865 to the competitors. Thunder on the Hill is a co-promotion between Grandview track owner Bruce Rogers and special events organizer Bob Miller.
Other confirmed 2016 Thunder on the Hill race dates at Grandview Speedway include the return of the AMSOIL USAC non-wing sprints, this year joined by the 358 NASCAR Modifieds on Tuesday night, June 7 and the Pennsylvania 410 Sprint Speed Week Series and the 358 NASCAR Modifieds set for Tuesday night, June 28. Other special events are in the final planning stage and will be announced shortly.
Past All Star Winners at Grandview
August 29, 2000 Cris Eash
August 25, 1999 Jeff Sheppard
May 5, 1999 Fred Rahmer
August 26, 1998 Billy Pauch
May 3, 1998 Billy Pauch
August 27, 1997 Donnie Kreitz
September 17, 1986 Donnie Kreitz
August 12, 1982 Jimmy Horton
July 29, 1982 Steve Smith