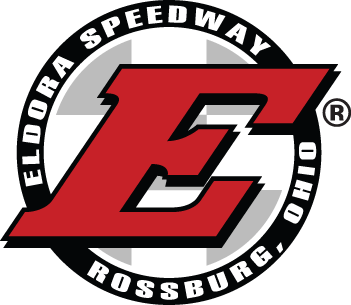 By Joe Crowley
ROSSBURG, Ohio (November 24, 2015) – Eldora Speedway's 63rd season will have a few notable additions, while maintaining the long-standing race traditions that have made the half-mile clay oval so historic since opening in 1954.
There are 28 days of racing, plus the season opening "Test and Tune" which opens the track on April 9, 2016.
As previously announced, the big three events are the 22nd $100,000-to-win Dirt Late Model Dream (June 9-10-11), 33rd $50,000-to-win Kings Royal Weekend (July 14-15-16) and the 46th running of the World 100 (September 8-9-10). The King Royal has expanded for the first-time to include Thursday night and will feature the $10,000-to-win "Jokers Wild" for the World of Outlaws.
The fourth NASCAR Camping World Truck Series race, the only national NASCAR series event on dirt, returns Wednesday, July 20 and joining the Trucks are the Super DIRTcar Series Big-Block Modifieds with a point-paying race on Tuesday, July 19 and an invitational show one day later.
The 35th annual Four-Crown Nationals will host four divisions on Saturday for the first-time since 2007 when the All Star Circuit of Champions join the USAC Silver Crown, National Sprint Car and Midget Championships on September 24 to reestablish the true "Four Crown."  Friday, September 23, will kick off the weekend with the World of Outlaws along with the Eldora Stock cars.
For the first-time since a July 1999 USAC race, which was part of ESPN's "Thursday Night Thunder," Eldora will host a Thursday standalone race featuring the All Star Circuit of Champions. They will hit the track on June 23 as part of Ohio Sprint Speedweek.
The very popular World of Outlaws/USAC Sprint Car "#LetsRaceTwo" doubleheader returns May 6-7, as do the two Family FIREWORKS Nights (May 21 and August 13). Memorial Day Weekend will be celebrated with the Johnny Appleseed Classic (May 29) and Labor Day weekend will be highlighted with the ninth Baltes Classic on September 4.
The season kicks off with the Sunoco American Late models, DIRTcar UMP Modifieds and Eldora Stocks racing on Saturday, April 16 and one week later, on April 23, the Modifieds and Stocks return along with the addition of the Vore's Compact Series.
The season ends with the three day DIRTcar UMP Modified Series racing on September 29, 30 and October 1 and then one week later, the finale on October 8 the Sprintacular featuring the All Star Circuit of Champions, the NRA 360 Sprints and the BOSS Non-Wing Sprint Cars.
All remaining tickets and campsites for the Dream, Kings Royal and World 100 will go on sale to the general public Saturday, December 5. All sales, online (www.EldoraSpeedway.com), phone (937-338-3815) and in person begin at 10 a.m. (EST).
For the NASCAR Camping World Truck Series race, fans can login to their online accounts or call (937) 338-3815 to meet the 11:59 (EST) renewal deadline on Tuesday, December 8, 2015. Renewal forms can also be returned by fax or mail.
Renewals also entitle Eldora patrons to participate in Eldora's exclusive 'Add and Exchange' program December 10th (Thursday) and 11th (Friday). Fans that successfully completed their 2015 major event seat and campsite renewals prior to the deadline have the ability to add seats or campsites to their orders or move to another location during this two-day period from any available inventory. This may only be done via calling (937) 338-3815 from 9 a.m. to 5 p.m. (EST). It is not available online. Note that NASCAR 'Add and Exchange' will be held later than the 'Add and Exchange' for the Dream, Kings Royal and World 100.
The NASCAR public on sale date for all new tickets is Monday, December 14, 2015 at 10 a.m. (EST).
Renewals and new ticket orders received by mid-December for 2016's major events will be mailed for Christmas delivery.
Tickets and camping for the balance of Eldora's exciting 2016 season will go on sale Monday, February 15, 2016.
About Eldora Speedway:
Since carved from a cornfield in the natural amphitheater that existed between the Eldora Ballroom and the Wabash River by bandleader Earl Baltes in 1954, Eldora Speedway has grown to be a frontrunner in motorsports growth and stability. Celebrating its 63nd season in 2016, Eldora hosts the biggest events in short-track racing including the 22nd annual Dirt Late Model Dream by Ferris Mowers; the 33rd annual Kings Royal Weekend; and the 46th annual World 100. The complete schedule for Eldora's 63rd consecutive season, including ticket and campsite information, will be available soon at www.EldoraSpeedway.com and can be requested by phone at (937) 338-3815. Fans can get behind-the-scenes access of Eldora Speedway by following @EldoraSpeedway on Twitter, hitting 'Like' at www.facebook.com/EldoraSpeedway and on www.youtube.com/EldoraSpeedwayInc. The Eldora Speedway app for the iPhone, iPad and Android is available for free download via iTunes and Google Play.