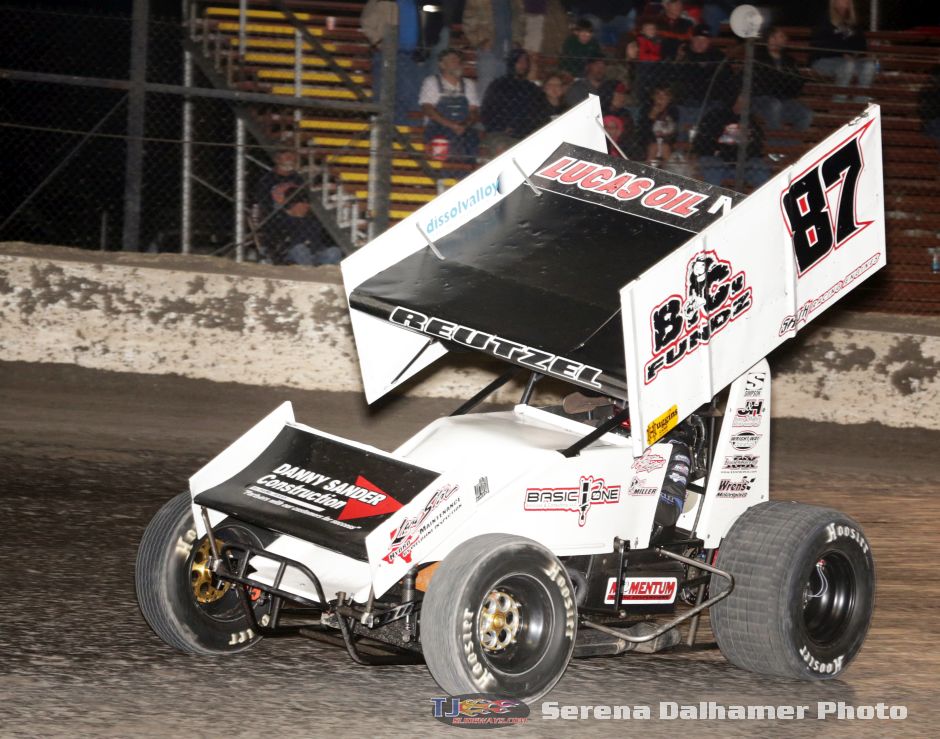 From Inside Line Promotions
Somerton, AZ — (December 1, 2015) — A handful of the top 360ci competitors in the country will be venturing to Cocopah Speedway next month for the 2nd annual Winter Heat Sprint Car Showdown.
Aaron Reutzel, Wayne Johnson, Johnny Herrera and Seth Bergman, who finished first through fourth, respectively, in the 2015 ASCS National Tour championship standings, have indicated to event officials they are planning to tackle the marquee 410ci event at the 3/8-mile oval Jan. 1-2, Jan. 5 and Jan. 8-9.
"I've been counting down the days to this event since we left last January," said Reutzel, who captured his first career 410ci feature victory during the final race of the inaugural Winter Heat Sprint Car Showdown. "Getting a win out there was pretty special. It's pretty cool knowing I've won one of them. It put my name out there. I wasn't known. In the 410 world it's a different deal. That event did a lot for my career. It's definitely a great event."
Reutzel capitalized on a standout performance during the first-ever Winter Heat Sprint Car Showdown, which spring boarded him to his first career national championship.
Johnson and Herrera were on Reutzel's heels all season long in the chase for the title with Johnson edging Herrera for the runner-up result. The two veterans will now return to Cocopah Speedway, where Herrera has several races under his belt but hasn't competed in a 410.
"You can move around and there's a lot of racing (at Cocopah Speedway)," he said. "Plus, the format is good. Sometimes you don't qualify well and you get behind. At Winter Heat you have the qualifier so if you draw bad you can put yourself in position for the feature by passing some cars."
Bergman, who registered his career-best season on the ASCS National Tour in 2015, will also take momentum into the Winter Heat Sprint Car Showdown, which features $12,000-to-win, $1,000-to-start races on Jan. 1-2 and Jan. 8-9 with a $5,000-to-win midweek event on Jan. 5.
"It's important to stay fresh and there's no better way to do that during the offseason than to race against the top drivers from across the country," he said. "I've always enjoyed racing at Cocopah Speedway and I think Winter Heat is turning into a can't miss event. The money is great and you know the track will be racy. It's also great from a learning standpoint to race five times in nine days at the same track. There are a lot of advantages to competing during this event."
A tentative driver roster of competitors who have either sent in preregistration forms or verbally committed to competing is posted at http://CocopahWinterHeat.com/fan-info/driver-roster/.
Tickets for the Winter Heat Sprint Car Showdown, which include a free fan pit pass, are on sale at http://www.CocopahWinterHeat.com.