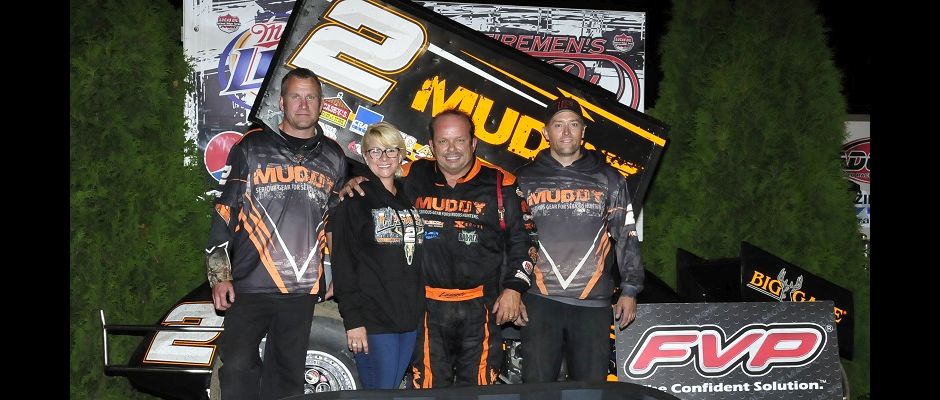 From Inside Line Promotions
All five winners, including the champion, of the inaugural Winter Heat Sprint Car Showdown are slated to return to Cocopah Speedway for the second edition of the premier off season winged sprint car event, which kicks off this Friday.
Defending champion Danny Lasoski, who also earned the inaugural FVP National Sprint League championship as well as his record 10th track title at Knoxville Raceway in Knoxville, Iowa, in 2015, leads a stout field of nearly 50 pre-entered drivers into the event that features a purse of approximately $250,000 as well as a $10,000 points fund.
"We're going to go out there and see if we can repeat," he said. "We know it'll be as tough or tougher than last year. We hope we can repeat to start the year off on the right note.
"We can't thank everyone at Cocopah enough for doing this. Most of us scramble to put together an opportunity to race in Australia or New Zealand during the offseason. Now we can focus on staying over here, putting our program together and racing for some good money."
World of Outlaws Sprint Car Series veteran Paul McMahan, NASCAR star Kyle Larson, 'The King' Steve Kinser and 2015 breakout driver Aaron Reutzel joined Lasoski in the Winner's Circle during the first-ever Winter Heat Sprint Car Showdown last January and all have committed to competing at the 3/8-mile oval starting this weekend.
The action begins on Friday with a $12,000-to-win, $1,000-to-start event with Speed Shift TV broadcasting live Pay-Per-View of all five nights.
"We should have a great car count featuring some of the top racers in the world throughout the Winter Heat Sprint Car Showdown," Cocopah Speedway General Manager Greg Burgess said. "We are all very excited to kick off five races in nine days at Cocopah Speedway. The inaugural event set a high standard and we're looking to building on that."
In addition to Larson, fellow NASCAR standout Kasey Kahne has announced he will compete. Kahne is scheduled to race during the final weekend – Jan. 8-9 – of the Winter Heat Sprint Car Showdown after returning to the United States from a trip to Australia.
Additionally, Rico Abreu and Christopher Bell, who are both climbing the NASCAR ranks after breaking out on the dirt scene in recent years, will compete throughout the five-race spectacle.
Also of note, approximately two thirds of the 2015 World of Outlaws roster has stated an intent to tackle the Winter Heat Sprint Car Showdown, including Shane Stewart, Daryn Pittman, Joey Saldana, Paul McMahan, David Gravel, Logan Schuchart, Jason Johnson and Jacob Allen.
A tentative driver roster of competitors who have either sent in preregistration forms or verbally committed to competing is posted at http://CocopahWinterHeat.com/fan-info/driver-roster/.
Tickets for the Winter Heat Sprint Car Showdown, which include a free fan pit pass, are on sale at http://www.CocopahWinterHeat.com.