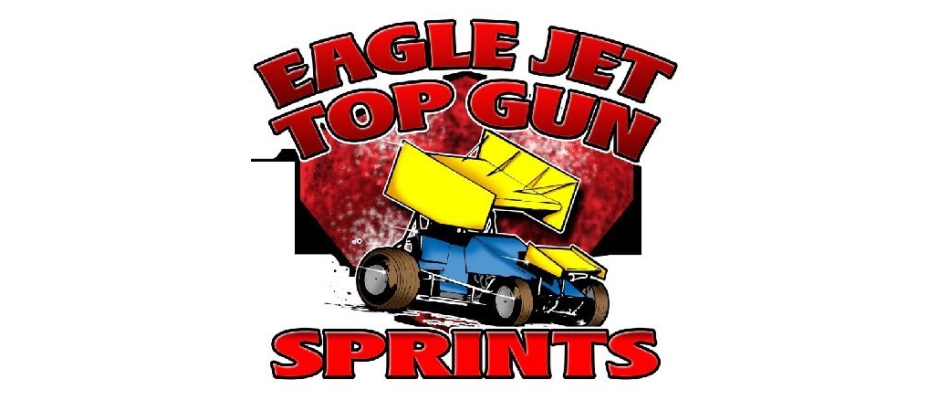 From East Bay Raceway Park
Gibsonton, FL — (January 30, 2016) — At East Bay Raceway on Saturday night for night number two of the 40th Annual Winternationals at East Bay Raceway Park as it was Matt Kurtz repeating history from one year ago winning the Saturday night 25-lap feature event for the Eagle Jet Top Gun Sprints.
First caution of the race came out on lap two as Andrew Griffin spun and then again on lap four as Griffin's night was done.
Matt Kurtz was leading for the first six laps until defending Champion AJ Maddox took over the lead but Kurtz was quick to take it back and not look back.
Red flag came out on lap twenty as Shawn Murray rode turn four wall and almost launched himself out of the track. The catch fence did its job and put him back onto the track. Murray was okay as the fans applauded him as he climbed out of the car.
Kurtz went to Victory Lane with a smile on his face as he made it two years in a row for the Winternationals for the Eagle Jet Top Gun Sprints. "The track was tricky tonight as I saw fellow competitor and friend AJ Maddox show his nose at one point and thought I need to get on the gas" Kurtz said in Victory Lane. He thanked his sponsor Hardy Maddox for letting him drive for him and the awesome motor built by Robert Delgado.
Action continues tomorrow night with the UMP/EBRP Open Wheel Modifieds for night number 3 for the Sunshine State Modified Tour. For information, visit eastbayracewaypark.com or call 813-677-7223.
Top Gun Sprints 1/30/2016
A-Main:1. Matt Kurtz (Jacksonville, FL), 2. AJ Maddox (Tampa, FL), 3. Johnny Gilbertson (Dover, FL), 4. Tim George (Venice, FL), 5. David Kelley (Plant City, FL), 6. Freddie McCall (Brewton, AL), 7. Travis Bliemeister (Venice, FL), 8. Tony Agin (Fort Myers, FL), 9. Daniel Peeples (Riverview, FL), 10. Dylan Colding (Lithia, FL), 11. Guy Bos (Largo, FL), 12. Kurt Taylor (Brandon, FL), 13. Shawn Murray (Jacksonville, FL), 14. Keith Butler (Riverview, FL), 15. Johnny Petrozelle III (Denton, NC), 16. Aileen Collins-Love (Lando Lakes, FL), 17. Andrew Griffin (Clearwater, FL), 18. Dennis Misuraca (Sanford, FL), 19. Gene Lasker (Tampa, FL)
Heat Race 1:1. AJ Maddox (Tampa, FL), 2. Dylan Colding (Lithia, FL), 3. Matt Kurtz (Jacksonville, FL), 4. Johnny Petrozelle III (Denton, NC), 5. Andrew Griffin (Clearwater, FL), 6. Travis Bliemeister (Venice, FL), 7. Gene Lasker (Tampa, FL)
Heat Race 2:1. Johnny Gilbertson (Dover, FL), 2. David Kelley (Plant City, FL), 3. Daniel Peeples (Riverview, FL), 4. Guy Bos (Largo, FL), 5. Kurt Taylor (Brandon, FL), 6. Aileen Collins-Love (Lando Lakes, FL)
Heat Race 3:1. Keith Butler (Riverview, FL), 2. Dennis Misuraca (Sanford, FL), 3. Tim George (Venice, FL), 4. Shawn Murray (Jacksonville, FL), 5. Tony Agin (Fort Myers, FL), 6. Freddie McCall (Brewton, AL)