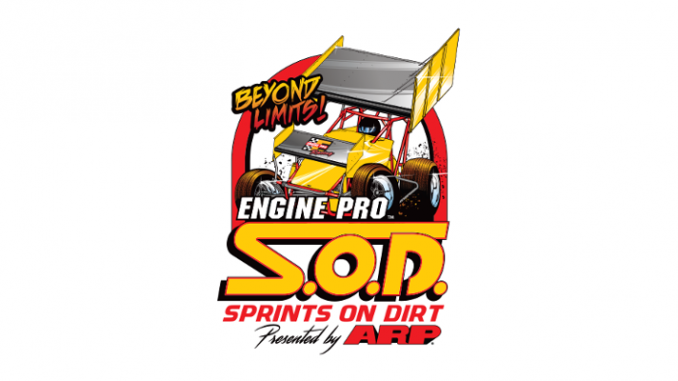 From SOD PR
Erie, MI (February 5, 2016) – Engine Pro Sprints On Dirt presented by ARP is pleased to announce that long-time sponsor Lane Automotive is returning as a Sprints On Dirt primary heat race sponsor in 2016. In addition, its Allstar Performance division, and the Comp Cams product line will once again be Sprints On Dirt contingency sponsors for 2016.
Founded in 1964 as a part-time venture in George Lane's garage, Lane Automotive has become a speed equipment industry phenomenon. Lane Automotive is now comprised of four separate divisions, Motor State Distributing, Allstar Performance, Lane Collectables, and the Lane Automotive Showroom. Today, Motor State Distributing, now the largest division of Lane Automotive, is one of the leading speed equipment warehouse distributors in the world.
Lane Automotive is known worldwide for its excellent prices, product selection and exceptional customer service. One thing has remained the same throughout the years of growth at Lane Automotive, the desire to provide the best parts and the best service at competitive prices.
Lane Automotive looks to the future; speed equipment product lines are continually being added as new parts and accessories are developed and introduced to the public.
The company is building a 240,000-square-foot warehouse and distribution center next to its existing 275,000-square-foot warehouse and office complex located in Watervliet, Michigan. The company now has 206 employees and plans to add 138 new jobs.
Go to http://laneautomotive.com/Catalogs to see a list of all Lane Automotive interactive catalogs including its 2016 Open Wheel Parts and Accessories and 2016 Allstar Performance Parts and Equipment catalogs of particular interest to Sprints On Dirt competitors.