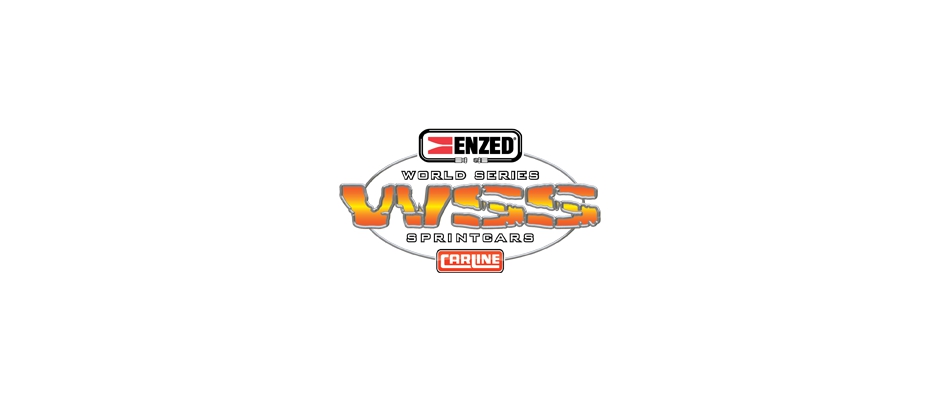 From WSS PR
Perth, AU — (February 26, 2016) — Perth's Daniel Harding has claimed his first ever major Sprintcar feature race in style by winning the Preliminary A-Main at the Perth Motorplex for ENZED World Series Sprintcars' Grand Final.
Harding started his campaign qualifying in a creditable seventh, while Luke Dillon claimed his seventh Revolution Racegear Quicktime, however the battle for the series took a major twist when series leader, Brooke Tatnell recorded a tragic 28th quickest lap time, forcing the Krikke Motorsport team to run the fine-tooth comb over the car to identify an apparent lack of car speed.
Meanwhile Jamie Veal registered an eighth quickest rotation placing him five series points ahead of Tatnell before heading into the heats.
Tatnell began the tough climb out of the deep trench created by poor qualifying to register a fourth and a second in his heats, banking more points than Veal who managed a fifth and sixth, but Tatnell was still forced to fight his way from the fourth row of the B-Main to win, in order to make the preliminary A main feature.
Jamie Maiolo was the first to bring on the caution lights with a back straight melee bringing the #99 off the track and consequently to the rear of the field for the restart.
The arrival of freshly crowned Australia number 1, Kerry Madsen on the entry list would have sent a shiver up the spine of the majority of the field, however, a marginal contact with Daniel Harding in the first restart on the back straight sent Madsen into a violent car destroying roll that also displaced James McFadden and Ryan Jones.
On the third restart however, Harding launched from the front row ahead the pole-sitting Jason Kendrick who threw everything at Harding to regain the lead, and in just three laps, the top six would assume the positions that they would hold for the next eleven laps, with Murcott, Veal, Lines, Dillon and Tatnell in a holding pattern until Steven Lines would begin his forward charge to upset the formation.
On lap fifteen Lines disposed of Veal and on lap 21 followed Murcott past Kendrick, before passing Kendrick himself the following lap and locking into second and leaving the #83 and #11 to battle for the final podium position.
However, Daniel Harding would hold on for a ground-breaking first win of his career with Lines banking the most points of the top three in the series lead, while Kendrick arm wrestled Murcott to take third, and in a final corner surge, Tatnell stole fifth from Jamie Veal by just 28/100ths of a second.
Tatnell's last corner heroics earned him an extra 10 points over Veal's 160 for running sixth, placing him back 8 points ahead of Veal as the 12 round, 14 night series heads into it's last day to decide the new champion.