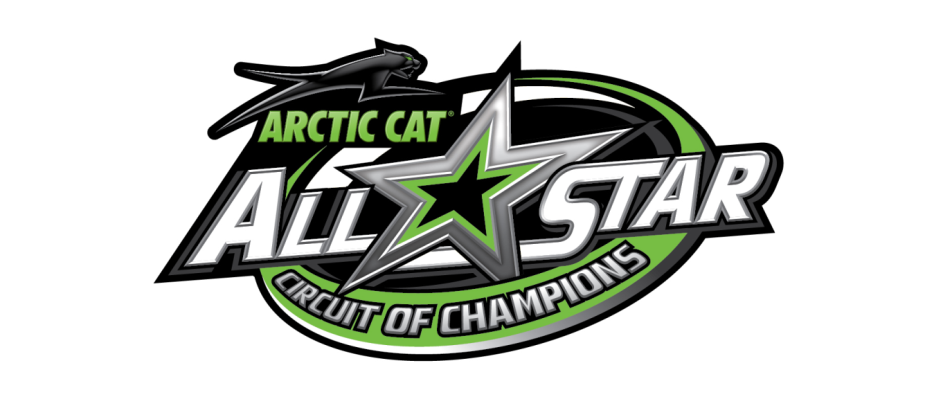 From the All Star Circuit of Champions
Indianapolis, IN — (March 9, 2016) — The Arctic Cat All Star Circuit of Champions announced today that three events on the 2016 schedule have been cancelled. Events on May 28, June 25 and September 17 at Fremont Speedway in Fremont, Ohio, have all been canceled.
Wayne County Speedway in Orrville, Ohio, will move their June 4 Arctic Cat All Star event to Saturday, May 28, with a rain date of May 29.
Eldora Speedway will move their Thursday, June 23, Ohio Sprint Speedweek program to Saturday, June 25, with a rain date of Sunday, June 26. This show will be the $10,000-to-win finale event of Speedweek. Thursday, June 23, will become a rain date, if needed, for any of the first six Speedweek events beginning on June 17th.
The weekend of September 16-17 will become an open weekend for the All Star Series for the potential rescheduling of weather postponed events throughout the year.
"I'm certainly disappointed in the schedule changes; we've worked hard over the past 15 months to try to bring unification to 410 sprint car racing under the All Star umbrella", said Tony Stewart, owner of the All Star Circuit of Champions. "Rob (Hunter) and Shane (Helms) were willing to work with us last year to bring their group back to the All Stars and we've had great support from a large majority of tracks. Unfortunately, we weren't able to unite with Fremont Speedway on common goals for the Series and 410 sprint car racing. We look forward to building the All Star Series in 2016 and in years to come with the support from our tracks, teams and most importantly the fans that support all of our events."
The Arctic Cat All Star Circuit of Champions begin their points season on Saturday, April 2, at Atomic Speedway in Chillicothe, Ohio.
Those seeking additional information regarding the Arctic Cat All Star Circuit of Champions should visit their official online home at www.allstarsprint.com. Series updates and breaking news will be posted regularly on the official Twitter account of the Arctic Cat All Star Circuit of Champions: https://twitter.com/ASCoC. Find full text results from each and every event here: www.allstarsprint.com/schedule/.