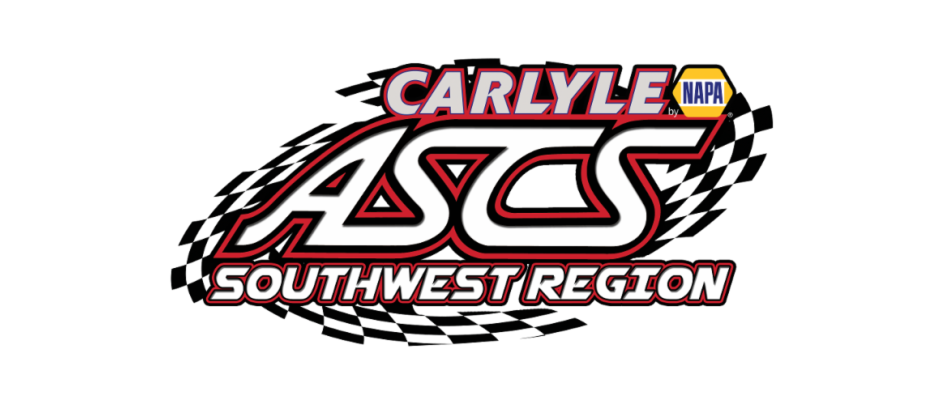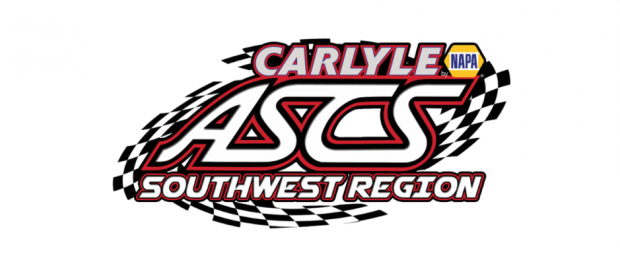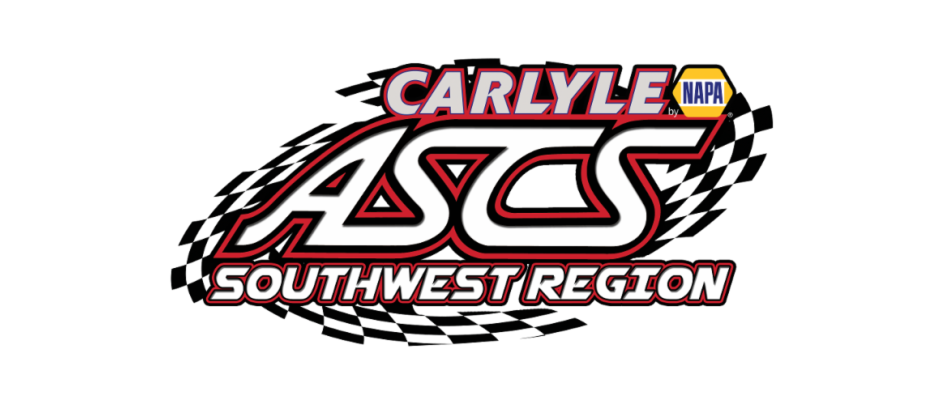 From Bryan Hulbert
Tulsa, OK — (March 14, 2016) — Onward to round three for the Carlyle Tools ASCS Southwest Region and on the docket is the Arizona Speedway in Queen Creek, Ariz. on Saturday, March 19.
First appearing on the Southwest Regional lineup in 2012, Rick Ziehl picked up the win in the inaugural visit on September 29, 2012. Looking for his ninth consecutive title, Ziehl's season is off to a rocky start, as the Las Cruces, N.M. native currently sits seventh in tour standings with a pair of top-ten finishes in the season's first two outings. Ziehl last topped action at the Arizona oval in 2013.
Having won the first two nights of the season, Washington's Logan Forler leads, but has plans in Texas with the Lucas Oil ASCS National Tour this weekend, thus, opening the door for Arizona's J.T. Imperial to take over the series points lead.
Posting two top-fives' in as many starts, the Mesa, Arizona shoe holds a small 10 point margin over Bob Ream, Jr, and New Mexico's Wes Wofford who are tied for the bronze step going into this Saturday's festivities. Ream holds the most Arizona Speedway wins with four since 2014.
Donning wings the past two weekends with the Carlyle Tools ASCS Southwest Region, Phoenix's R.J. Johnson currently rounds out the top-five in tour standings.
Ryan Linder holds sixth. Ziehl seventh sits a point ahead of James Mosher with Lance Norick, a winner on March 17, 2014, and Lorne Wofford making up the top-ten. Wofford topped the season's final race in 2015 at the Arizona Speedway.
Fourteen events contested since 2012, eight drivers have made their way to Victory Lane at the Arizona Speedway.
Saturday, March 19 at the Arizona Speedway will see action getting underway at 7:00 P.M. (MST) with the sixth annual Frank Soboski Memorial. Saturday is also the kick off for the 2016 regular season at the Arizona Speedway and will include Modifieds, Pure Stocks, Bombers, and Powder Puff. The Arizona Speedway is located at 47346 N Ironwood Rd. Queen Creek, AZ 85142. For more information, contact the Arizona Speedway by phone at (480) 926-6688 or log onto http://www.arizonaspeedway.net.
The 2016 season for the ASCS Southwest Region is the ninth year of competition throughout Arizona, New Mexico, and west Texas. The ASCS Southwest Region is powered by Carlyle Tools, Hoosier Tires, Brodix, Team Lucas, and SpeedMart. Fans can follow along with the ASCS Southwest Region on Facebook at http://www.facebook.com/ascssouthwestregion
For continued updates including official finishes, points, and more on the ASCS Southwest Region, log onto http://www.ascsracing.com.