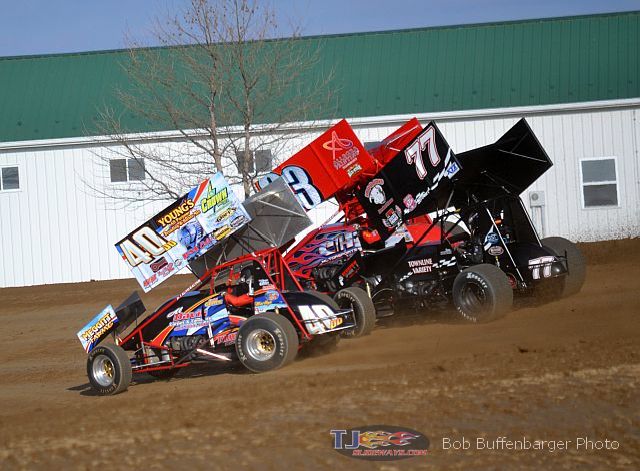 ATTICA/FREMONT, Ohio – Attica Raceway Park and Fremont Speedway will add more Hoosier right rear tire choices for sprint teams in 2016.
Along with the 16-inch medium Hoosier tire that has been in use at both tracks for the past three seasons, the H15, H20, and the new W18 will be allowed for use in both the 410 and 305 weekly sprint programs.
The 410 sprints will be allowed all four tire choices beginning with the first race of the season – March 25 at Attica and April 16 at Fremont. The 305 sprints will remain on the medium Hoosier tires only through the end of April in an effort to allow the race teams to use their tire inventory and give them a chance to generate a supply of new tire choice. Beginning May 6th, the 305 sprints will be allowed to run any of the tire choices.
"We feel adopting the new tire choice will put our tracks in uniform with the sanctioning bodies and the rest of the Ohio tracks," said promoters John Bores and Rich Farmer.
For more information go to www.atticaracewaypark.com and www.fremontohspeedway.com