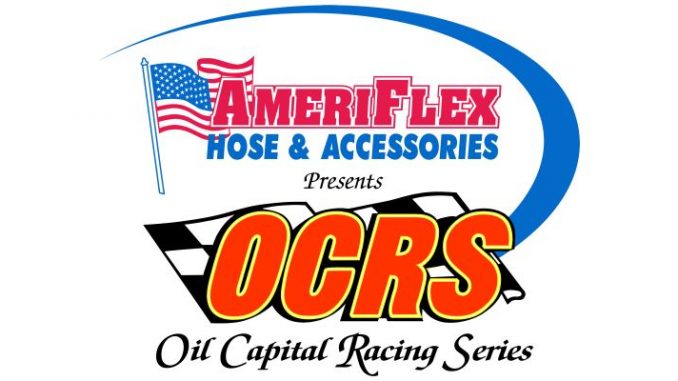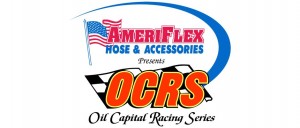 John Lemon
Tulsa OK (March 23, 2016) – The Ameri-Flex / OCRS sprint car series is honored to announce that Maxim Racing has signed on as an associate sponsor of the 'Ameri-Flex Challenge'. This special event will take place on September 3rd at the Caney Valley Speedway and will pay $5000 to the winner in a dash style race that will be just 15-laps in length.
Maxim Racing is one of the premier manufacturers of open wheel chassis. The company was purchased by Dan and Ron Musselman in 2014 from Maxim Racing's founder, Chuck Merrill. Merrill started the company in 1988. Maxim Racing cars have scored over 600 victories throughout the world in 2015. This includes such prestigious conquests as:
USAC National Sprint Car Championship
USAC Sliver Crown Championship
Australian Grand Annual Classic
Along with these high profile events, Maxim Racing has won numerous series championships including organizations such as:
National Sprint League
Interstate Racing Association
F.A.S.T. Championship
Maxim Racing were also champions in several track championships in arena's all over the racing spectrum. High expectations are in store for the company as Maxim Racing continues to lead the way in advanced technology and performance. Those that want maximum results go MAXIM!
Contact Information:
Website: www.racemaxims.com
Phone: (217) 544-7015
Address:
2709 East Ash St
Springfield, IL 62703
Find Maxim Racing on Facebook at: www.facebook.com/racemaxims
Welcome aboard MAXIM RACING!!
About the Ameri-Flex / OCRS Series –
Established in 2002, the Tulsa OK based Ameri-Flex / OCRS series sanctions dirt track sprint car racing in the southern region of the central plains. Fan appeal, quality race teams combined with our solid core of supporting sponsors are the nucleus of the series. Thrilling competition providing the ultimate quality family entertainment is the essence of what the Ameri-Flex / OCRS series is all about.
Website: www.ocrsracing.com
Facebook: www.facebook.com/oil.series
About Ameri-Flex Hose & Accessories-
Located in Tulsa OK, Ameri-Flex Hose & Accessories is a family owned and operated company. From food grade hose to hoses for the petroleum industry, Ameri-Flex will strive to fill your needs. Ameri-Flex can build a hose to your specifications or we will assist you in creating what you have designed while you wait. Ameri-Flex has several hard to find items that some vendors can't get or find. Product can be shipped quickly and efficiently. If we do not have what you are looking for, we will direct you on where to find it. Give us a try, after all…………..
Ameri-Flex Has The Stuff That Keeps You Going!
Website: www.ameriflexhose.com