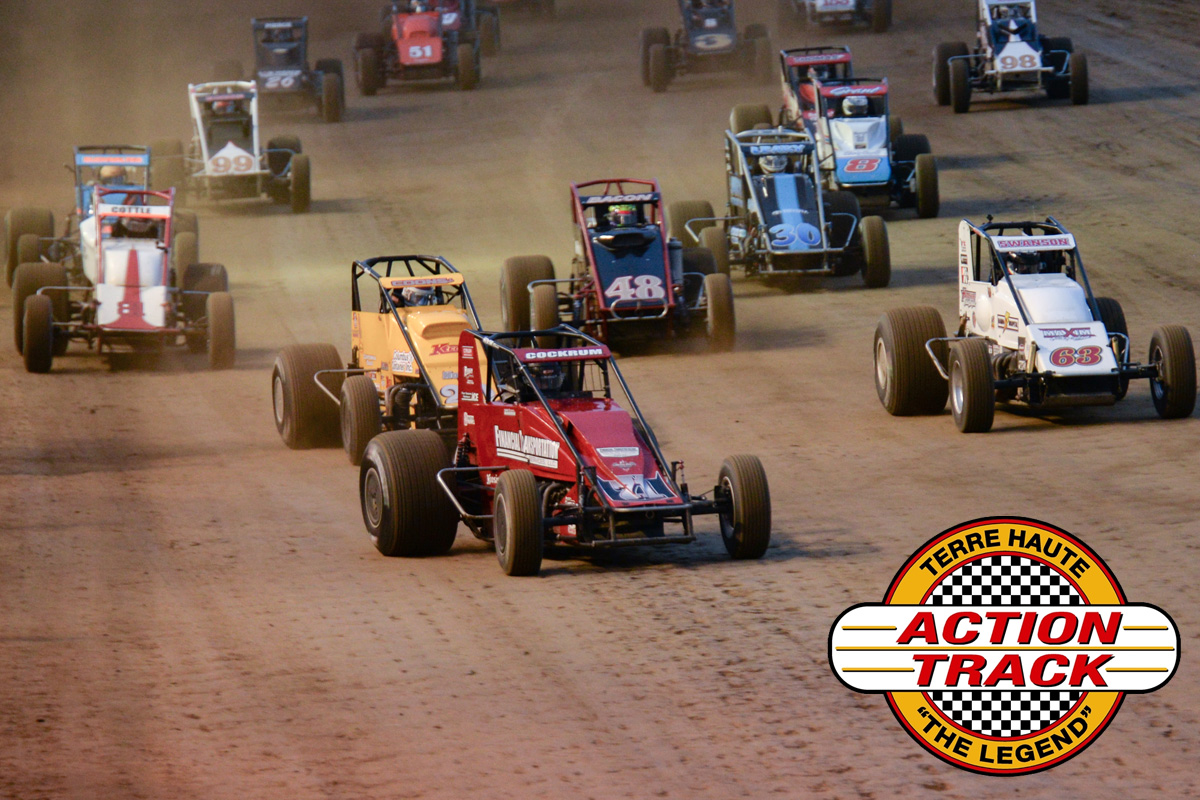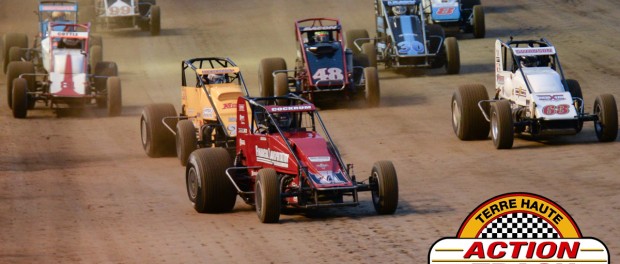 From the Terre Haute Action Track
Kody Swanson hopes to become the first driver in history to claim three consecutive USAC Silver Crown championships when he begins his quest Sunday, April 3rd at the Terre Haute (Ind.) Action Track as the 2016 series debuts with the 100-lap "Sumar Classic" at the half-mile dirt oval located at the Wabash Valley Fairgrounds.
Kingsburg, California's Swanson could become just the third driver to claim a third series title, joining Jimmy Sills (1990-1994-1996) and Bud Kaeding (2006-2007-2009).
Swanson scored three dirt-track victories on his way to the 2015 Silver Crown title, but Terre Haute wasn't one of them. After winning the pole, he finished seventh behind race winner Shane Cockrum. In 2014, Kody won the "Sumar Classic" on his way to his first USAC championship.
Cockrum, of Benton, Illinois, emerged as a true title contender last year and will certainly be one to watch in this year's race. He added a Du Quoin, (Illinois) State Fairgrounds victory to his Terre Haute win and took fifth in the final 2015 standings.
The field for the race in Terre Haute includes a strong contingent of 27 pre-entered cars and drivers including two-time Indianapolis 500 veteran Bryan Clauson of Noblesville, Ind. Three former "Sumar Classic" winners are among those expected to compete: the aforementioned two most recent "Sumar" winners Cockrum and Swanson, as well as Lincoln, Indiana's Dave Darland, who won the race in 2008.
Jerry Coons Jr., of Tucson, Ariz., the 2008 USAC Silver Crown champion, is entered for the race along with Chris Windom of Canton, Ill., who won last year's Silver Crown event at the Belleville (Kans.) High Banks.
Among other drivers to keep an eye on include 2015 Silver Crown top-ten point standings' finishers Aaron Pierce (Muncie, Ind.), C.J. Leary (Greenfield, Ind.), Austin Nemire (Sylvania, OH), Justin Grant (Ione, Calif) and David Byrne (Shullsburg, Wisc.). Recent Terre Haute Action Track winners in USAC AMSOIL National Sprint Car competition, Brady Bacon of Broken Arrow, Okla. and Rocklin, California's Robert Ballou, will also make a run for "Sumar" glory.
This Sunday's 16th edition of the "Sumar Classic" has a history that dates back to 1995 when Springfield, Illinois driver and Indy 500 veteran Donnie Beechler took the victory. Although, the first USAC Silver Crown series' race at the Terre Haute Action Track took place in November of 1980, a race won by the late, great Gary Bettenhausen.
Sunday's event also includes the UMP Modifieds with longtime NASCAR veterans and Missouri natives Ken Schrader and Kenny Wallace set to compete.
Spectator gates open for the Sunday, April 3rd "Sumar Classic" at 3:00pm. Silver Crown practice begins at 3:30 followed by UMP Modified practice at 3:45. A second round of Silver Crown practice at 4:00 precedes the 4:40 start of Silver Crown qualifying. UMP Modified heats are slated for 5:15 and the Modified feature is set for 6:00. The 100-lap "Sumar Classic" Silver Crown feature begins at 7:00.
Kids 12 & Under are free with a paid adult while general admission infield tickets start at just 15 bucks. Adult grandstand seats are only $25.