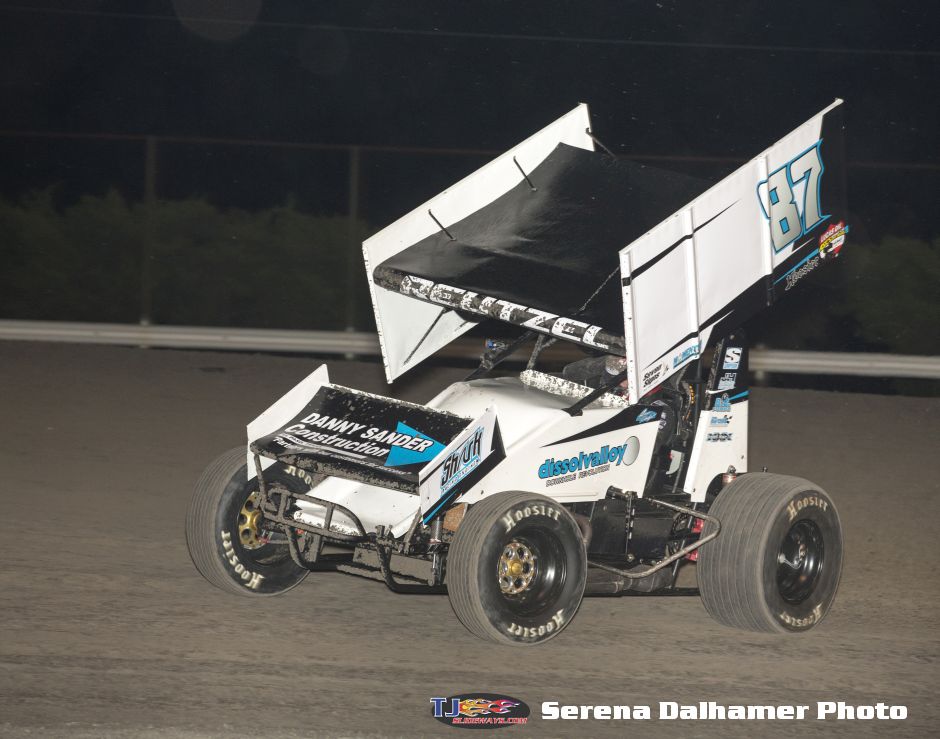 Lonnie Wheatley
CLUTE, Texas (April 7, 2016) – Aaron Reutzel stayed perfect in the Gator Motorplex "Nolan Wren Memorial" by racing to his fourth event win in as many tries in ASCS Gulf South action this past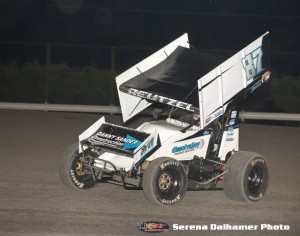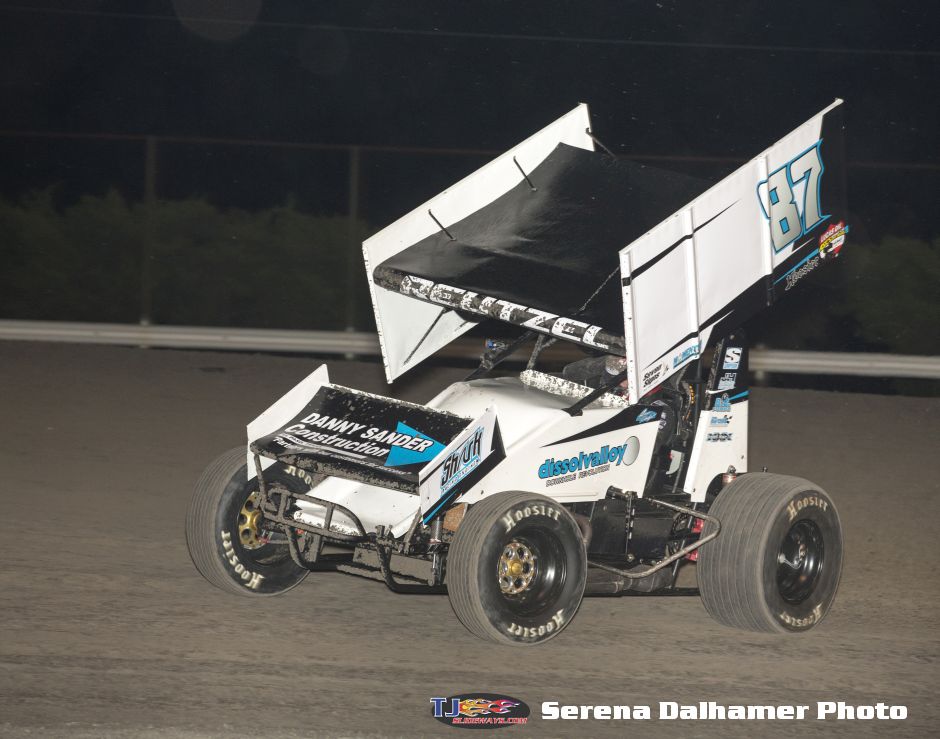 Saturday night.
The triumph atop the Willis, TX, clay oval was the first of the season for reigning ASCS National champion Reutzel and the Shark-powered Dissolvalloy Downhole Revolution/BC Fundz No. 87 Triple-X Sprint Car team.
"Finally!" a relieved Reutzel commented after the victory.
And to make it better, Reutzel also climbed into a Ralph Wren-owned Micro Sprint for the night and topped that feature as well.
"It was pretty cool to win both of those, and it made for a good payday too," Reutzel commented.
With his first win of the season after a runner-up finish in Lucas Oil ASCS National Tour action the previous weekend, Reutzel and the Wren Motorsports/Momentum Racing Suspensions team look to keep the momentum going with this weekend's ASCS Gulf South vs. ASCS Southern Outlaw Sprints Friday-Saturday "King of the Wings" double at Mississippi's Jackson Motor Speedway.
In Saturday's action at the Gator Motorplex, Reutzel won his heat race off the front row to land in the redraw, where he drew a seven to start the main event inside the fourth row.
"There were some fast guys up front, it wasn't going to be easy at all," Reutzel recalls.
Reutzel held down fifth for the opening 15 laps aboard the Danny Sander Construction/ButlerBuilt machine when he made a move on Travis Rilat for position that nearly proved disastrous.
"I tried to squeeze under him getting into three and spun myself," Reutzel explains.  "I was lucky to keep going."
Reutzel reeled Rilat back in and took over fourth, with traffic becoming a major factor soon after.
"We got in some serious traffic, there were cars three and four wide at times," Reutzel recounts.
"I came up on two cars that I thought were lapped cars," Reutzel explains.  "I went in on the bottom of three and the guy on the bottom in front of me lifted sooner than I expected."
Reutzel goes on to describe the pivotal moment.  "The guy I got into was Sam Hafertepe, Jr., racing for the lead.  I had no idea, it definitely wasn't what I wanted to happen, so I have to apologize for that one."
Up to second on the restart, Reutzel took full advantage in the Wright Way Logistics/Walker Performance Filtration entry.
"We had the lead going into one on the restart and led the rest of the way," Reutzel comments.
It was a big turnaround from some earlier outings for the No. 87 team.
"We finally figured out the car a little bit more," Reutzel explains.  "I think we have a good handle on it for now."
The win was exactly what was needed for the driver that racked up a dozen overall triumphs in 2015.
"It's definitely a relief to get that first one," Reutzel says.  "Now, hopefully we'll get some more."
Reutzel will have a chance to add to the win column with this weekend's pair of events in Jackson, MS.
Up Next: ASCS Gulf South vs. ASCS Southern Outlaw Sprints "King of Wings" at Mississippi's Jackson Motor Speedway on Friday and Saturday.
Keep Track:  Keep track of Aaron Reutzel's on-track action including schedule and results at http://www.aaronreutzelracing.com/, on Facebook at https://www.facebook.com/pages/Aaron-Reutzel-Racing/117666254913127 or on Twitter at @AaronReutzel.  You can also e-mail Aaron at aaronreutzel@yahoo.com.
If you would like Aaron Reutzel Racing press releases e-mailed directly to you, send your e-mail address to Lonnie Wheatley at lonniewheatley@gmail.com.
Penning the recurring series of "The Wheatley Chronicles" articles on www.sprintcarmania.com, Lonnie Wheatley provides media, public relations and more for select tracks, drivers and events.  For more information, Wheatley may be contacted at lonniewheatley@gmail.com.