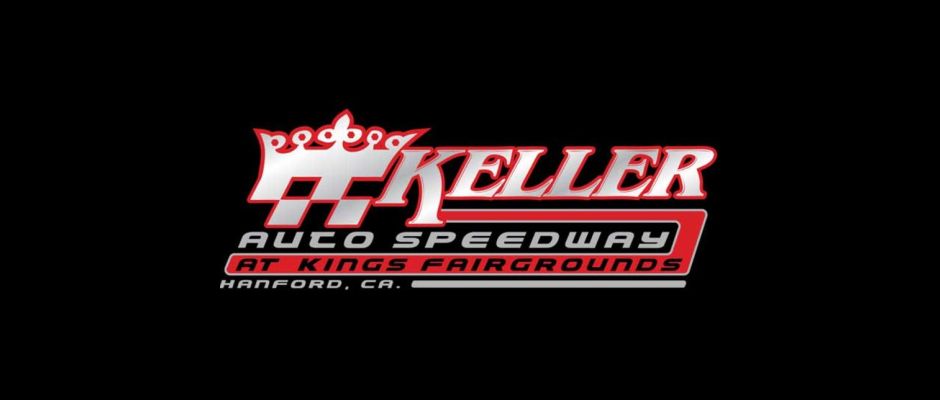 (Hanford, CA)- Saturday night at the Keller Auto Speedway in Hanford, CA it was Steven Tiner headlining the show as he grabbed the win during the season's first King of Kings 360ci Winged Sprint Car first event of the season, as Bobby Hogge, Nick Spainhoward, and Travis Avila also won feature events.
With 16 winged 360's checked in on Saturday night it was Steven Tiner that led the field to green and jumped out to the early lead of the 30-lap feature event. While Tiner worked out front, behind him Blake Robertson began tracking him down as he quickly got into the second spot.
The battle for the lead would intensify by the fifth lap as Robertson was able to get a run on Tiner and overtake the top spot. As Robertson would continue to lead the way, Tiner would use the bottom to his advantage and got back by Robertson on lap 10 to re assume the lead.
Back in the lead, Tiner would simply check out as he left Robertson and the rest of the field in his wake as he went on to pick up the win. Ronnie Day would finish third, Gio Scelzi fourth, and Mitchell Faccinto would round out the top five.
The evening would get started with Ronnie Day setting fast time in qualifying time trials, before Faccinto and Robertson picked up wins during heat races.
ON TAP- The Keller Auto Speedway will be back in action on April 29th with the King of Kings Winged 360's return along with the IMCA Mods and IMCA Sport Mods.
STAY CONNECTED- Stay up to speed with all things Keller Auto Speedway by visiting the website at www.kellerautospeedway.com, by following us on Twitter @KellerAutoSpeed, or by liking us on Facebook at www.facebook.com/KingsSpeedwayOfficialSite. The Keller Auto Speedway is located at 801 10th Ave Hanford, CA 93230.
Keller Auto Speedway at Kings Fairgrounds
Hanford, CA
Saturday April 16, 2016
360 Sprint Car Feature:
1. 94 – Steven Tiner
2. 15 – Blake Robertson
3. 7M – Ronnie Day
4. 83JR – Giovanni Scelzi
5. 37 – Mitchell Facinto
6. 88V – Jace Vanderweerd
7. 7 – Steven Kent
8. 21X – Cole Macedo
9. 88N – DJ Netto
10. 12 – Scott Parker
11. 81D – Dalton Hill
12. 3K – Kaleb Montgomery
13. 10X – Anthony Simone
14. 3 – Craig Stidham
15. 99 – Shawn Wright
F